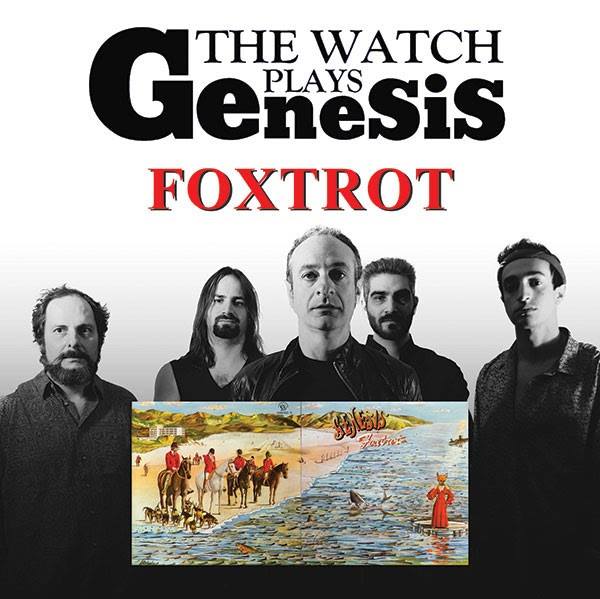 Venerdì 23 marzo 2018 -
Ore 21:00 -
Teatro Astra -
Via Battaglione Val Leogra, 45, Schio -  
I The Watch ritornano con il loro European Tour e propongono FOXTROT il quarto album dei Genesis.
Simone Rossetti, Marco Fabbri, Valerio De Vittorio, Giorgio Gabriel e Mattia Rossetti saliranno sul palco del Teatro Astra di Schio a suonare Watcher of the Sky, Supper's Ready e molti altri brani.


Leggi qui l'intervista a Frank Grabowski, che racconta la sua partecipazione all'evento di stasera.
BIGLIETTI IN PREVENDITA al prezzo di Euro 15 :
► direttamente online via Paypal, con consegna in busta nominativa la sera del concerto, scontato il diritto di prevendita, assegnazione del posto da parte nostra in modo cronologico secondo giorno e orario d'acquisto, posti vicini numerati: http://ticket.schiolife.com/prenotazione-posto_lit_68_262.asp?id_concerto=60
► on-line Vivaticket con scelta del posto diretta: http://www.vivaticket.it/ita/event/the-watch-plays-foxtrot/106367
► presso i punti vendita: https://www.facebook.com/events/973324312806905/
Clicca qui per le informazioni su The Watch.
Date successive:
Cinema Teatro Astra -
via Roma 3b -
San Giovanni Lupatoto (VR),
 Italy
San Giovanni In Persiceto, Italy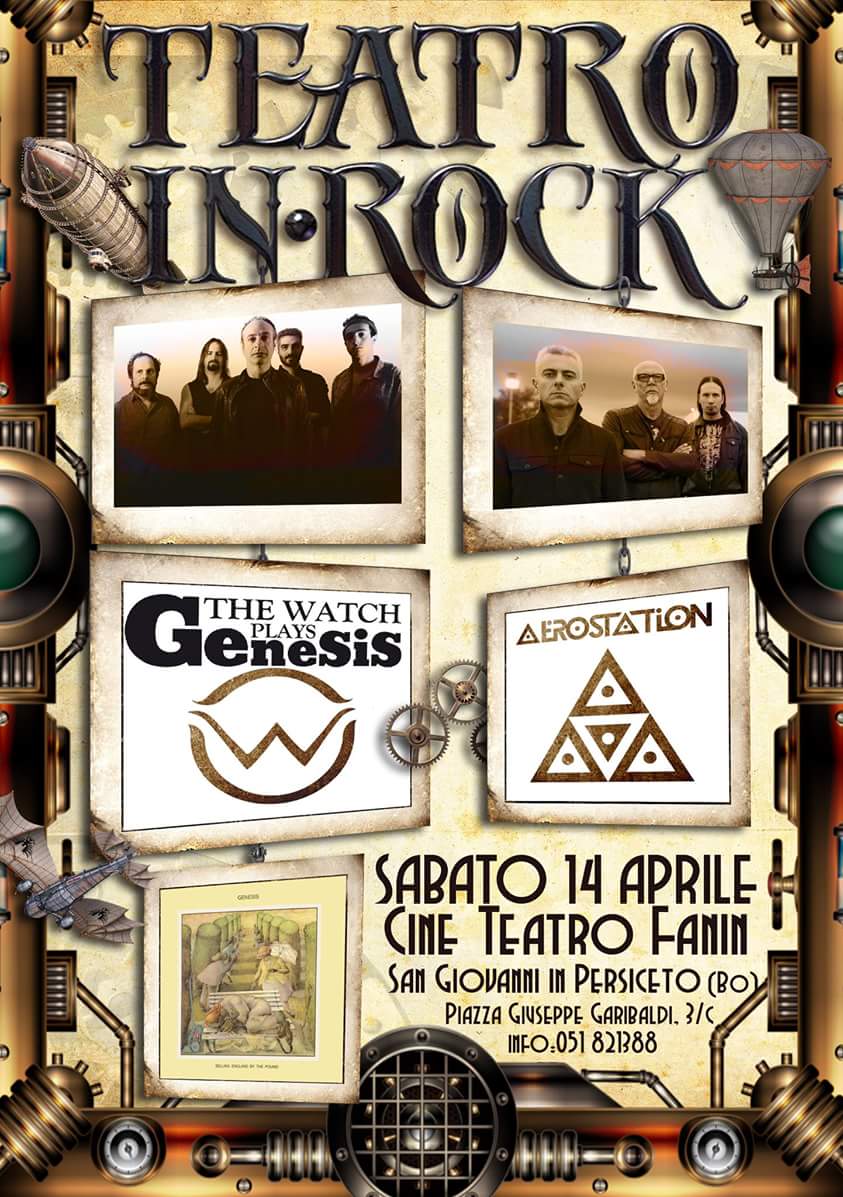 Manchester, United Kingdom
Aldershot, United Kingdom
Leicester, United Kingdom
Wolverhampton, United Kingdom
Louvain-La-Neuve, Belgium
Ludwigshafen Am Rhein, Germany
Non perdere i nuovi contenuti.
Ascolta Genesis & Co. anche su: