Peter & Phil, uscite contemporanee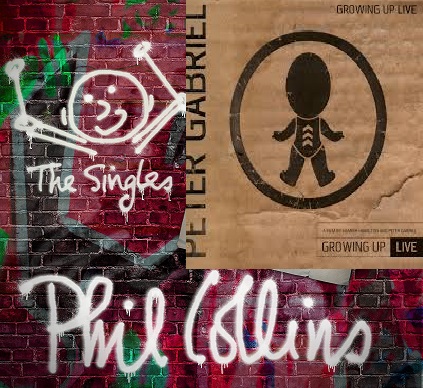 Peter Gabriel e Phil Collins insieme con due loro ristampe. Operazioni contemporanee, ma diverse.
Peter Gabriel, Growing Up in Blu-ray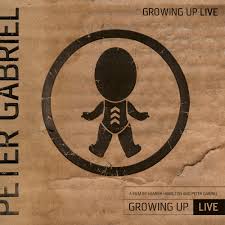 Escono per Eagle Rock Entertainment i film di Growing Up e del concerto Still Growing Up.
Entrambi sono disponibili in Blu-ray+DVD: Growing Up Live + Still Growing Up Live & Unwrapped che contengono tutto il materiale dal DVD originale più Growing Up On Tour – A Family Portrait.
Sono anche disponibili come DVD individuali, contenenti tutti i contenuti extra originali.
Ecco le informazioni sui diversi formati:
Growing Up Live + Still Growing Up Live & Unwrapped – Blu-ray+DVD
Growing Up Live – DVD
Still Growing Up Live & Unwrapped – DVD
Ed Ecco il comunicato di petergabriel.com:
In 2002 and 2003, following the release of the album Up, Peter Gabriel went on the road with his Growing Up tour, once again collaborating with production designer Robert Lepage to create a spectacular and theatrical live experience. The tour took in thirty-two cities across the USA, Canada and Europe with this concert film, directed by Hamish Hamilton, being shot over two nights at the FilaForum in Milan in May 2003 with Peter Gabriel and the band performing "in the round" at the centre of the arena. Filmed in high definition, this was originally released on DVD in 2003 but never on Blu-ray. The DVD is now being reissued and the concert is being released on Blu-ray for the first time.
Read more on Growing Up Live

Still Growing Up Live & Unwrapped is taken from the Still Growing Up tour of 2004, which took Peter Gabriel and his band into smaller and more intimate venues in contrast to the large arenas chronicled in the Growing Up Live film. Award-winning director Hamish Hamilton reunites with Peter Gabriel for this concert film. The Unwrapped film sees Anna Gabriel take over the director's chair with the collaboration of Hamish Hamilton. A simpler approach suggested a different set list and Peter, Hamish and Anna were determined that this should be filmed in a very different style. It shows Peter Gabriel as many of his fans love to see him, just playing the music. Filmed in standard definition only.
Read more on Still Growing Up Live
Phil Collins: arriva la compilation "The Singles"

Varie possibilità. Ecco le informazioni sui diversi formati:

Una nuova antologia, che per la prima volta racchiuderà tutti i singoli incisi da Phil da "In the Air Tonight" ("Face Value") fino agli estratti dal più recente lavoro "Going Back".
Ci sono non solo per le  hit dagli album in studio, rimasterizzate in digitale, ma anche il duetto con Philip Bailey degli Earth Wind and Fire ("Easy Lover"), "Against All Odds" dalla colonna sonora dell'omonimo film, "Two Hearts", "A Groovy Kind of Love", "Separate Lives", "You'll Be In My Heart" (brano da "Tarzan", vincitore di un Golden Globe e di un premio Oscar) e "Look Through My Eyes" (da "Brother Bear").
L'edizione per il mercato europeo e britannico comprenderà tre CD con tutti i singoli in ordine cronologico, mentre per il pubblico americano solo il doppio CD.
Tracklist:
01
In The Air Tonight
I Missed Again
If Leaving Me Is Easy
Thru These Walls
You Can't Hurry Love
I Don't Care Anymore
Don't Let Him Steal Your Heart Away
Why Can't It Wait 'til Morning
I Cannot Believe It's True
Against All Odds (Take A Look At Me Now)
Easy Lover (con Philip Bailey)
Sussudio
One More Night
Don't Lose My Number
Take Me Home
02
Separate Lives (Love Theme From "White Nights")
A Groovy Kind Of Love
Two Hearts
Another Day In Paradise
I Wish It Would Rain Down
Something Happened On The Way To Heaven
That's Just the Way It Is
Hang In Long Enough
Do You Remember?
Who Said I Would
Both Sides Of The Story
Everyday
We Wait And We Wonder
Dance Into The Light
It's In Your Eyes
03
No Matter Who
Wear My Hat
The Same Moon
True Colors
You'll Be In My Heart
Strangers Like Me
Son Of Man
Two Worlds
Can't Stop Loving You
The Least You Can Do
Wake Up Call
Look Through My Eyes
No Way Out (Theme from "Brother Bear")
(Love Is Like a) Heatwave
Going Back