La band domenica 9, è al Lem Club di San Martino Buon Albergo in provincia di Verona, la prima data in cui gli spettacoli sono due, alle 16, per gli studenti, e alle 21. Spettacoli dedicati da Peter al pubblico di Trieste , che non ha potuto vedere lo show, annullato il giorno precedente.
Ecco una registrazione di parte del concerto, prima testimonianza audio della tournée:

00:00 - Happy The Man; 03:54 - The Fountain Of Salmacis; 10:59 - One-Handed Drum Solo; 15:15 - Twilight Alehouse; 24:23 - Bye Bye, Johnny (Can-Utility And The Coastliners); 32:23 - The Musical Box (cut).
Ed ecco le copertine di due bootleg tratti da quel concerto: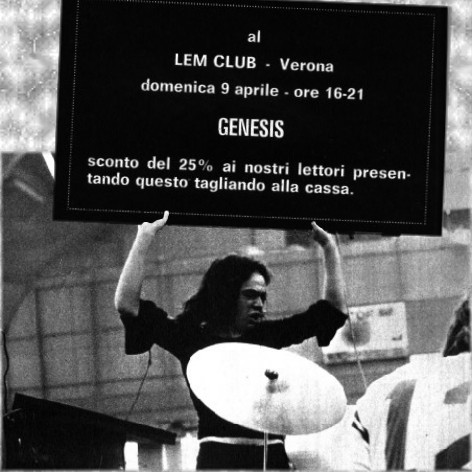 Una pagina Facebook contiene commenti e ricordi di quella data - CLICCA QUI.
Leggi commenti anche in

Se anche tu hai ricordi di questo concerto scrivi a info@horizonsradio.it