Steve Hackett in un video invita a partecipare al quinto viaggio della Cruise to the Edge, che salperà da Tampa in Florida sabato 3 febbraio 2018 e navigherà per 5 giorni e notti. 

[glt language="English" label="English"]
[glt language="Spanish" label="Español"]

[glt language="Chinese (Simplified)" label="中国"]

[glt language="Russian" label="Россия"]
[glt language="Portuguese" label="Português"]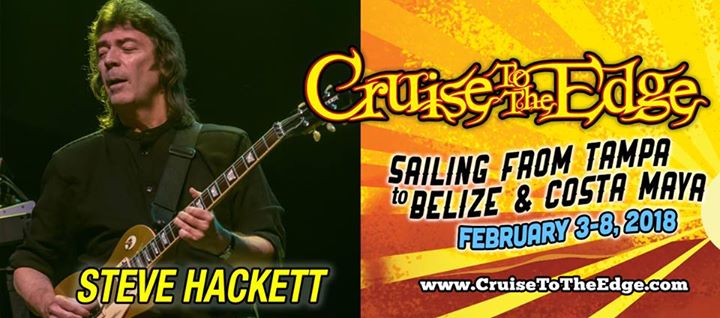 Ecco il video:
In viaggio performance dinamiche e non-stop di Progressive Rock. 
A bordo della Royal Caribbean's, Brilliance of the Seas si esibiranno, oltre a Steve, YES, Marillion, Saga, Anathema, Gong, Haken, Martin Barre, Glass Hammer, Life Signs, Knifeworld, Moon Safari, Thank you Scientist, Sound Of Contact e tanti altri.
Per la prima volta gli ospiti potranno visitare Belize City in Belize e Costa Maya in Messico due porti unici.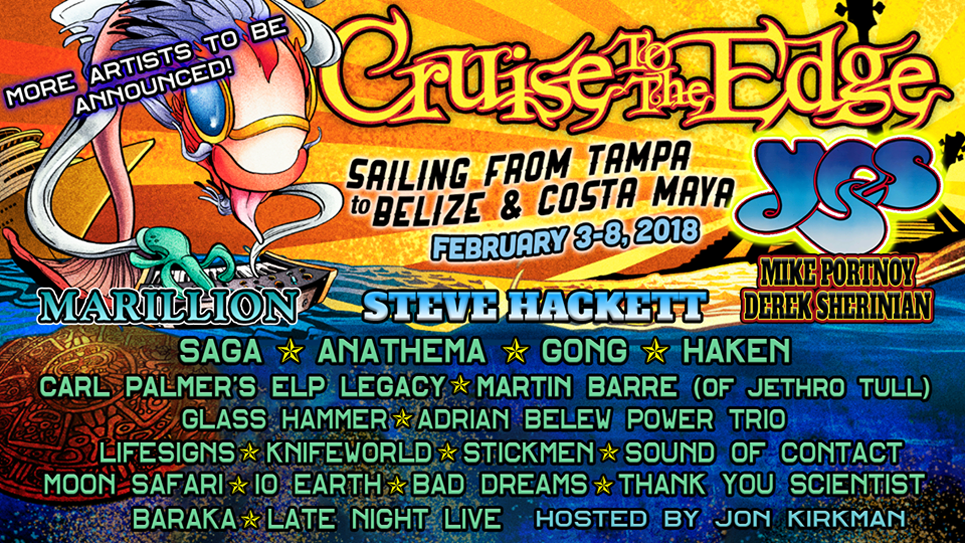 Le prenotazioni sono aperte. CLICCA QUI PER INFO E PRENOTAZIONI