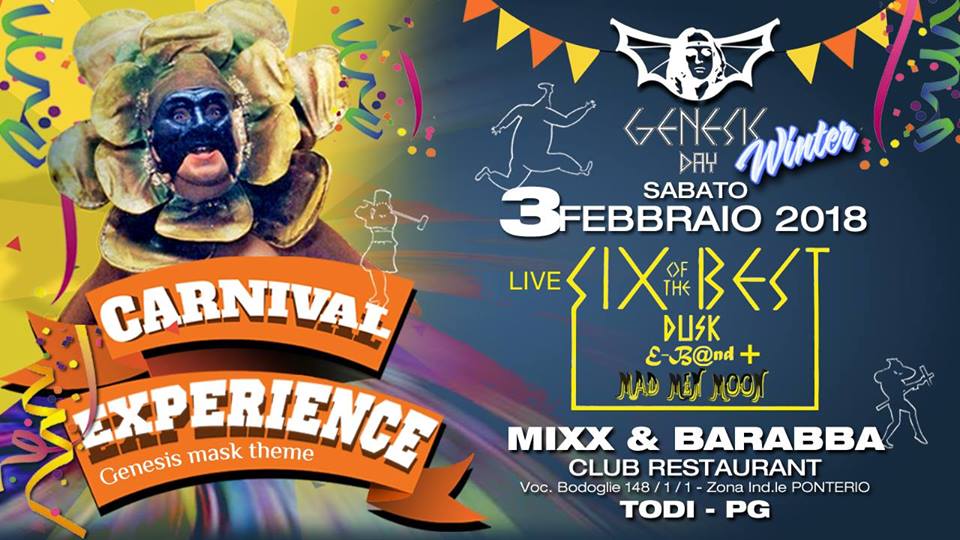 Sabato 3 febbraio 2018 dalle ore 20:00 - 
Mixx e Barabba Club Restaurant - 
Zona industriale - Pian di Porto, Todi (PG) - 
Durante la serata, verrà presentato il Genesis Day Summer con tutti i dettagli, e l'annuncio dell'ospite estivo.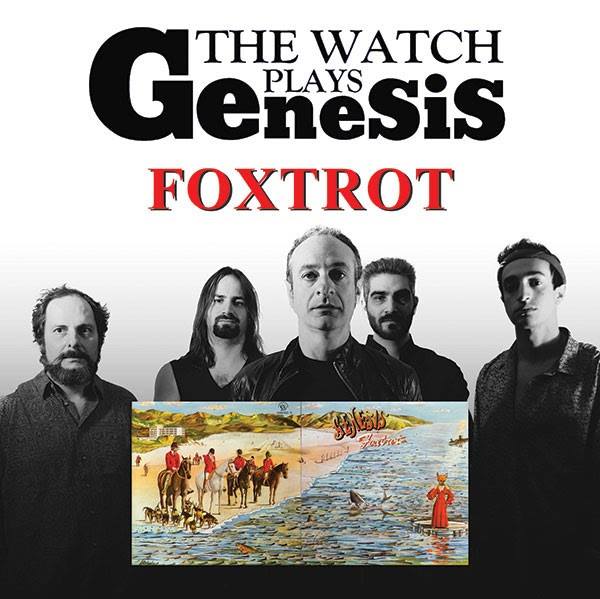 Sabato 3 febbraio 2018 ore 20:00 -
Teatro Rina e Gilberto Govi -
Via Pasquale Pastorino, 23r, Genova
Biglietti disponibili
www.teatrogovi.com
I The Watch ritornano con il loro European Tour e propongono FOXTROT il quarto album dei Genesis.
Clicca qui per le informazioni su The Watch.
Press Review: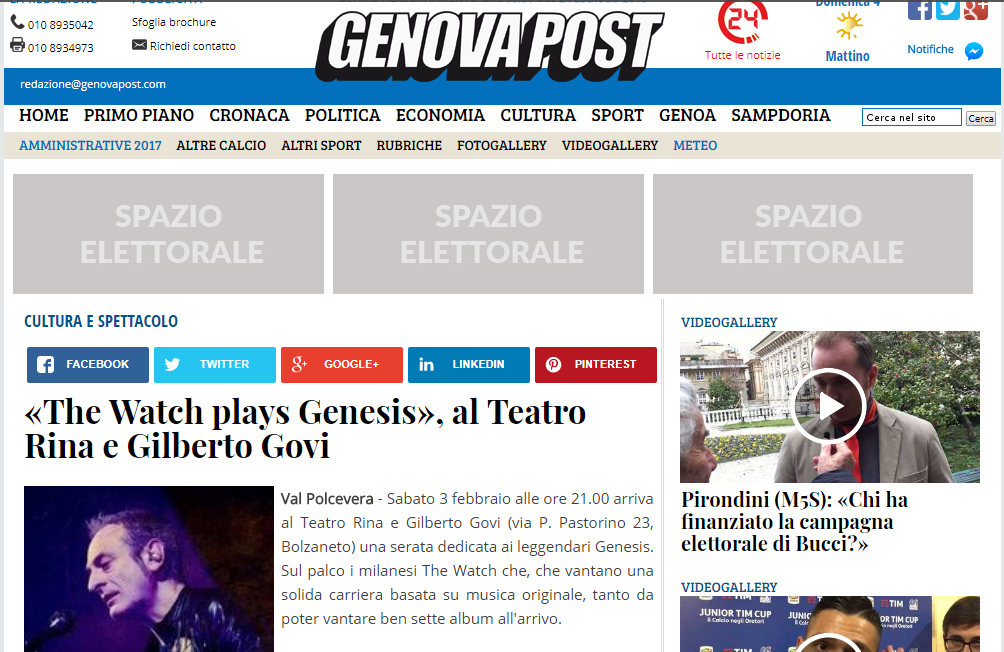 Aggiornamenti sulle Genesis Tribute Band.
Non perdere i nuovi contenuti.
Ascolta Genesis & Co. anche su: