Il 4 febbraio 1974 i Genesis proseguono il Selling England By The Pound Tour. Dopo l'esordio a Torino, la seconda data è Reggio Emilia.
Ecco la registrazione audio del concerto:
00:00 - Watcher Of The Skies;
11:19 - Dancing With The Moonlight Knight;
21:38 - The Cinema Show;
32:50 - I Know What I Like;
40:42 - Firth Of Fifth;
51:11 - Harold The Barrel;
55:57 - The Musical Box;
01:06:38 - More Fool Me;
01:12:25 - Supper's Ready;
01:36:44 - The Knife.
Rispetto al concerto di Torino la scaletta vede un'interessante variazione. Al posto di The Battle Of Epping Forest viene inserito Harold The Barrel, brano raramente proposto dal vivo (in Italia i Genesis lo avevano suonato a Viareggio nel 1972 nel concerto pomeridiano). ASCOLTA quella versione:

Ed eccolo nella versione 1974 a Reggio Emilia, suonato in questo tour solo al Bruxelles, Offenbach e Dusseldorf. ASCOLTA HAROLD THE BARRELL:
Un'altra novità assoluta e forse unica la segnala Mino Profumo in Genesis in Italia, I concerti 1972-1975. Dalla foto qui sotto pubblicata dal periodico "Qui Giovani" del 21 febbraio 1974, la sensazione è che, nel finale di The Knife "Peter stia usando come arma, oltre che l'asta del microfono, anche il tubo fluorescente di Supper's Ready".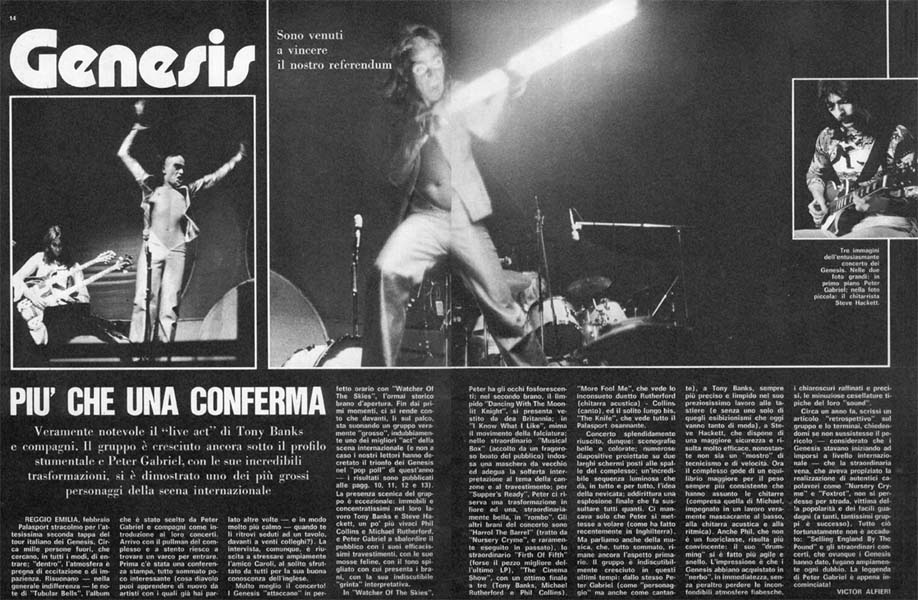 Ed ecco altre copertine di quei giorni:
Qui sotto locandina e uno dei biglietti anche se, a proposito, in tanti sono senza biglietto e provano a entrare. Le forze dell'ordine reagiscono,  nascono tafferugli,  si contano feriti e arresti, poi tutti dentro al palasport ad ascoltare i Genesis. 
E questi sono due bootleg del concerto: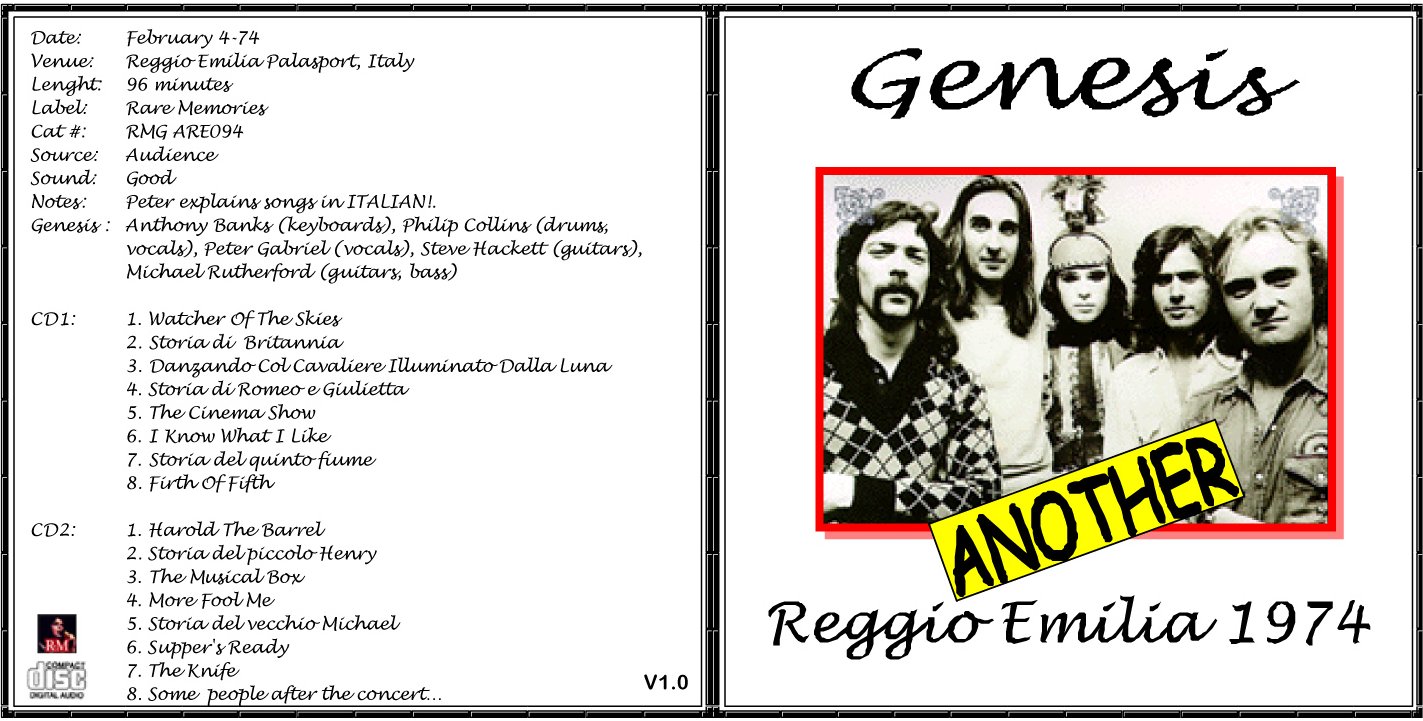 Se hai ricordi di questo concerto da condividere in forma scritta o audio/video inviali a info@horizonsradio.it e saranno pubblicati con la tua firma.
Salva
Salva
Salva
Salva
Salva
Salva
Salva
Salva
Salva
Salva
Salva
Salva
Salva
Salva
Salva
Salva
Salva
Salva