Kunstuni Graz makes Phil Collins an honorary doctorate on May 22. Interview.
[GTranslate]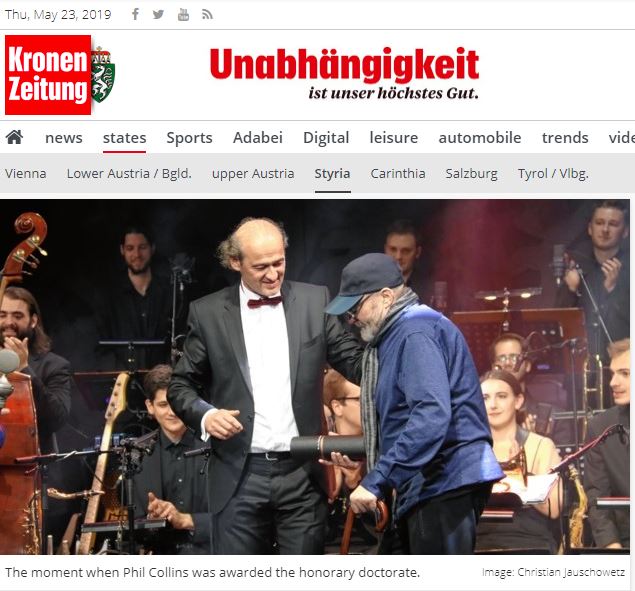 "I'm now getting older, where you get all sorts of awards," jokes the Oscar and Grammy award winner in an interview with the "Steirerkrone" about the honorary doctorate, which the Graz University of Applied Sciences gave him on Wednesday evening.
In Graz Phil Collins took his time for the next generation and answered the questions of the students of the Kunstuni: "Do not look for the quick way to fame, for example in a casting show, but go your own way" said Phil.
On the 2nd of June he plays again on a big scale: in the Happel-Stadion in Vienna – SPECIAL
[siteorigin_widget class="WYSIJA_NL_Widget"][/siteorigin_widget]
[siteorigin_widget class="WYSIJA_NL_Widget"][/siteorigin_widget]
Ascolta Genesis & Co.anche su: