Mino Profumo a Savignone (GE), con Richard Macphail e Marina Montobbio, racconta il suo nuovo libro, "Genesis The Lamb. Questa è la storia di Rael", in uscita il 3 settembre 2019. 
Guarda il video:
Prenota i libri.
Edizione normale:
Edizione speciale: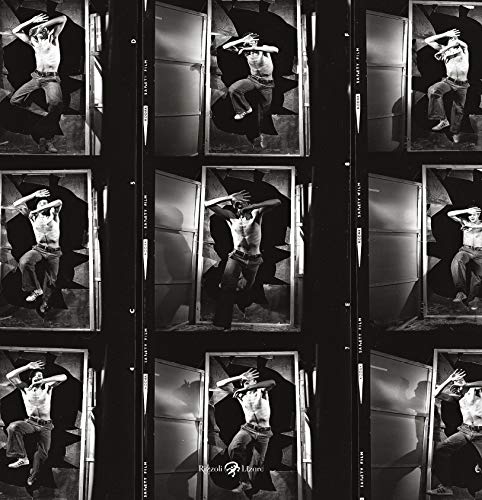 "Per la copertina di The Lamb abbiamo scattato centinaia di foto, talmente tante che non c'è da stupirsi se in tutti questi anni mi hanno fatto mille volte la stessa domanda: 'Ne è sopravvissuta qualcuna?'. E la risposta, purtroppo, è sempre la stessa: 'Nemmeno una'." questa era la risposta di Aubrey "PO" Powell fino ad oggi, che sono stati fortunosamente ritrovati oltre settanta provini della copertina di "The Lamb Lies Down On Broadway", tutti contenuti nel libro."
Dalla pagina Faceboock Genesis The Lamb
Genesis The Lamb, launch party, Santeria
Martedì 3 settembre 2019 dalle ore 19:30 alle 22:30
Santeria Toscana 31
Viale Toscana 31, 20136 Milano
Il 3 settembre esce "Genesis The Lamb. Questa è la storia di Rael" di Mino Profumo con Jon Kirkman per Rizzoli Lizard.
Per festeggiare questo libro imperdibile per chiunque ami i Genesis, ci sarà un launch party a Santeria Toscana 31 (Milano): un viaggio tra ricordi, aneddoti ed esclusivi materiali fotografici inediti raccontato da tre ospiti d'eccezione: Armando Gallo Page, Carlo Massarini, Serge Morisette (The Musical Box Official).
INGRESSO LIBERO FINO A ESAURIMENTO POSTI
per informazioni thelamb.genesis@gmail.com
Non perdere i nuovi contenuti.