Brand X in tour. Date aggiornate.
Select Language

English
Italiano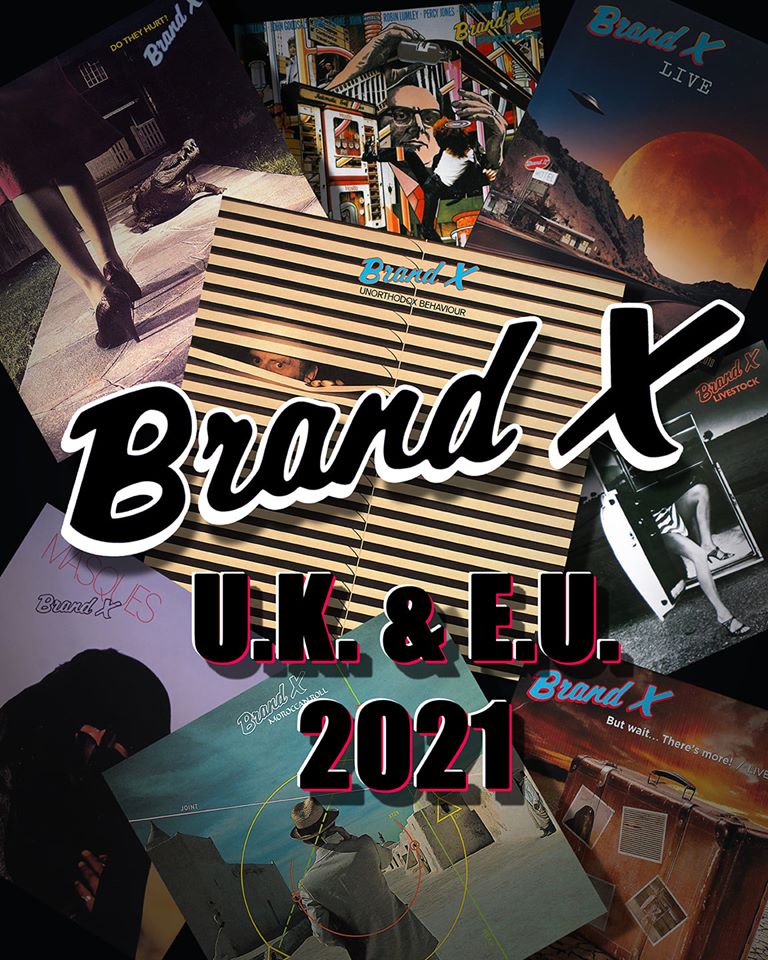 Sep 30 (Thr): LOWELL, MA
Oct 01 (Fri): NORWOOD, MA
Oct 02 (Sat): RAHWAY, NJ at PROG-STOCK FESTIVAL!
Oct 03 (Sun): HENNIKER, NH
Oct 05 (Tue): NORTHAMPTON, MA
Oct 07 (Thr): BRATTLEBORO, VT
Oct 08 (Fri): ROSLYN, NY
Oct 09 (Sat): ROSLYN, NY w/Special Surprise Guests
Oct 11 (Mon): PITTSBURGH, PA
Oct 12 (Tue): CLEVELAND, OH
Oct 14 (Thr): CINCINNATI, OH
Oct 15 (Fri): INDIANAPOLIS, IN
Oct 16 (Sat): CHICAGO, IL
Oct 18 (Mon): MILWAUKEE, WI
Oct 20 (Wed) DETROIT, MI
Oct 23 (Sat): KENNETT SQUARE, PA
Oct 24 (Sun): PAWLING, NY
Oct 25 (Mon): NEW YORK CITY, NY
Oct 27-28-29-30: FLORIDA TBD
A few more dates will be added in the next week or so.
John "Violent But Fair" Goodsall: Guitars
Chris "Twiddly Fingers" Clark: Yum!That Tastes Good! Keyboards
Ric "Don't Fret It" Fierabracci: Basses
Scott "Nail Your Head to The Floor" Weinberger: Percussion
The "Two-Headed Suppa-Monsta-Killer-Drummers" TBA Soon
Iscriviti alla nostra Newsletter
Iscriviti alla nostra Newsletter