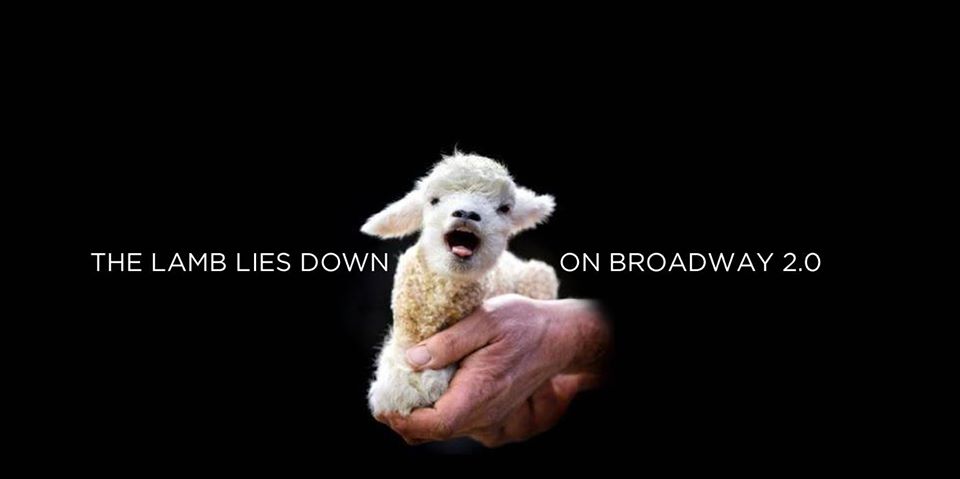 Lunedì 24 agosto ore 19:00
CAVEA dell'Auditorium, Roma
Nuovo spettacolo multimediale.
Biglietti su TicketOne.
"A 25 anni di distanza dalla prima volta che eseguimmo tutto THE LAMB LIES DOWN al Palladium, vi proporremo un'immersione totale nell'incredibile mondo di RAEL.
In Cavea arriva la messa in scena del capolavoro dei GENESIS così come avrebbe voluto Peter Gabriel.
Grazie ad uno schermo 3D di 12 metri per 6 lo spettatore potrà entrare ed essere avvolto nel mondo di Rael.
Una super band formata dai REVELATION e dagli SQUONK e impreziosita ancor più da camei di grandi artisti vi trascinerà in un Lamb moderno e tecnologico.
Una grande festa per gli amanti della band inglese che sarà anche l'occasione per comprendere finalmente il significato di questa opera così amata, ma così enigmatica e sofferta. E per poterne riscoprire la grande modernità e attualità."
Rassegna stampa:
The lamb lies down on Broadway, lo storico concept album dei Genesis torna a "suonare" dal vivo ...
Un'opera faticosa e immaginifica che costò a Gabriel il primo sofferto divorzio dai Genesis, la band di fama mondiale che in seguito lo sostituì ...
Per approfondire: CLICCA QUI.
Aggiornamenti
Genesis & Co. Tribute Band Live
Segnala un evento della tua Tribute Band
Iscriviti alla nostra Newsletter
Iscriviti alla nostra Newsletter
Iscriviti alla nostra Newsletter
Ascolta Genesis & Co.anche su: