Gail Colson, the woman behind Peter Gabriel
Peter Gabriel's biographer Daryl Easlea tells about Team rock the woman who managed the Charisma Records alongside Tony Stratton-Smith and who, with his company, accompanied Peter Gabriel's solo career.
Until retirement in 2011, Gail Colson lived the best part of 50 years of the music world. And she left her mark, she was much loved also because she was frank, in a world of ambiguous relationships, says Easlea.
In the mid-60s met Stratton-Smith and since then she has been his councilor, guaranteeing the necessary balance to Charisma, given the long journeys of boss.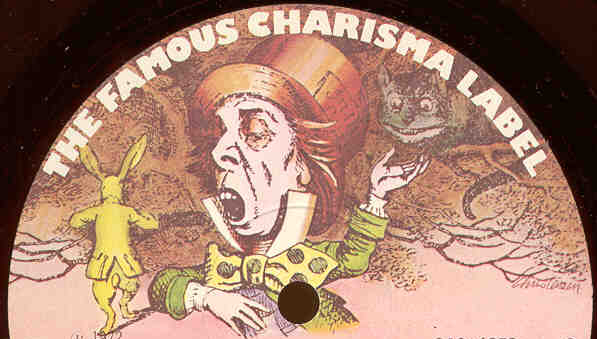 Easlea tells the debuts Colson's, the pub in Hampstead, run by her mother and father, the secretarial school, abandoned, the first job in the music industry as a secretary to Jonathan Rowlands, who has represented artists such as Tom Jones, Rod Stewart and even John's father Lennon, Freddie.
Until the first job as producer and assistant to singer-songwriter Shel Talmy, in 1966, at the age of twenty, and upon the arrival of Tony Stratton-Smith in 1967.
Stratton-Smith had created the Charisma, his own label different from the others towards which he was very disenchanted. And Colson has become there manager. A perfect match. "He took care of the financial aspects and did what needed to be done," British journalist Chris Charlesworth told Easlea in Without Borders - The life and music of Peter Gabriel. "She was determined and incredibly charming too."
A mixture of charm, creativity and determination that ultimately led her to
be theamministratore delegato the label and the management of the exploits of bands like Genesis, Hawkwind, Van der Graaf Generator, up to Monty Python.
A work in constant evolution, which has brought, negli anni 70, to a change of strategy.
"Around 1976, when the from punk has arrived, I understood that things would change and that we could not only rely on one band: Genesis, "Colson told Easlea in Without Borders.
It started here on contrast with Stratton-Smith, she who wants to contract new artists like Boomtown Rats, Elvis Costello and Devo, who takes advantage of his absence, a long business trip to the USA, to go in other directions.
Gail leaves the Charisma Records in June 1978, but not a month has passed since her resignation, which is contacted by Peter Hammill and Peter Gabriel, to manage, independently, their record works.
And so, completely unexpectedly, the guidance of his "two Peters"through the most fertile periods of their solo career becomes the figure of Colson among fans of the prog.
His label, the Gailforce, for whose headquarters she shares offices with Genesis manager Tony Smith, who offers her to partner with him in his production house Hit & Run. Receiving a rejection. For her, Genesis and Peter Gabriel must remain separate.
Gail Colson slowly built solo success for Peter Gabriel, has gone through with him the financial ruin of the first WOMAD festival (with subsequent "solidarity" reunion with Genesis at the Milton Keynes Concert Bowl - CLICK HERE AND LISTEN TO THE HORIZONS RADIO SPECIAL) and explored what would become known as world music.
A handful of years and Gabriel would become a star on the album So and the award - winning video of Sledgehammer. A success that did not surprise Colson, who said: "It's clear he had all the numbers for success, his live shows were always amazing and he just needed the right song."
Ma his professional relationship with Gabriel is coming to an end. Gail oversaw So's global success, suggested to Gabriel that given the amount of time he spent on recording, he'd better build his own studios and lead the negotiations for the brand's foundation. Real World. But before the end of 1989, the two split amicably.
"Managing Peter was a dream," Gail Colson says of him Daryl Easlea. "I don't think we've ever disagreed about anything in all these years that we've worked together. I'm not saying that I understood all his work or that I liked everything, but it doesn't matter. I really respect him and I think he is one of the largest lyricists produced by the United Kingdom. "
Read the full article in English by