Steve Hackett in Catanzaro. The interview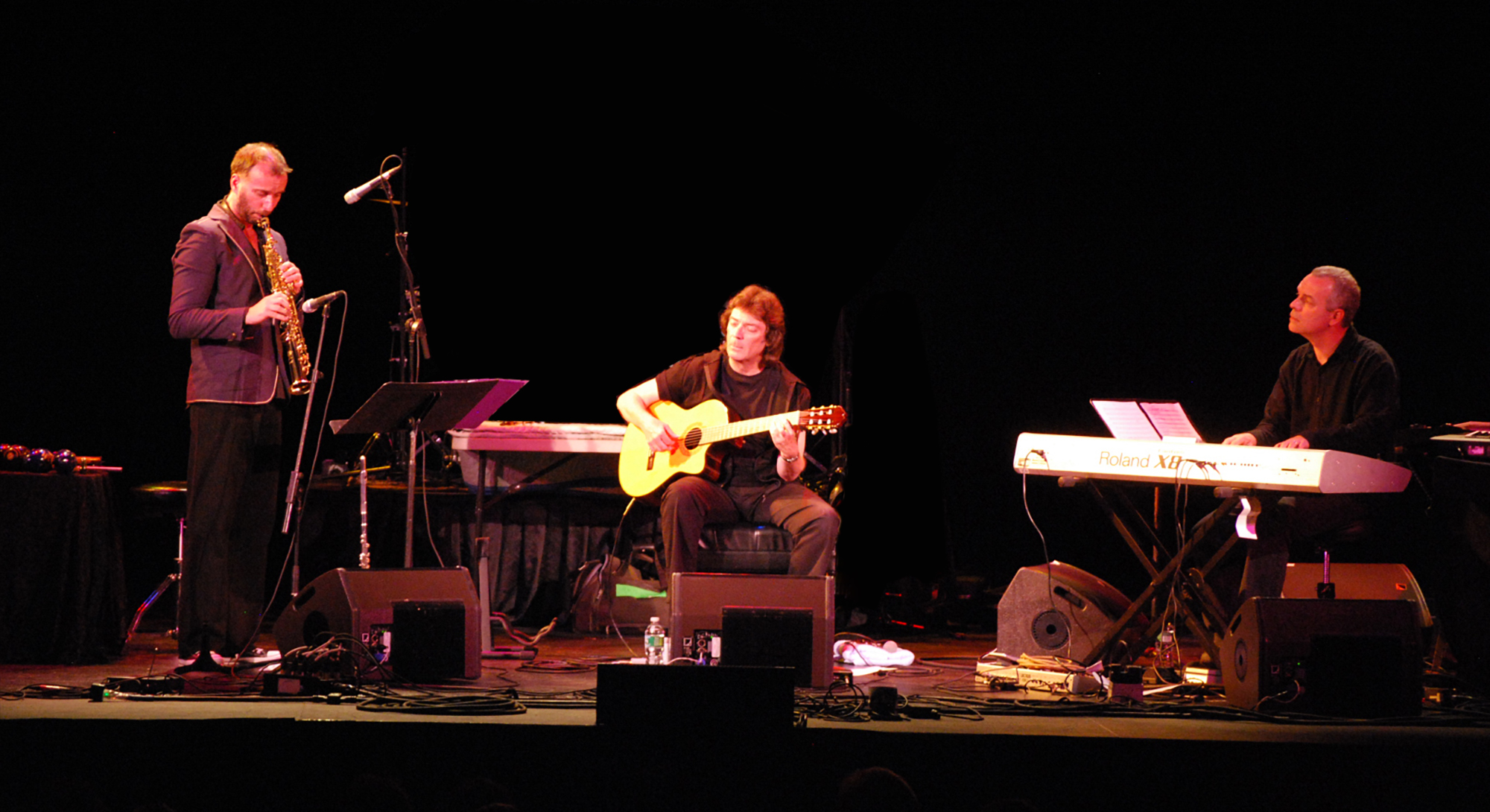 Steve Hackett, guest of the inaugural evening of Autumn Festival in Catanzaro, on November 12, gave an interview to Giuseppe Panella, press office of the event.
Here it is, from the press release:
Steve, what do you remember of the years spent with Genesis?
«Without a doubt, these were fantastic years. Together we developed a sound that is still our hallmark today. The combination of different musical genres has made our music immortal which, even today, is still appreciated by current generations».
What was the reason why you decided to leave the band despite being at the height of success?«It certainly wasn't for personal reasons. I want to stress that we have remained very good friends. What made me decide to leave the band was the personal need to want to explore my universe. But even if it's been so long, I still feel like I'm a member of Genesis. Do you think that when I compose I always think about what they would have liked or what they would have decided».
Can you briefly describe your companions of the time?
«It is difficult for me to do it. They are all exceptional people. I can tell you that I have had the opportunity to appreciate them both from a personal and a musical point of view. It is true, we were competitive among us but it is precisely for this reason that we managed to achieve results that initially seemed impossible. But the competition also led us to be collaborative. Their extraordinary talent was at the service of the band and this makes me say that everyone was fundamental for the growth and affirmation of Genesis».
In "Off the beaten track" you will perform with a trio with Roger King and Rob Townsend.
«It will be an acoustic concert with two musicians that I appreciate for their qualities and with whom I can create a perfect sound. Furthermore Rob, as well as Roger, is an excellent musician who plays different wind instruments, a characteristic that pushes him to explore different territories from our pushing our sound in jazz».
For you it will be the first time in Calabria. Can you tell us what you will play at the Autumn Festival?
«It is true, I have never been to Calabria before and this was one of the reasons that led me to accept to play in your land. I am also particularly happy to participate in the Autumn Festival which has already hosted many important artists. Regarding the concert, I can tell you that I will play songs from the Genesis repertoire and from my solo period. It will be a new experience that will create new and unique emotions».
Tickets to attend the Steve Hackett concert can be purchased in the numerous outlets belonging to the Ticket Service and Ticket One circuits, at authorized outlets and on the Festival website. For more information: www.festivaldautunno.com. Telephone 388.8183649
Follow the event on Social:
Facebook: https://www.facebook.com/Festival-DAutunno-141687270107/?fref=ts
Twitter: https://twitter.com/festivalautunno
Instagram: https://www.instagram.com/festivaldautunno_official/