[glt language="English" label="English"]
[glt language="Spanish" label="Español"]

[glt language="Chinese (Simplified)" label="中国"]

[glt language="Russian" label="Россия"]
[glt language="Portuguese" label="Português"]
On February 6, 1974 the Genesis are in Italy with the Selling England By The Pound Tour. After Turin, Reggio Emilia and Rome it is the turn of Naples. Here the audio recording of the concert:
00:00 - Watcher Of The Skies;
12:11 - Dancing With The Moonlight Knight;
21:19 - The Cinema Show;
35:59 - I Know What I Like;
40:10 - Firth Of Fifth;
51:59 - The Musical Box;
01:04:09 - More Fool Me;
01:08:55 - The Battle Of Epping Forest;
01:23:03 - Supper's Ready;
01:46:50 - The Knife.
This is tour poster which closes in Naples: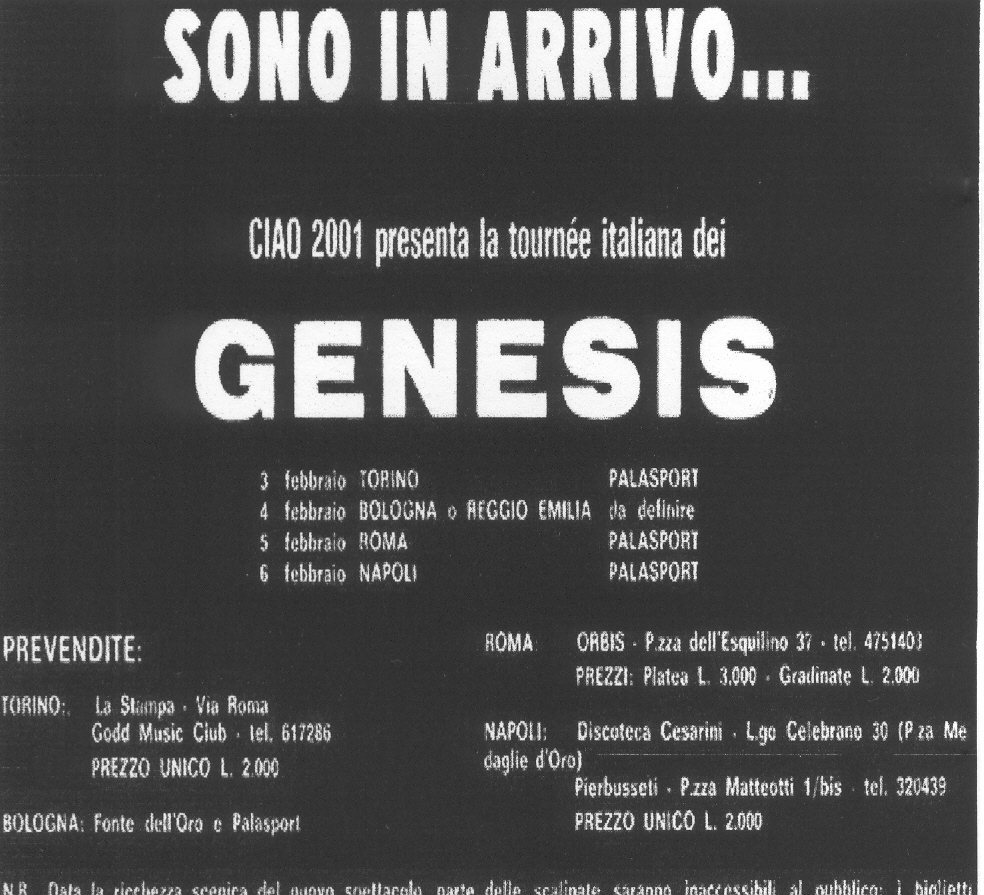 And here's a ticket: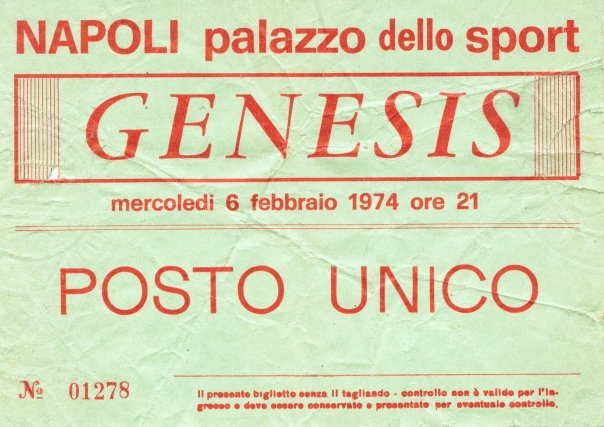 In Naples, unlike Reggio Emilia and Rome, there are no problems with those who try to enter without paying. But, as you can read in Genesis in Italy. The 1972-1975 concerts of Mino Profumo "the public has the unwelcome surprise of a violent storm which makes returning home less easy."

And here are the covers of the bootleg taken from this show: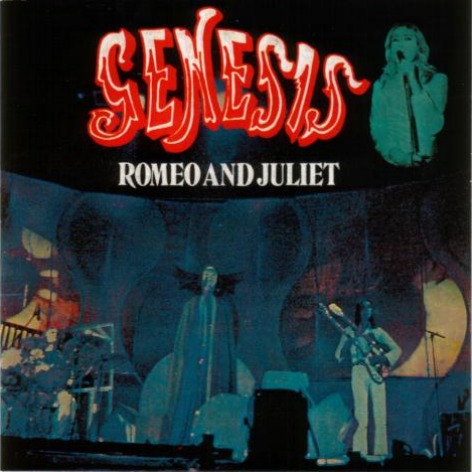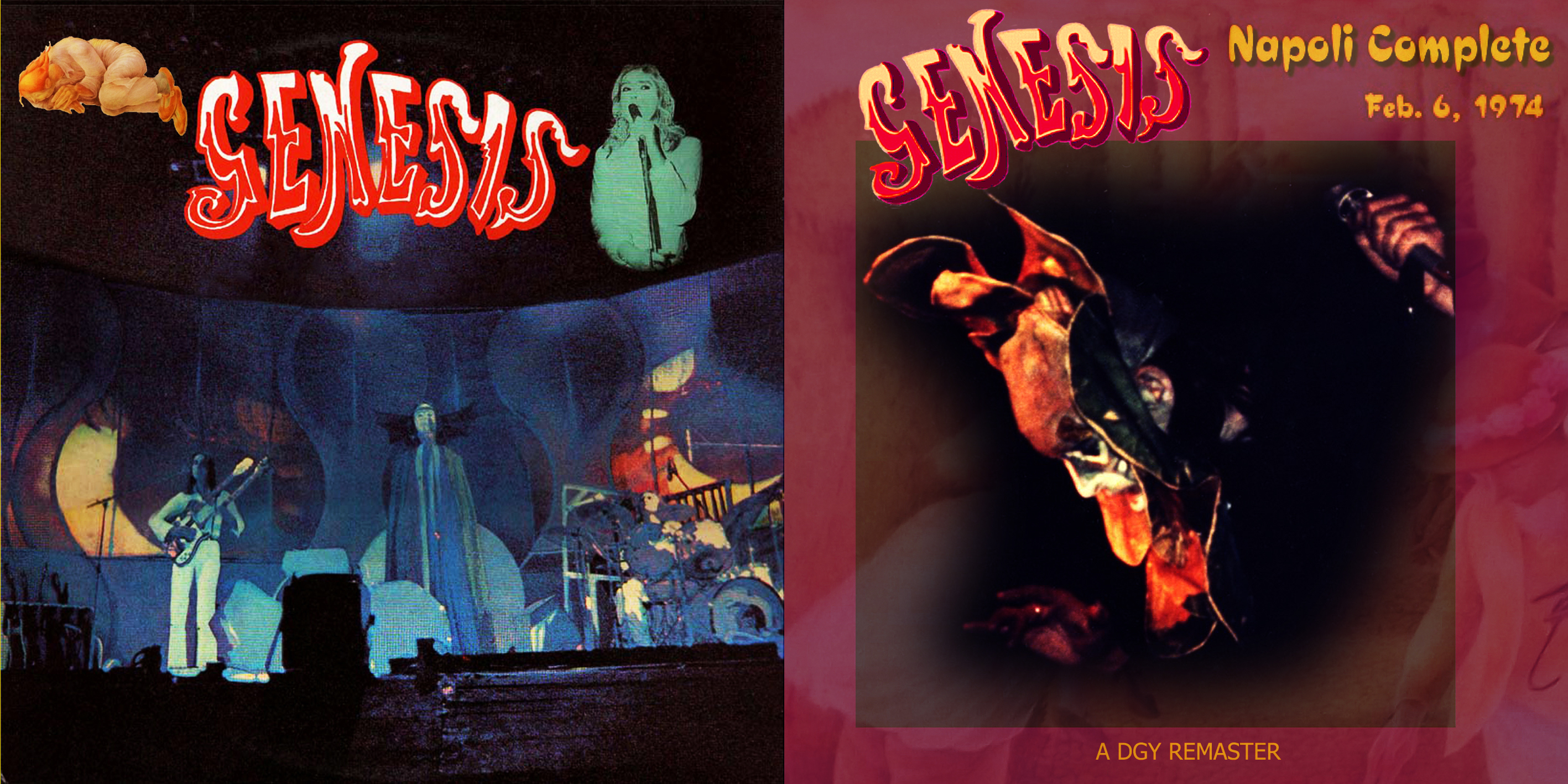 If you have memories of this concert to share in writing or audio / video send them to info@horizonsradio.it and will be published with your signature.