Phil Collins e Mike rutherford (and someone hopes it will show up too Tony Banks) al British Summer Time in Hyde Park in London, Steve Hackett at the Jardín Botánico in Madrid. On stage were "the Genesis".
Here are the videos:
Phil Collins al British Summertime Festival in Hyde Park, London. On the same stage, among others, also Mike Rutherford with his The Mechanics (with a new record and a tour that will also touch Italy, read below). Click here for event details.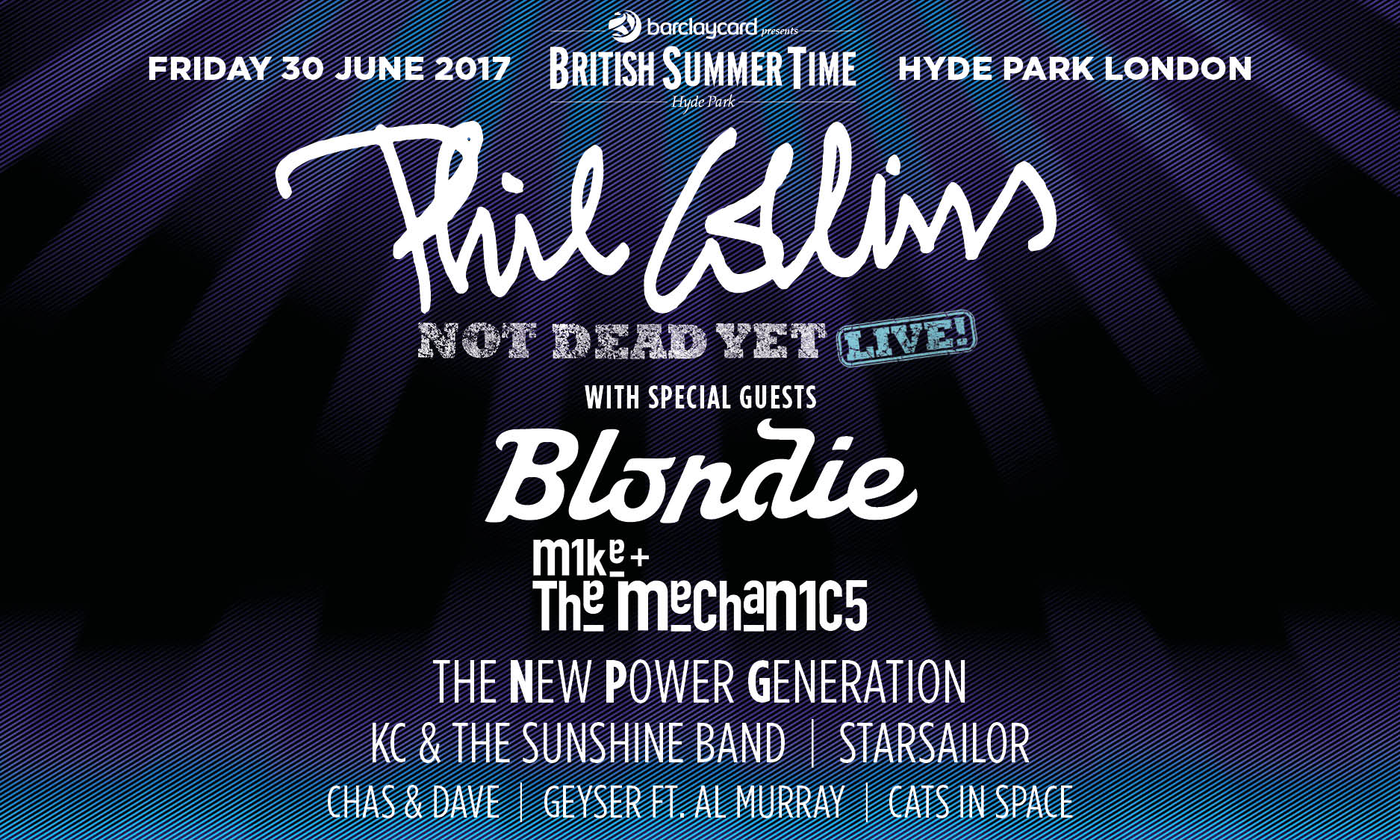 Here's Phil at the time ofevent announcement:
In the same hours Steve Hackett was the protagonist of Las noches del botanico 2017 at Real Jardín Botánico Alfonso XIII in Madrid. Then Steve will arrive in Italy for four appointments (see below).
Here are the videos:
Click here for the details of the Madrid event.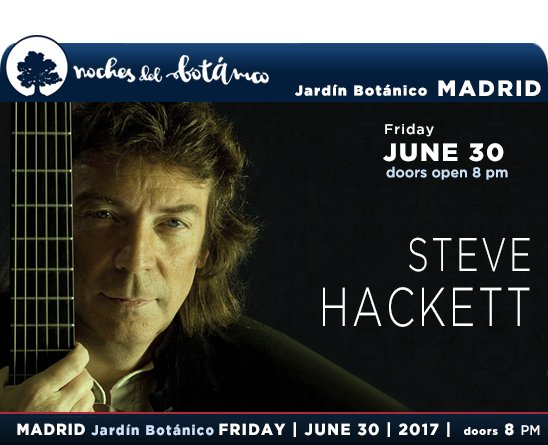 Not Dead Yet Live by Phil Collins. Here are all the videos shot and posted by the public.
Watch the videos in the Horizons Radio Playlist:
Set list:
Against All Odds
Another Day In Paradise
One More Night
Wake up call
Follow You Follow Me
Can't Turn Back The Years
I Missed Again
Hang In Long Enough
Separate Lives
Only You Know And I Know
--- Break ---
I Don't Care Anymore
Something Happened On The Way To Heaven
You Know What I Mean
In the air tonight
You Can not Hurry Love
Dance Into The Light
Invisible Touch
Easy lover
Sussudio
--- BIS ---
Hyme à L'Amour / If You Love Me (Really Love Me)
Take Me Home
Line up
Phil Collins: Vocals (possibly a little bit of drumming)
Nicholas Collins: Drums
Leland Sklar: Bass
Daryl Stuermer: Guitars
Ronnie Caryl: Rhythm Guitar
Brad Cole: Keyboards
Arnold McCuller: Backing Vocals (Replaced by Bill Cantos in Dublin and Hyde Park)
Amy Keys: Backing Vocals
Bridgette Bryant: Backing Vocals
Lamont van Hook: Backing Vocals
Luis Conte: Percussions
Harry Kim: Trumpet
Dan Fornero: Trumpet
George Shelby: Saxophone
Luis Diego Bonilla: Trombone
Steve Hackett Genesis Revisited & Hackett Classics 2017 tour. Here are the videos from the concerts posted on social networks.
On the Tour Steve Hackett revisits the classics of Genesis in particular he celebrated the 40th anniversary of Wind & Wuthering, in addition to his immense solo repertoire. Great protagonist also the new album The Night Siren.
Save
Listen to Genesis & Co. also on: