Unforgettable stories and memories, through audio, video, documents and much more.
By D.B.
On 2 July 2007 the Italian part of the Warm Up Summer Tour by Peter Gabriel. Memories and videos of that event.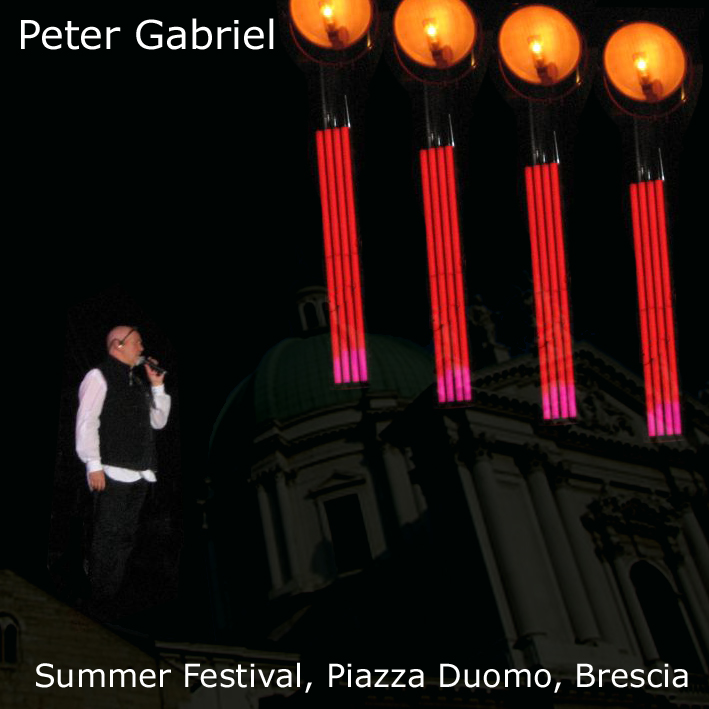 By DB
This is the Line up area of band:
Peter Gabriel - Vocals / Keyboards
Melanie Gabriel - Backing Vocals
Ged Lynch - Drums / Percussion / Congas / Drum Kit
Richard Evans - Godin Mandolin / Rickenbacker 12 String / Dave King Acoustic / Dave King 12 String / Dave King Dobro / Overton whistles / Backing Vocals
David Rhodes - Frudua electric / Fender JazzMaster / Fernandez electric / Gibson Les Paul / Neptune Baritone / Backing Vocals
Angie Pollock - Keyboards / Backing Vocals
Tony Levin - Music Man 5 String Sting Ray Bass / NS Electric Upright / NS Electric Cello / Music Man Fretless 4 String / Gibson EB2 / Nord Bass / Chapman Stick / Backing Vocals
Cover and back of the bootleg of the concert. For this and for the next images all copyrights are of the authors. We reproduce it here for the record. For complaints: horizonsradio.it/contatti
It starts precisely on July 2 at Summer Festival in Piazza Duomo in Brescia. Here are the videos of the evening:
Read a souvenir of the concert: CLICK HERE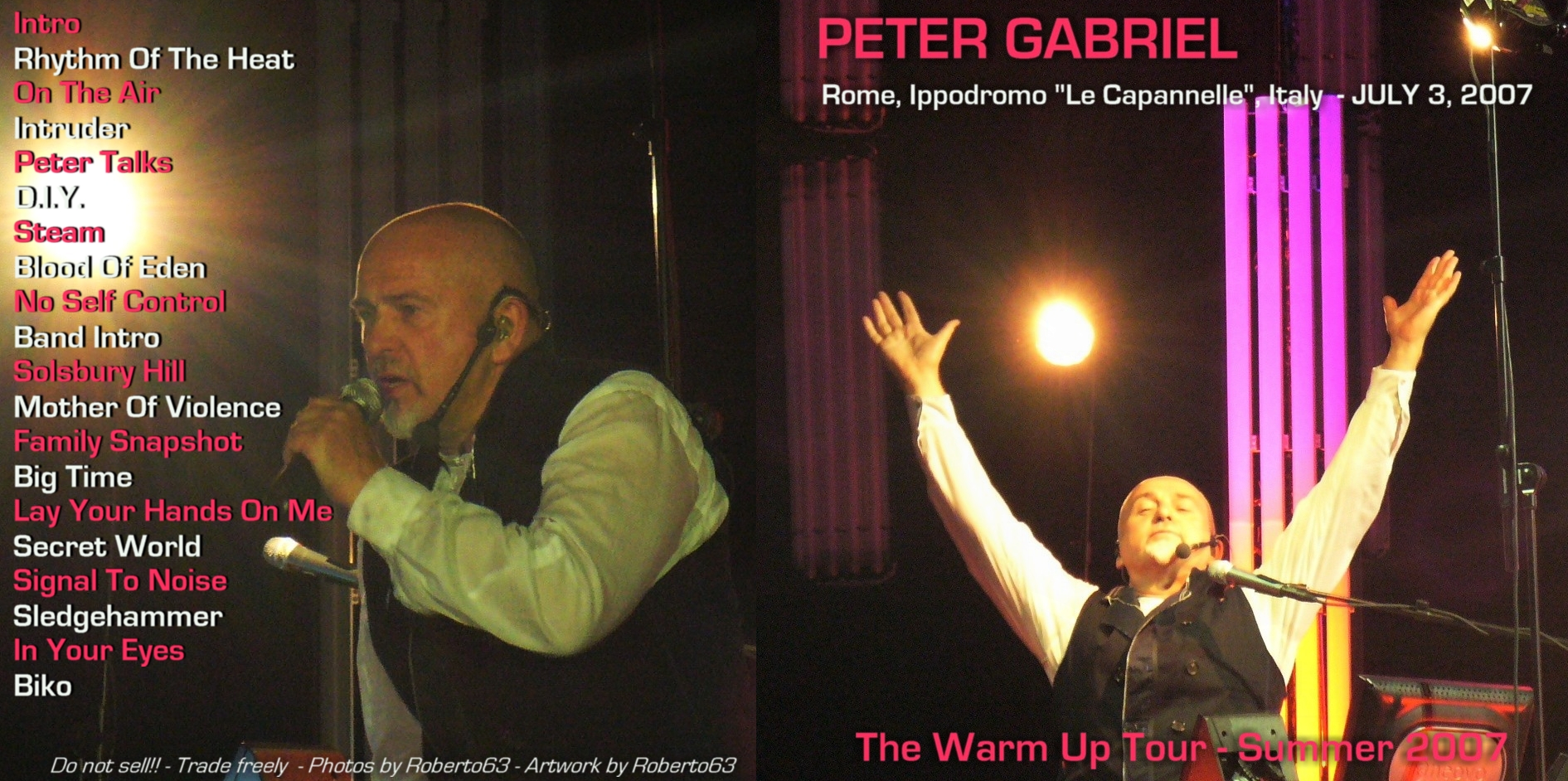 The second date is the day after Rock festival all 'Racecourse of the Capannelle in Rome, a few days before the free Roman stage of the "Turn in On Again Tour"of Genesis, the 14.
And here are some reviews: 1 - 2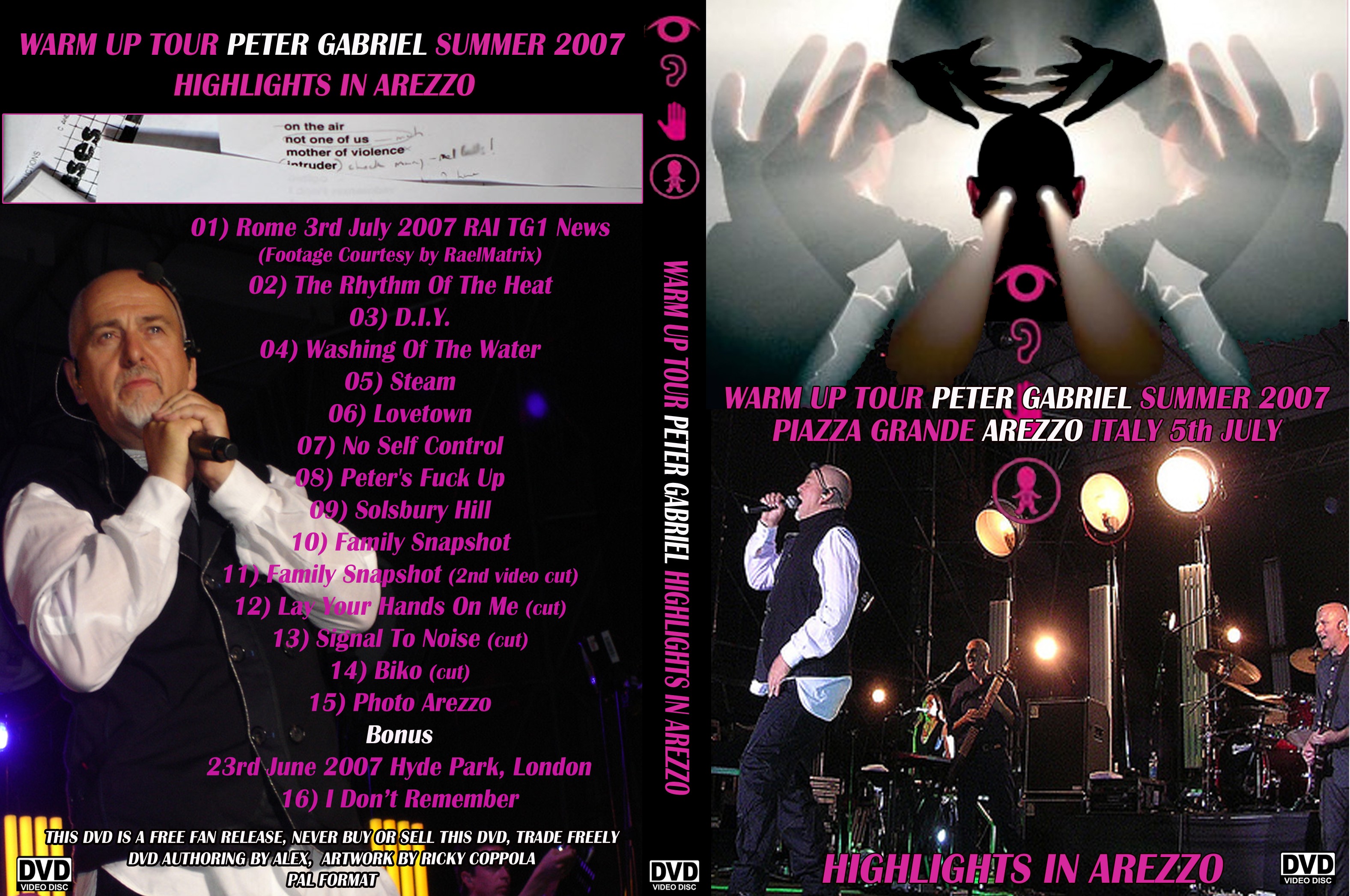 On July 5 Peter is at the Play Art Festival in Piazza Grande in Arezzo.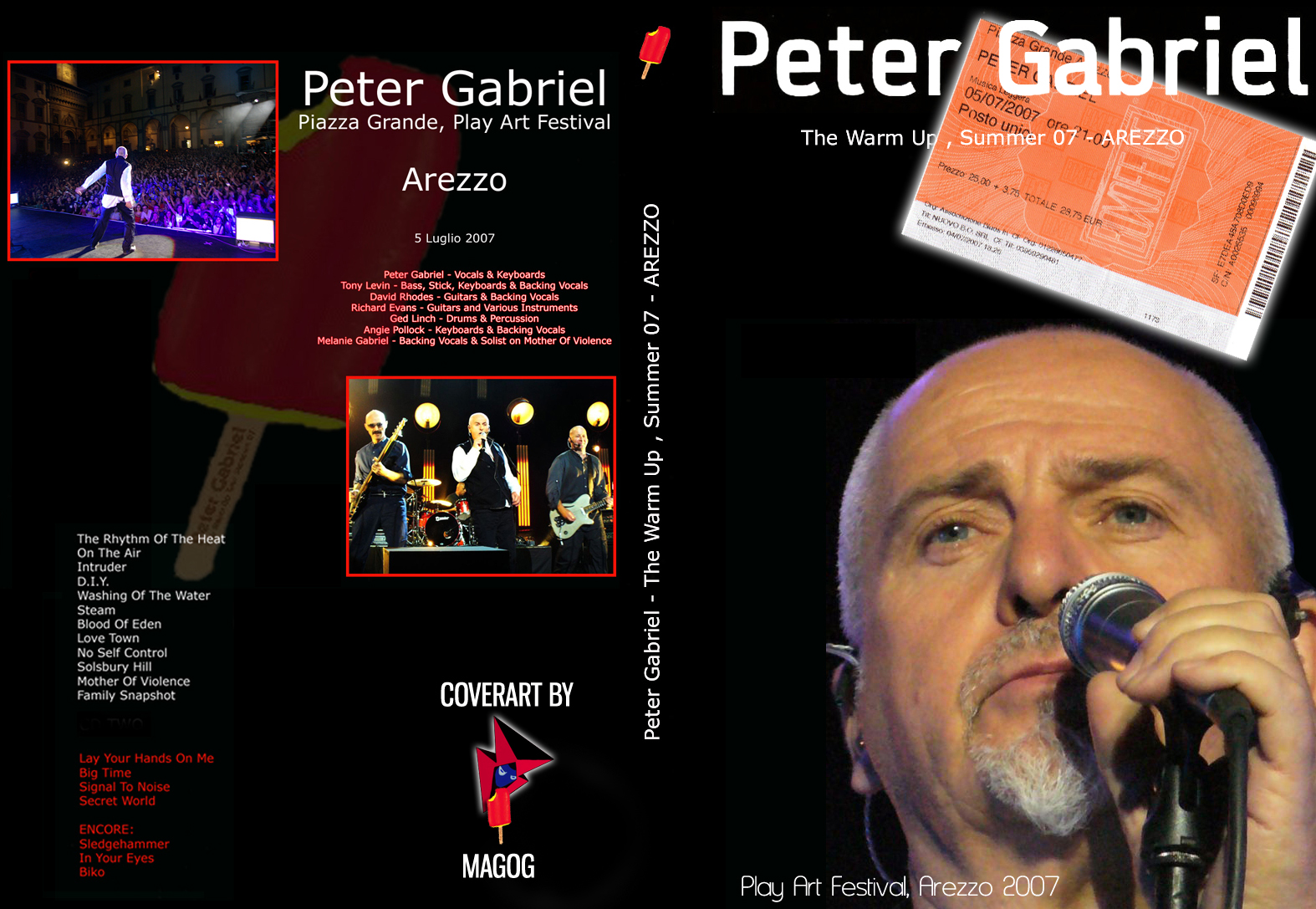 Watch the video of the concert:
E READ A REVIEW - CLICK HERE
Last date in Venice, in Piazza San Marco, on July 6th.
Here, too, various videos document the concert. LOOK:
And here a memory even of this date - CLICK HERE
The tour will also have a record following, a limited edition of 100 numbered copies of the 22 shows of the entire tour, each double, in a four-color package and with the track-list of each date. Also included is a mini program and numbered cards signed by Peter Gabriel. Excellent to collect. CLICK HERE TO SEE IF IT IS FOR SALE ON EBAY.
If you have a memory of these concerts and you want to share them with us write to info@horizonsradio.it or leave a comment below.
Sign up to our newsletter
Sign up to our newsletter
Listen to Genesis & Co. also on: