"... But Wait, There's More!" Brand X's new live record.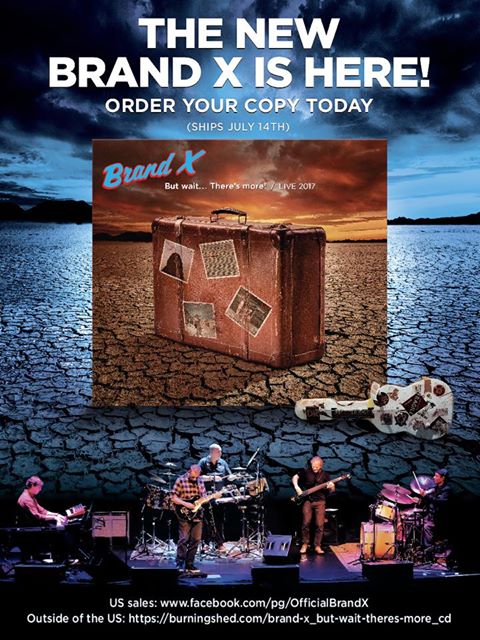 This is the the band's first new album for 20 years and the first reviews were rave in the UK and USA.
Mixed by Stephen W. Tayler, who worked in the most important Brand X abums. Artwork by Leon Alvarado and photos by Avraham Bank.
From the USA you order on the Facebook page - CLICK. From the rest of the world the order must be made on the Burning Shed website - CLICK.
Do you have the other Brand X albums? CHECK HERE.