The Collector's Corner of Horizons Radio traveling in the Genesis discography. Fourth episode: Foxtrot.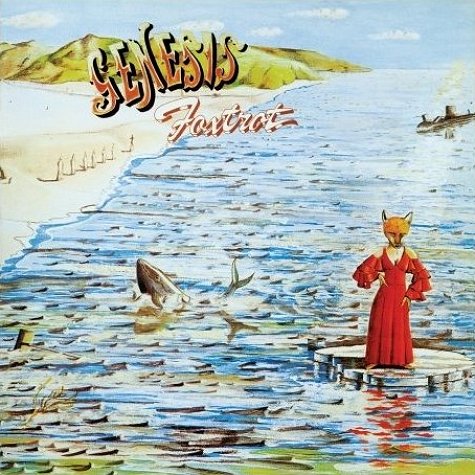 [glt language="English" label="English"]
[glt language="Spanish" label="Español"]

[glt language="Chinese (Simplified)" label="中国"]

[glt language="Russian" label="Россия"]
[glt language="Portuguese" label="Português"]
By Antonio Filippi
Foxtrot comes out on October 6, 1972 and, both in England and in Italy, it is in the new one version mad Hatter area of charisma, designed by John Tiennel. WATCH THE AVAILABLE COLLECTION VERSIONS ON EBAY.
The cover this time can also be opened in Italy and contains photos and texts. Here she is: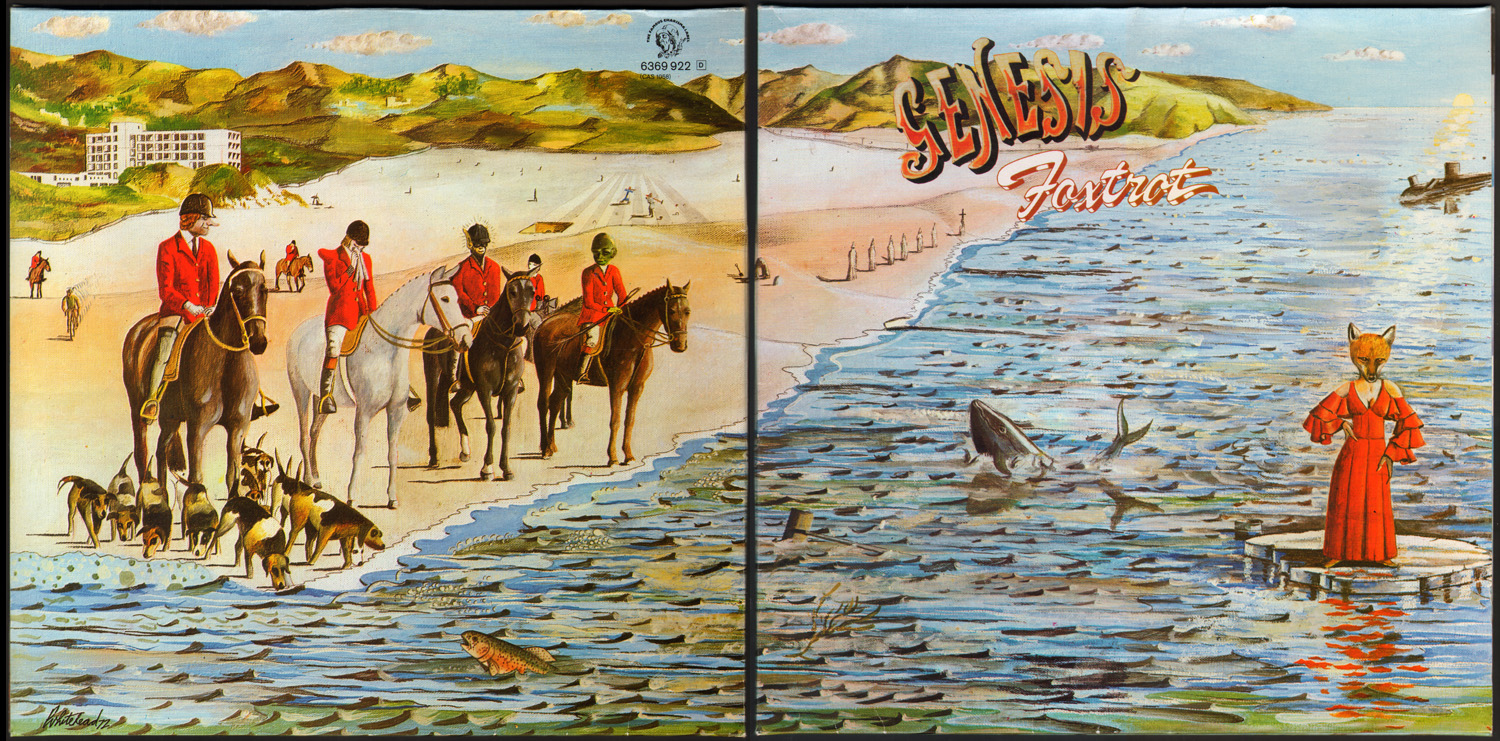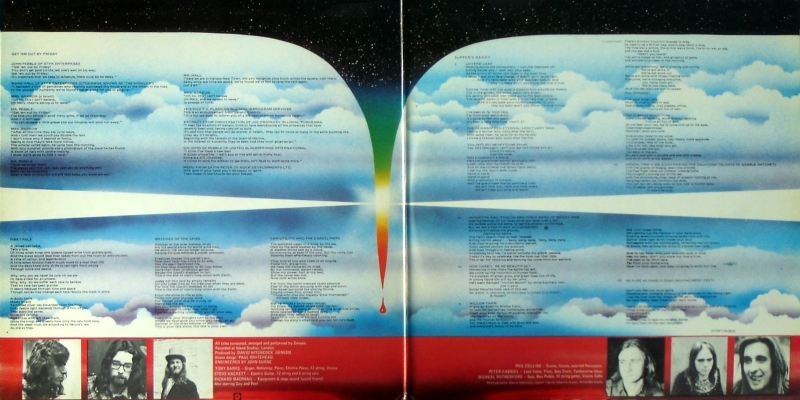 List of tracks:
A1 Watcher Of The Skies
A2 Timetable
A3 Get 'Em Out By Friday
A4 Can-Utility And The Coastliners
B1 Horizons
B2 Supper's Ready
B2.1 Lover's Leap
B2.2 The Guaranteed Eternal Sanctuary Man
B2.3 Ikhnaton And Itsacon And Their Band Of Merry Men
B2.4 How Dare I Be So Beautiful?
B2.5 Willow Farm
B2.6 Apocalypse In 8/9 (Co-strarring the delicious talents of Gabble Ratchet)
B2.7 As Sure As Eggs Is Eggs (Aching Men's Feet)
In February 1973 and on single excerpt from the album: Watcher Of The Skies / Willow Farm. Side A is a 4 minute version of the original. Side B is one of the segments of Supper's Ready.
The circulation is very low and this makes the single rare and valuable. Here the two versions: English and Italian (click on the images to collect):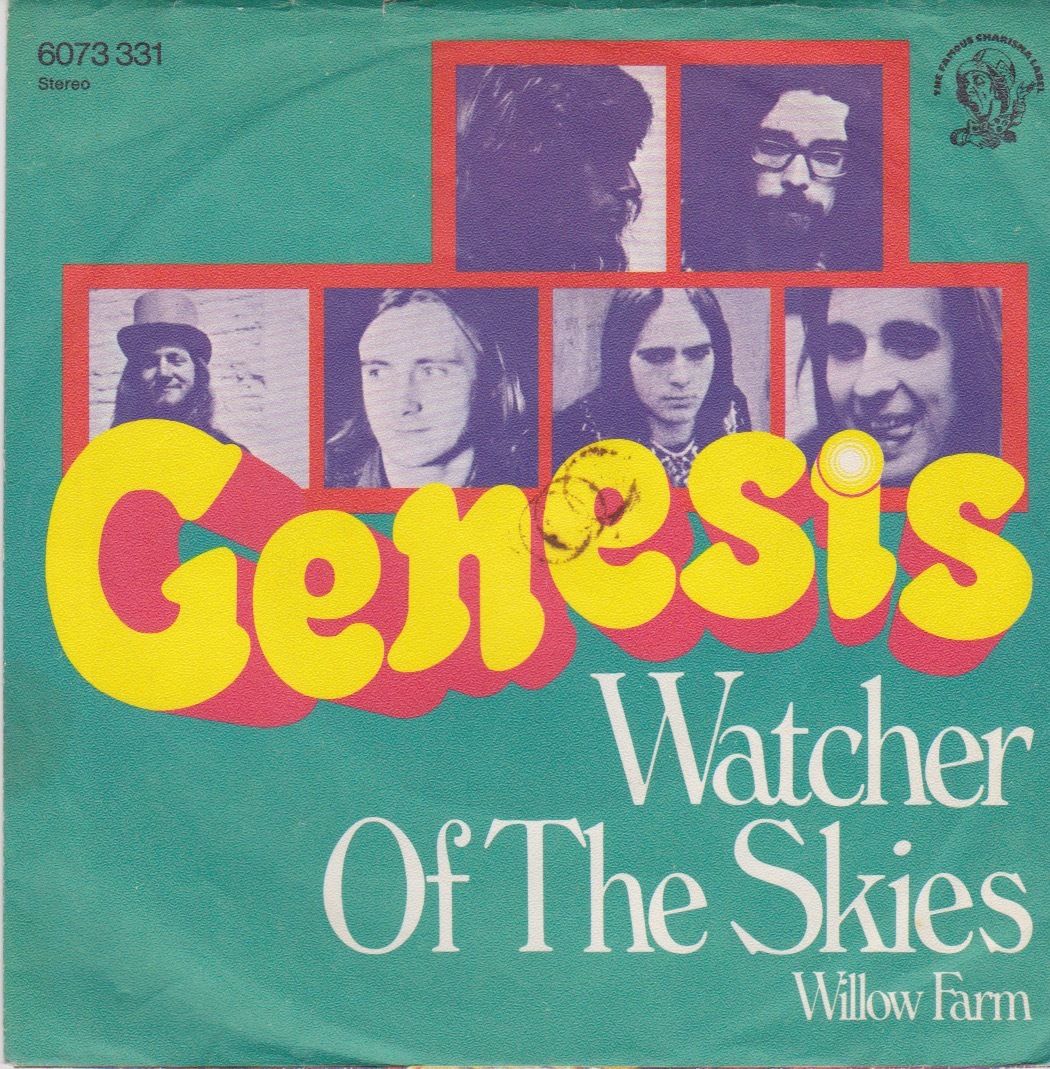 And here are the versions juke box (click on the images to collect):
THESE ARE NO LONGER AVAILABLE? Click here for more disk searches on eBay.
Listen to the album:
If you have information to add or to rectify and for any other communication WRITE HERE.