Steve Hackett with Djabe, mini-tour in Hungary. Here are the videos. And tomorrow comes the disc.

English Español 中国 Россия Português
The concerts were held on October 3rd in Györ and on the 4th Budapest, Hungary.
Video: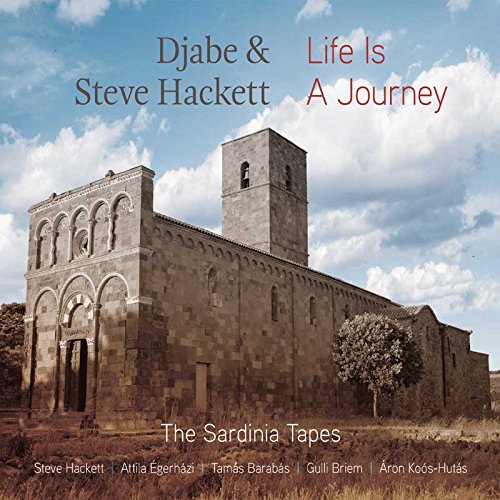 Djabe & Steve Hackett, tomorrow comes out Life Is A Journey - The Sardinia Tapes, the new studio album.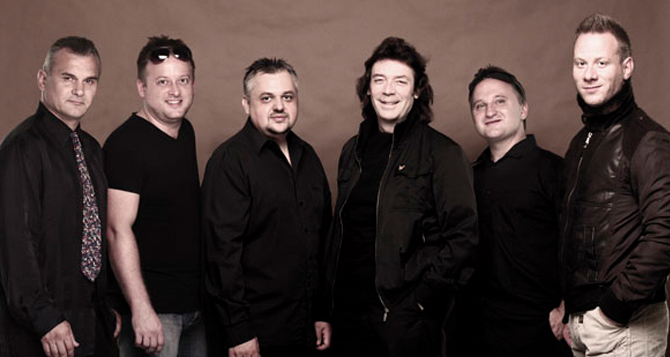 In 2016 Steve, Gulli Briem, legendary drummer of the Icelandic group Mezzoforte and some Djabe members met in Sardinia and they recorded this album.
Click here and buy it on Amazon
CD + DVD DIGIPAK SET - THE DVD FEATURES THE COMPLETE AUDIO MATERIAL FROM THE CD IN 24BIT / 96KHZ HIGH RESOLUTION STEREO AND SURROUND VERSION. THE DVD ALSO FEATURES A 5-MIN VIDEO DOCUMENTARY OF THE RECORDINGS, SHOT BY MEMBERS OF THE BAND, ALONG WITH A 21-MIN CONCERT FILM (RECORDED IN JULY 2017 AT BUDAPEST JAZZ CLUB, HUNGARY).
CD 1. LIFE IS A JOURNEY
2. GOLDEN SAND
3. CASTELSARDO AT NIGHT
4. WHAT'S THE NEWS ANTONIO?
5. AROUND MY MIND
6. BEAMS OVER THE NULVI MOUNTAINS
7. BUILDING IN NURAGHE
8. BUZZY ISLAND
9. I WILL ALWAYS REMEMBER
10. WAKE UP
11. AFTER LIMONCELLO
DVD
LIFE IS A JOURNEY - THE SARDINIA TAPES
THE 5.1 ​​SURROUND SOUND MIX
1. LIFE IS A JOURNEY
2. GOLDEN SAND
3. CASTELSARDO AT NIGHT
4. WHAT'S THE NEWS ANTONIO?
5. AROUND MY MIND
6. BEAMS OVER THE NULVI MOUNTAINS
7. BUILDING IN NURAGHE
8. BUZZY ISLAND
9. I WILL ALWAYS REMEMBER
10. WAKE UP
11. AFTER LIMONCELLO
DVD BONUS FEATURES
SARDO MOMENTS
FOOTAGE OF THE RECORDING SESSIONS SHOT BY GULLI BRIEM AND TAMAS BARABAS
DJABE WITH STEVE HACKETT & GULLI BRIEM - LIVE AT BUDAPEST JAZZ CLUB 3RD JUNE 2017:
12. WALKING AWAY FROM RAINBOWS
13. FLY ON A WINDSHIELD
14. PLEASE DON'T TOUCH
15. BUDAPEST JAM
16. CLOUDS DANCE
LINE-UP:
STEVE HACKETT - GUITAR
GULLI BRIEM - DRUMS, PERCUSSION
TAMÁS BARABÁS - BASS GUITAR, GUITAR, SOFTWARE, PERCUSSION, VOCAL
ÁRON KOÓS-HUTÁS - TRUMPET
ATTILA ÉGERHÁZI - GUITAR, KEYBOARDS, PERCUSSION