On November 1, 1969, Genesis inaugurated their long season of concerts with the first real live at Brunel University in Acton, England. Here are the memories of that historic evening.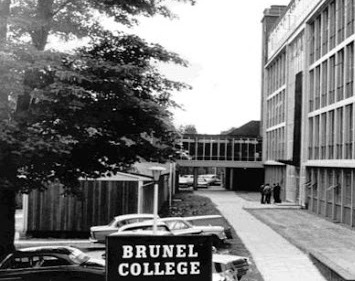 Brunel University London is a public university located in Uxbridge, West London, UK. It was founded in 1966 and takes its name from the Victorian era engineer Isambard Kingdom Brunel. It is attended by over 13.000 students.
Here, in Student Hall of CollegeGenesis performed on November 1, 1969 in what is considered their first real professional live, as in front of a paying audience and paid themselves to perform.
Before this date one of the two requirements is missinglike September 23 at Chobham's Balmes's Dance or October 10 at Tamworth's Kingsbury Working Mens Club or the next day at Tamworth's Wood End Youth Center. Concerts where Genesis get paid, but it's free parties.
Here the memory of Mike Rutherford, reported by the site www.genesis-movement.org:
"Brunel was the first real concert, our first public performance (...). It was difficult to keep the twelve strings in tune and we spent years in the toilet trying to get the right tuning! "
Live of which basic information is missing, almost wrapped in legend. Here then the probable setlist played that evening by Genesis, confirmed in various interviews by both Anthony Phillips and Tony Banks, (and reported by the blog genesis-places.blogspot.it):
In the Wilderness
Masochistic Man
The Stumble (Cover by John Mayall & The Bluesbreackers)
Baa Baa Black Sheep (Cover of the song Rock Around The Clock)
Build Me a Mountain
In Limbo
Digby
Little Leaf
Babies
Key to Love
Looking For Someone
Twilight Alehouse
Sitting on Top of the World (Cover of Cream)
Pacidy
The same blog publishes the following images:
Training is known:
Peter Gabriel - Lead vocals, percussion, flute
Tony Banks - Keyboards
Michael Rutherford - Bass, guitars, vocals
Anthony Phillips - Lead guitar, vocals
John Mayhew - Drums
And here are some extracts from an article reproduced in thegenesisarchive.co.uk, in which Paul Russell confirms the ladder above, collects the memories of Phillips, Banks and Rutherford, with the arrangement on the set, the stage panic of Ant (which will lead him to abandon the band - READ) and the presence of agents scout in the audience:
And here's what it turns out to be the first recording of Genesis live. It is "Live at the BBC 4 Studio Maida Vale", recorded in London three months and twenty-two days after the first concert, ie February 22, 1970: