On January 15, 1972, the Genesis began to "colonize" countries across the Channel. Here are the first steps of an international success.
They have already performed abroad, in Belgium, in March and August, here is the recording of the first concert, on March 7, 1971:

And they also recorded mini-concerts at Belgian TV. On August 7, 1971 the Nursery cryme Tour it started right in Belgium, in Brussels, and on December 17th they did the first concert in France, at the Gibus Club in Paris. Here is the poster:

But the Genesis still hasn't set foot firmly outside the UK.
Il January 15, 1972 at the Petite Salle of Arlon, in Belgium, a mini tour begins, destined to expand and bring them also to Italy, in April and then in summer.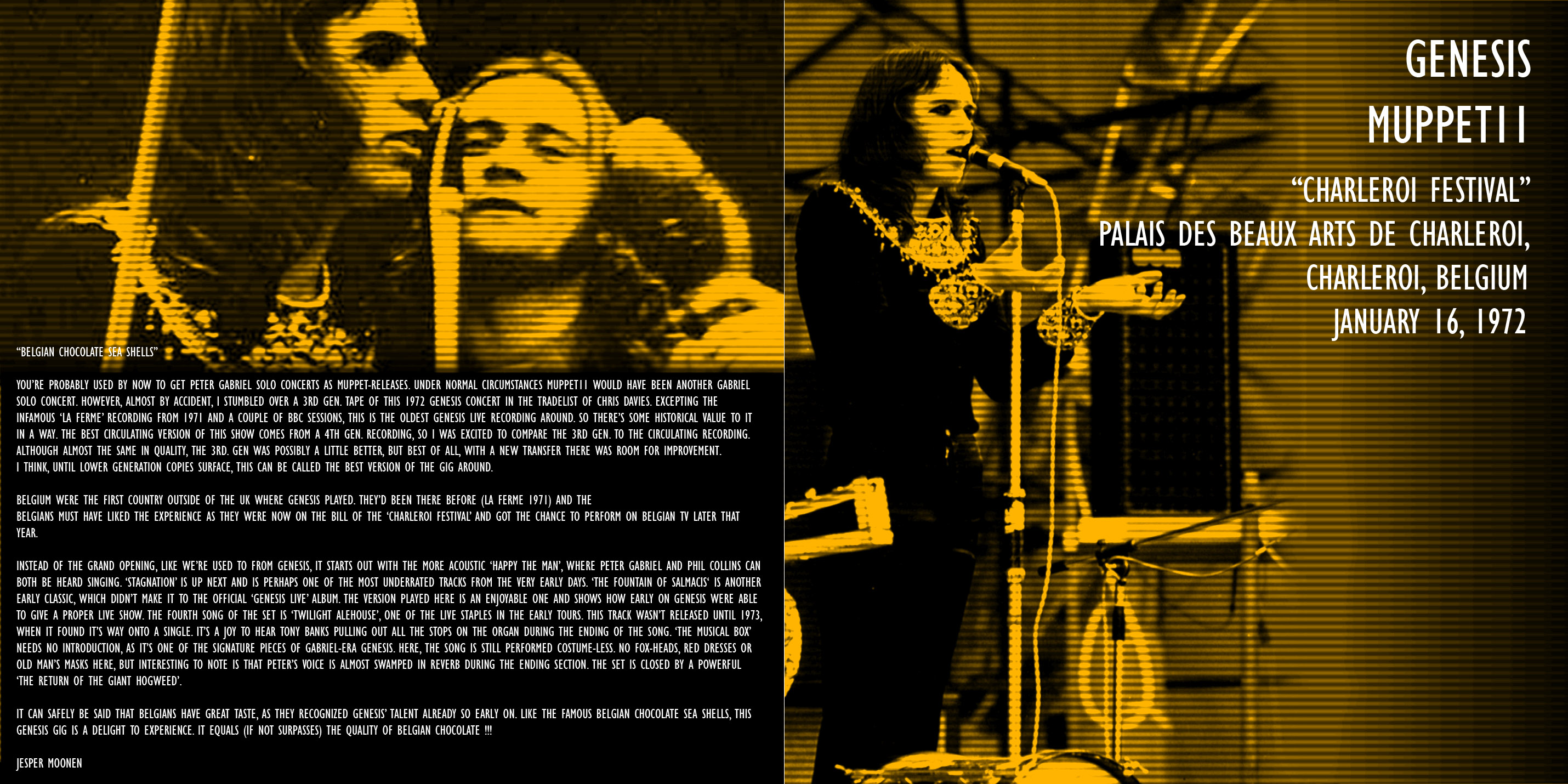 Here is theconcert audio the day after, in Charleroi: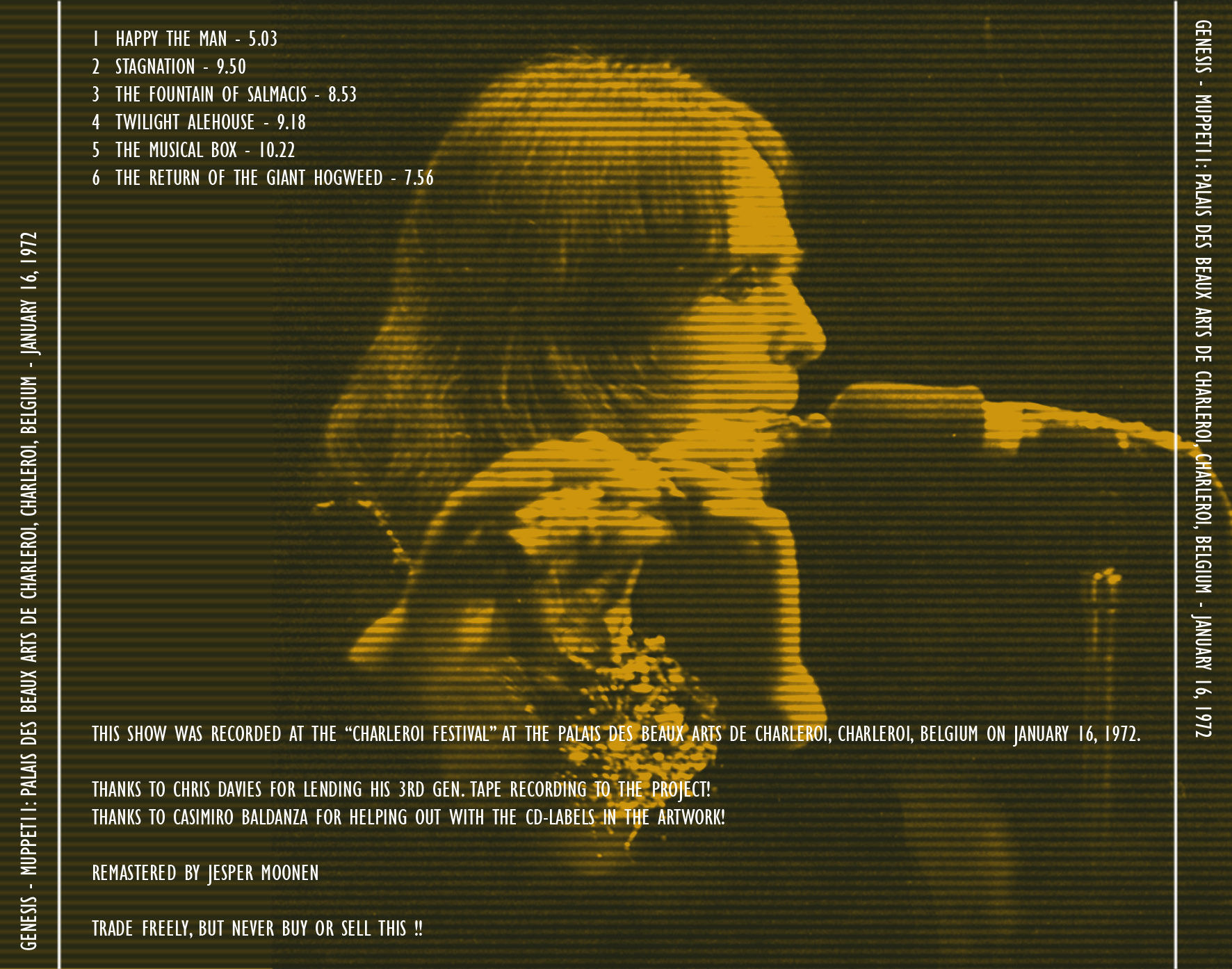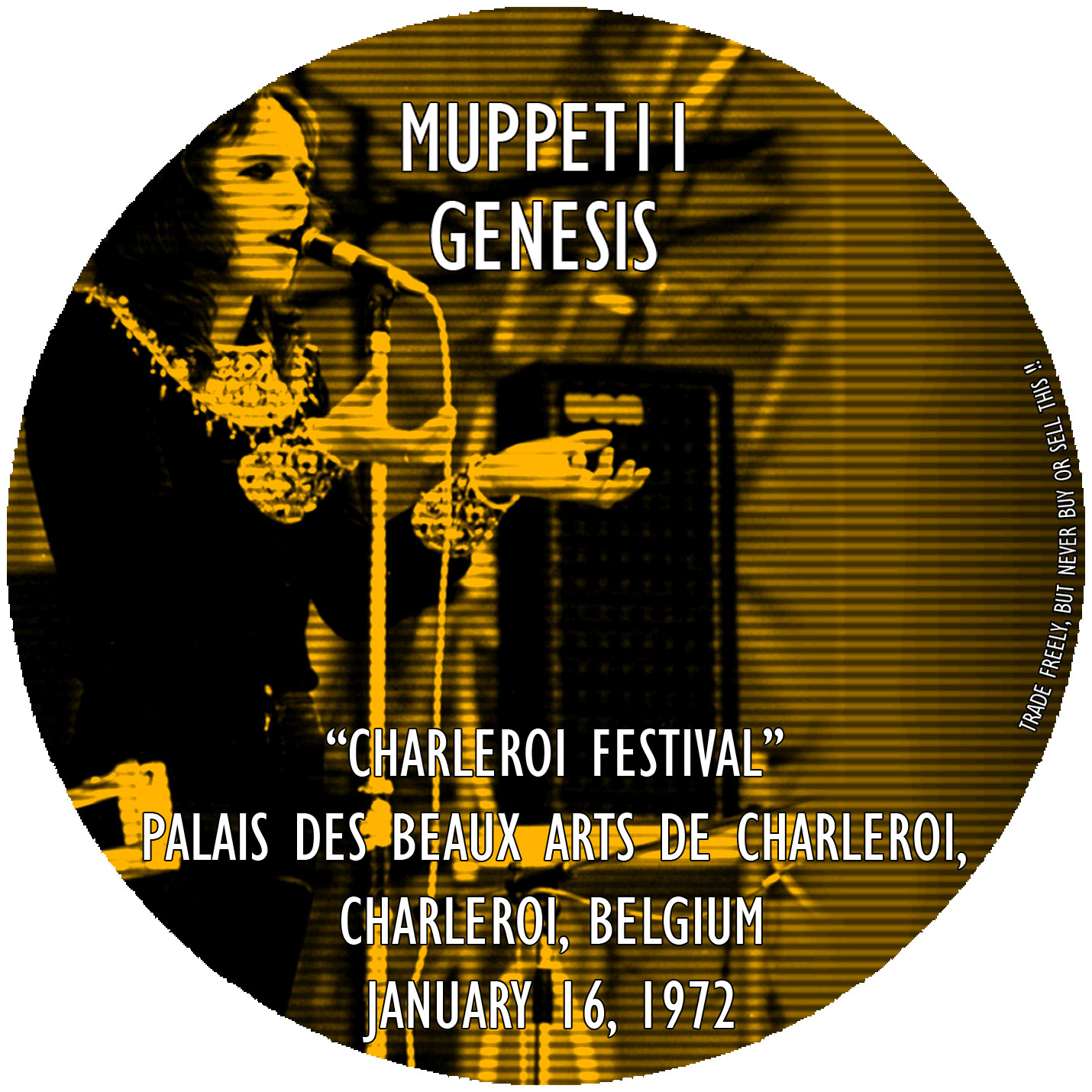 Other bootleg artwork with recording of the Charleroi concert: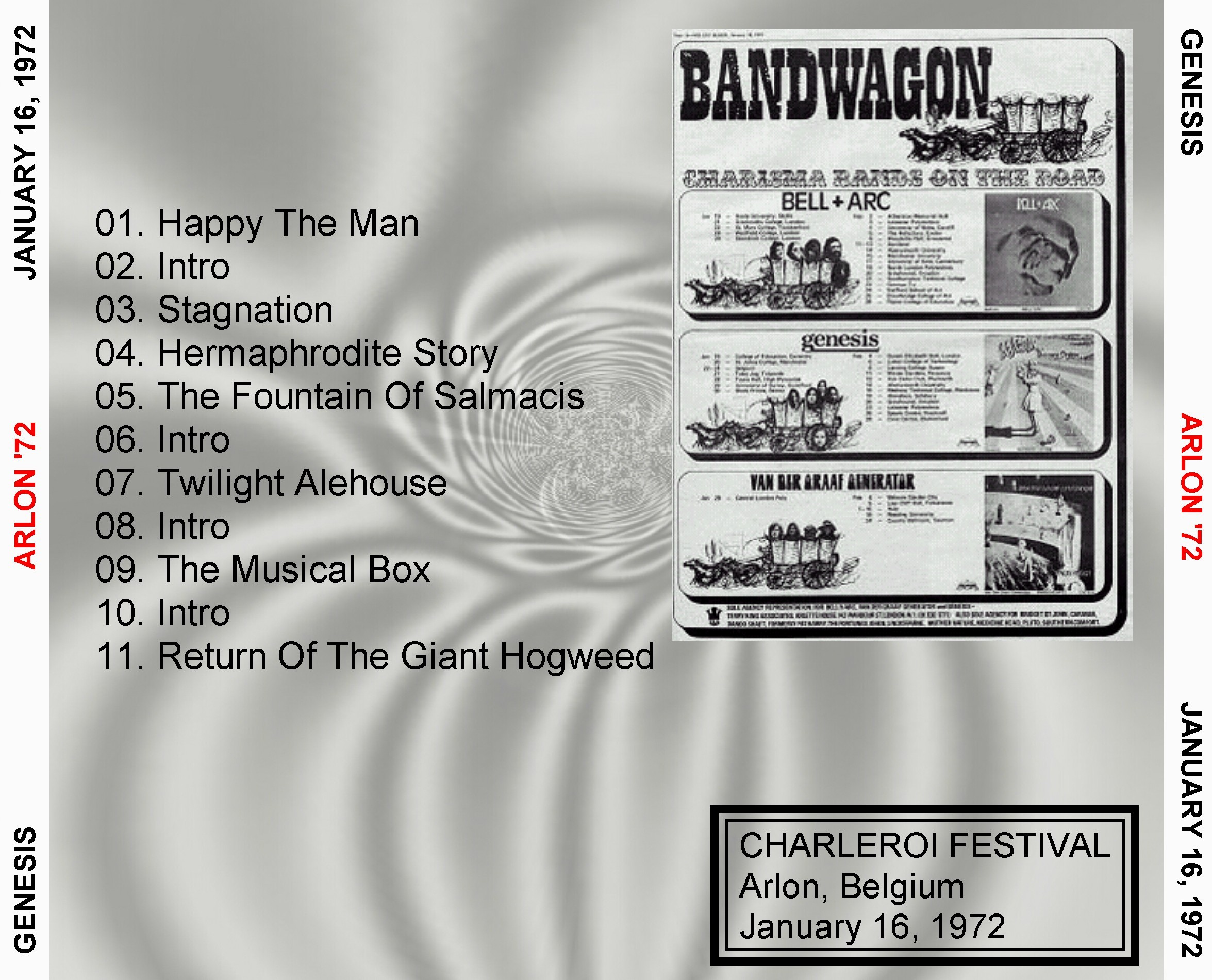 From January 22 another minitour, also in Belgium. It starts from the Athenee Royal Du Woluwe St Pierre in Brussels, the day after the Genesis still perform at the Palais des Beaux Arts in Charleroi. On the 24th morning in the Belgian TV studios in Brussels, to then finish the same evening at
Trocadero of Liège.
Success is about to come and Belgium is the first nation to understand Genesis' musical offering. Even in Italy the number of fans is growing exponentially. And the tour on the peninsula will prove it. But that's another story that Horizons Radio will tell.
If you have memorabilia related to these concerts to share with us write to info@horizonsradio.it
Listen to Genesis & Co. also on: