The February 3 1974 at Genesis are back in Italy with the Selling England By The Pound Tour. The live debut is in Turin.
Here the audio recording of the concert:
00:00 - Watcher Of The Skies;
10:58 - Dancing With The Moonlight Knight;
21:59 - The Cinema Show;
33:35 - I Know What I Like;
41:17 - Firth Of Fifth;
53:44 - The Musical Box;
01:05:30 - More Fool Me;
01:08:50 - The Battle Of Epping Forest;
01:24:02 - Supper's Ready;
01:50:28 - The Knife.
Concert preceded by a press conference included in a RAI report, available on YouTube:
And here are two amateur videos of the show, with the audio added later:


A Live that has a particularity: the start time. As Mino Profumo tells in Genesis in Italy, The 1972-1975 concerts, the show starts at 18.00, given that "for the Italians, the austerity Sundays began from December 1973 with the stop of vehicular traffic to cope with the shortage of fuel and the high energy caused by the oil crisis". That Sunday 3 February sees the concert begin and end early for a better return home of the spectators.
Among them, some gave birth to Facebook Group Genesis: live in Turin February 3, 1974, with interesting and passionate memories and unpublished audio and video material.
The prog band from Cuneo is also present at the show Pandora, who dedicated a piece to the concert entitled 03.02.1974 taken from the disc Anytime, Anywhere Beyond the Dream of 2011. Here it is:
And here's an evening ticket: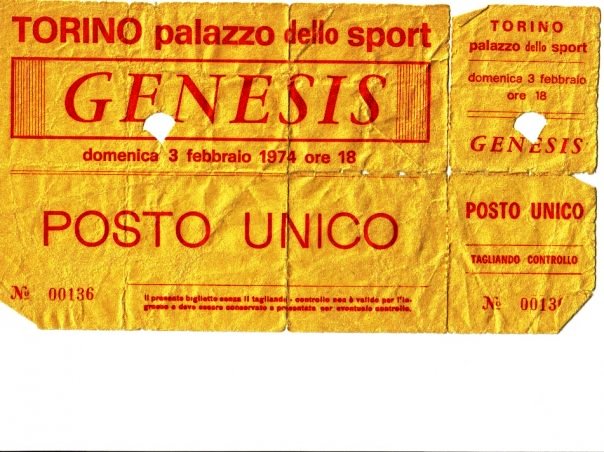 Covers and articles about the event: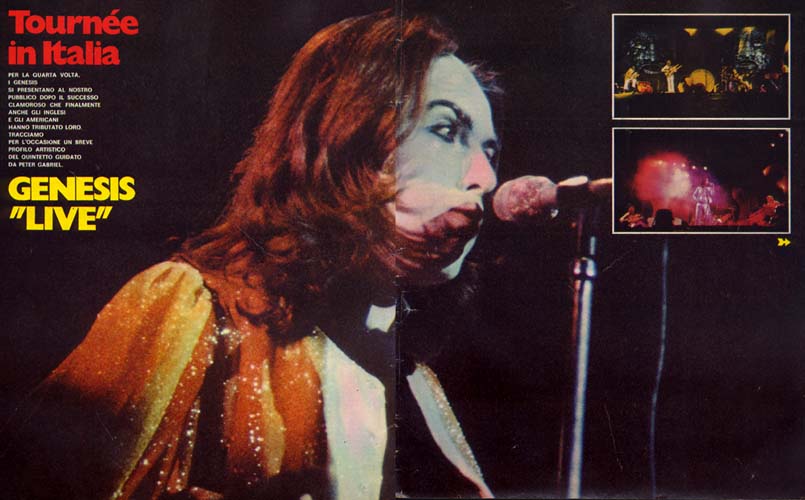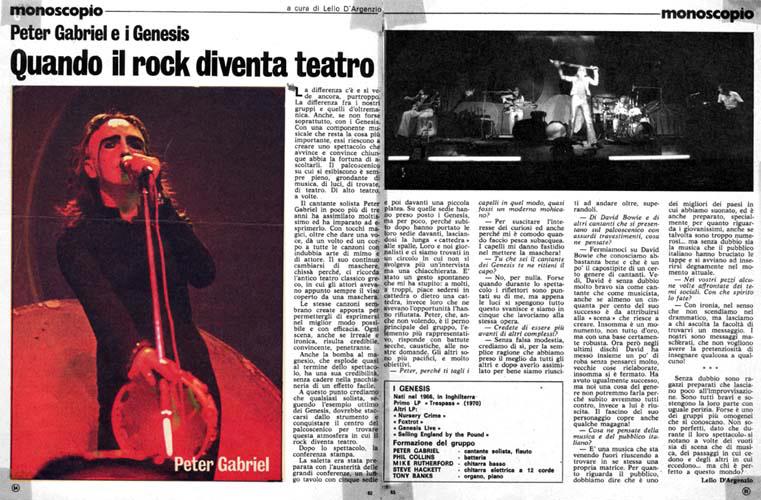 And bootleg:
Here are some videos of the Selling England By The Pound Tour. They are better than those in Turin and can help understand the dynamics of the show:

If you have memories of this concert to share in writing or audio / video send them to info@horizonsradio.it and will be published with your signature.
Listen to Genesis & Co. also on: