He's out Locked & Loaded, Brand X's new live record. And the tour also started: dates.
Recorded live on June 11, 2017 at Long's Park Amphitheater in Lancaster PA and the Bonus Track at The Rose in Pasadena, California USA.
CLICK HERE TO BUY IT ON burningshed.com
Tracks Listing:
1. Suicide Disc (7:25)
2. Earth Dance (6:47)
3. Euthanasia Waltz (4:33)
4. Isis Mourning (4:56)
5. The Poke (4:52)
6. Nuclear Burn (7:39)
7. Cambodia (7:03) (Bonus Track)
Line-up:
- John Goodsall / guitars, synthesizers
- Percy Jones / bass
- Kenwood Dennard / drums, percussion
- Chris Clark / keyboards
- Scott Weinberger / percussion
Tour:
May 6 Iridium
https://m.ticketweb.com/t3/sale/SaleEventDetail…
Dunellen NJ May 8 (w District 97) Roxy & Dukes Roadhouse
https://www.songkick.com/…/33034144-brand-x-at-roxy-and-duk…
May 9 Iron Horse Music Hall
Northampton MA
http://www.iheg.com/schedules_main.asp
May 10 The Cohoes Music Hall
https://www.ticketfly.com/purchase/mobile/index/1660148…
May 11 Bearsville Theater Woodstock, NY
https://www1.ticketmaster.com/event/000054729C802965
May 12 Sellersville Theater & Washington House Hotel & Restaurant
https://www.st94.com/event/1654747-brand-x-sellersville/
May 13 TLA Philadelphia, Pennsylvania (special guests Project Object)
https://concerts1.livenation.com/event/02005446C3D56910…
May 16 ANTHOLOGY Rochester, New York
https://www.ticketfly.com/event/1659496-brand-x-rochester/
May 17. Auburn Public Theater Auburn NY
https://www.ticketfly.com/event/1656613-brand-x-auburn/
May 18 Tralf Music Hall Buffalo, New York
https://www1.ticketmaster.com/event/00005486B12E8323
July 6 My Father's Place at The Roslyn Hotel
https://myfathersplace.showare.com/ordertickets.asp?p=27
Do you have the other Brand X albums? CHECK HERE.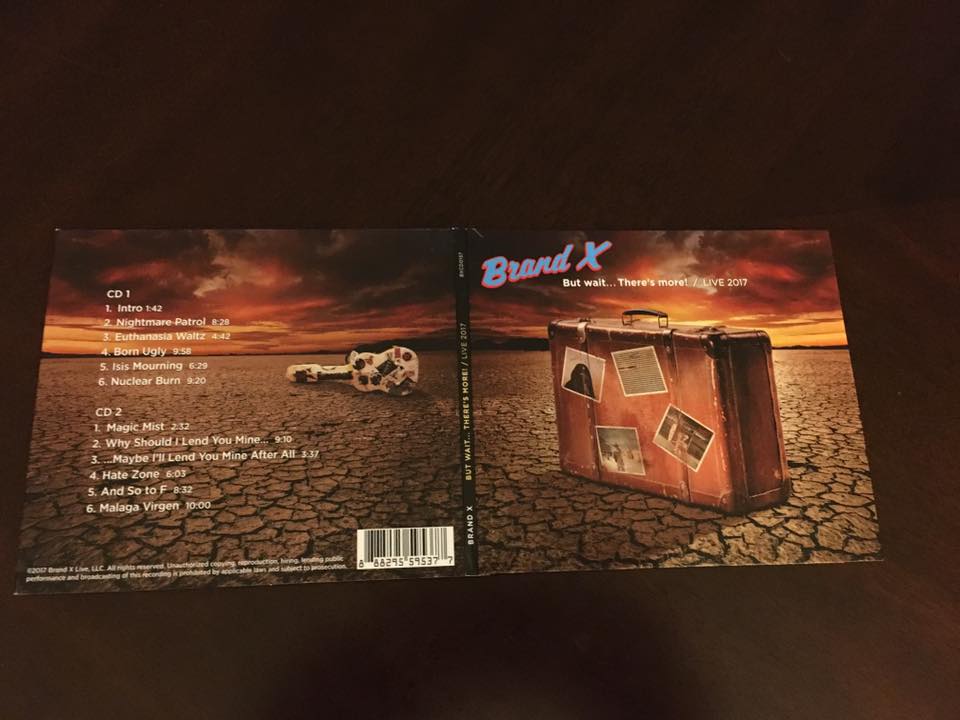 Listen to Genesis & Co. also on: