By Antonio Filippi -
Steve Hackett & Djabe: new album "Back To Sardinia" - CD / DVD-set & vinyl.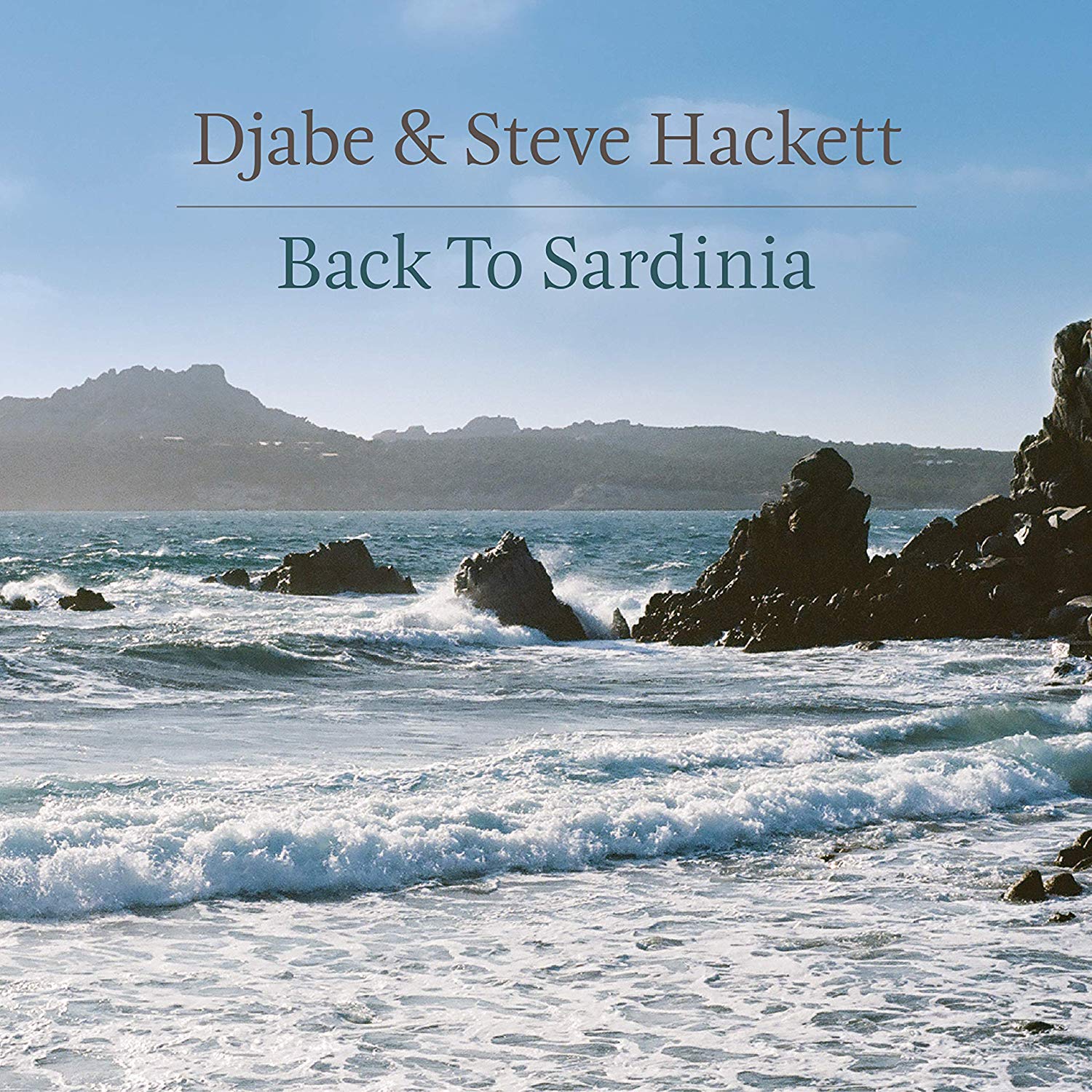 New studio album for Djabe & Steve Hackett; "BACK TO SARDINIA".
BUY IT NOW on AMAZON:
In 2016 DJABE and STEVE HACKETT spent a few days on the magnificent island of Sardinia.
Near the Cathedral of Our Lord of Tergu they built a temporary recording studio in the priest's house.
The recordings went well, the artists were deeply inspired by the surroundings.
Horizons Radio Playlist:
La Session improvised 3 days was recorded by Tamás Barabás, who later, in Budapest, produced an entire album from multitrack tapes to create Life Is A Journey - The Sardinia Tapes.
Released in 2017, the album was enthusiastically received by fans and critically acclaimed.
Three years after the first recordings, DJABE is back in Sardinia and recorded some Session improvised.
They played in them location and recorded on 24 track analog tape. STEVE HACKETT then completed his parts in Budapest before mixing, since his summer program did not allow sharing the fresh Sardinian air with his friends DJABE.
The output also includes a bonus DVD disc with a 5.1 Surround Sound and 96 kHz / 24-mit stereo mix from the album, along with bonus visual features including the song "When the Film is Rolling" and Live performances of tracks like the Genesis classic "In That Quiet Earth" and the track by Djabe and Steve Hackett "Tears for Peace" and "Turtle Trek".
"BACK TO SARDINIA" is a musical experience, born from the environment in which it was conceived and is the next stage of the particular musical journey of DJABE and STEVE HACKETT.
DISC ONE: CD
BACK TO SARDINIA
1. BACK TO SARDINIA
2. LONELY CACTUS
3. HAPPY TERGU
4. LAKE BY THE SEA
5. STONES AND MIRTO
6. GIRL IN THE PALAU WOODS
7. WALKING AROUND
8. FLYING KITES
9. PURPLE DREAM
10. DANCING IN A JAR
11. FIVE HUNDRED STRAWBERRIES
12. BOTTLES IN THE WATER
13. FLOATING BOAT
DISC TWO: DVD
"BACK TO SARDINIA"
THE 5.1 ​​SURROUND SOUND MIX & 96 KHZ /
24-BIT STEREO MIX
1. BACK TO SARDINIA
2. LONELY CACTUS
3. HAPPY TERGU
4. LAKE BY THE SEA
5. STONES AND MIRTO
6. GIRL IN THE PALAU WOODS
7. WALKING AROUND
8. FLYING KITES
9. PURPLE DREAM
10. DANCING IN A JAR
11. FIVE HUNDRED STRAWBERRIES
12. BOTTLES IN THE WATER
13. FLOATING BOAT
VISUAL EXTRAS
1. WHEN THE FILM IS ROLLING
2. IN THAT QUIET EARTH
3. CASTELSARDO AT NIGHT
4. TURTLE TREK
Source: CherryRed
Sign up to our newsletter
Sign up to our newsletter