By Antonio Filippi and Eugenio Delmale -
Two volumes, four groups Prog, but also the entire rock scene from the period up to 1975. 384 pages each with many photos. It is the new "double" work of Max Stèfani. We asked him some questions.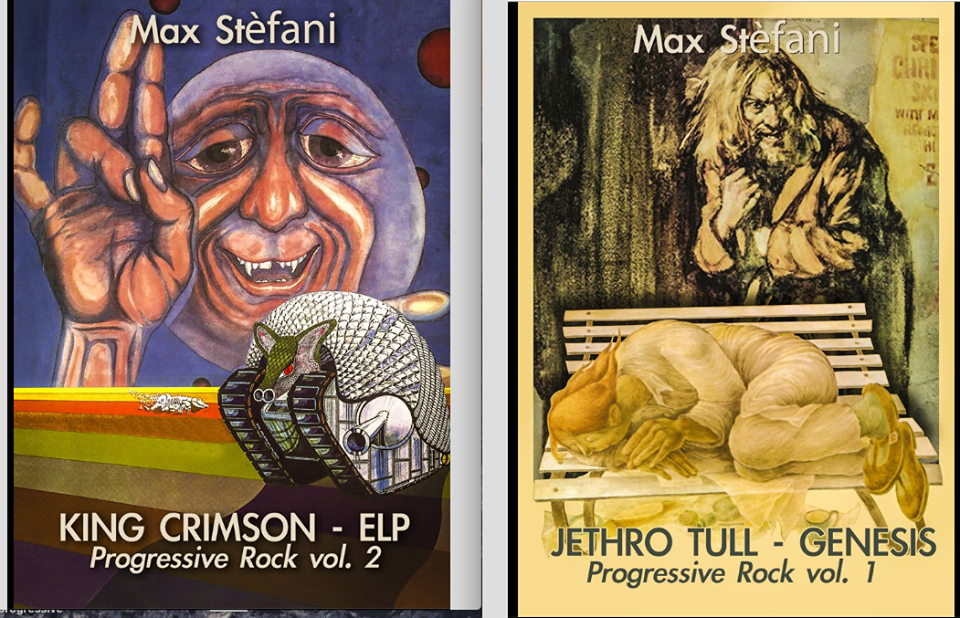 Horizons Radio: How did you choose and match the two bands and why?
Max Stèfani: Four bands for one book came with too many pages. It came naturally to me to pair ELP with King Crimson because of Greg Lake. Less for Genesis and Jethro Tull, but after all we talk about the same period, even if Anderson started earlier.
The books go up to 1975. Why?
It is their period of greatest quality, although some claim that Genesis with Collins are better. Matter of taste. And in any case since 1975 the genre has lost its way.
Photographs, tours, interviews, American, English, French and Italian reviews. Where does all the material you used come from?
From my collections, contacts in the world, friends .. a long search.
There is also a group insert Prog 'minors' of the period: Germans, English, Australians, Americans, French. How do they relate to the four 'majors'?
I wanted to take a look at the lesser known groups, because many stopped by those who made the most sales. It often happens that equally valid bands, for a variety of reasons, we are not successful. But the whistles, when they are found, remain.
In what sense are these volumes "homemade, genuine", as you define them? How did you work on them?
"Homemade" in the sense for my publishing house. Complete freedom on everything: texts, photos and covers, decision to skip bookstores and Amazon, because they are quality products for a few and I don't want to give money to an external publishing house just for the satisfaction of seeing it 15 days in bookstores. Numbered copies with personal dedication; it would be unthinkable on the market.
So through which channels are they sold?
By mail only. Just contact me on social ... Facebook, Instagram, spread the word ..
Who is the target audience for your books?
A thousand elderly people, my former readers on Pile, Noise, Sound, Outsider, etc ...
Sign up to our newsletter
Sign up to our newsletter