By Lucio Curti -
Voting is underway for the Rockol Awards 2019, which provide for the awarding of prizes both by a specialized jury and by readers to the best Italian album, best international album, best Italian live and best international live. In this last section Phil Collins is candidate. RATE IT.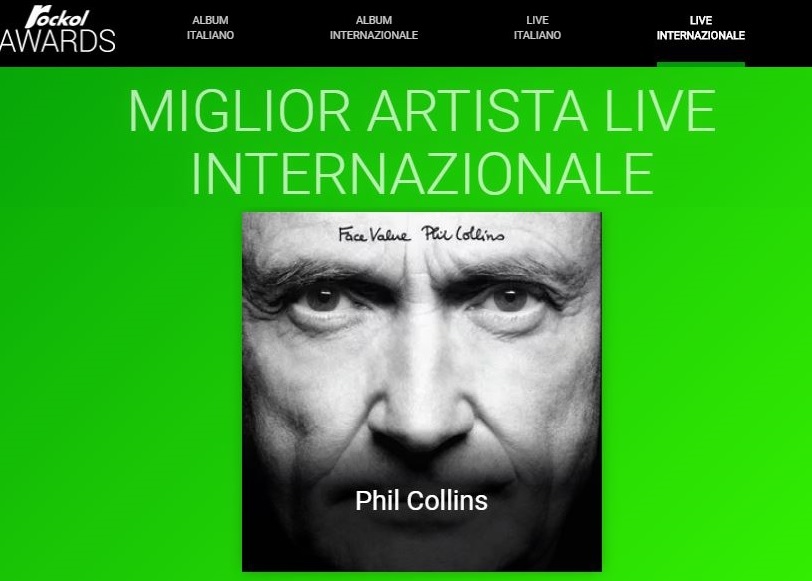 It is possible to vote until 17:00 today, 18/12/2019.
To establish the panel of candidates eligible for voting, Rockol considered new albums and concerts / tours, released or occurred in Italy between 2 December 2018 and 1 December 2019.
During this period, the 60 albums and 60 concerts of the most read artists on Rockol, or of the artists in the database who generated more traffic on the site in the "news" and "reviews" sections for the albums were selected; "concert reviews" and "dates" sections for concerts in the last 12 months.
For the album category only publications with new songs / recordings were considered.
Reissues, special editions of albums originally released outside the period, live records, collections and EPs were not considered.
For the concerts section both tours and single concerts have been considered.
Sign up to our newsletter
Sign up to our newsletter