Mike Rutherford will be part of the stellar cast he will play at The Royal Marsden Cancer Charity charity concert to fight cancer. The charity event will take place on March 3rd in London. here is the TRAILER.

By Old King Cole
Select Language
https://www.facebook.com/mikeandthemechanicsofficial/videos/2542920185931483/
Mike us Eric Clapton, Rick Wakeman of Yes, Nick Mason of Pink Floyd, John Illsley of Dire Straits e Cat Stevens they will be among the rock stars who will perform at the benefit concert Music For The Marsden.
The event, organized by the Royal Marsden Cancer Charity, will take place at O2 Arena in London, Tuesday March 3, with the goal of raising £ 70 million of funds for the new Oak Cancer Center. The Center will bring together over 400 researchers to help accelerate the development of new cancer treatments.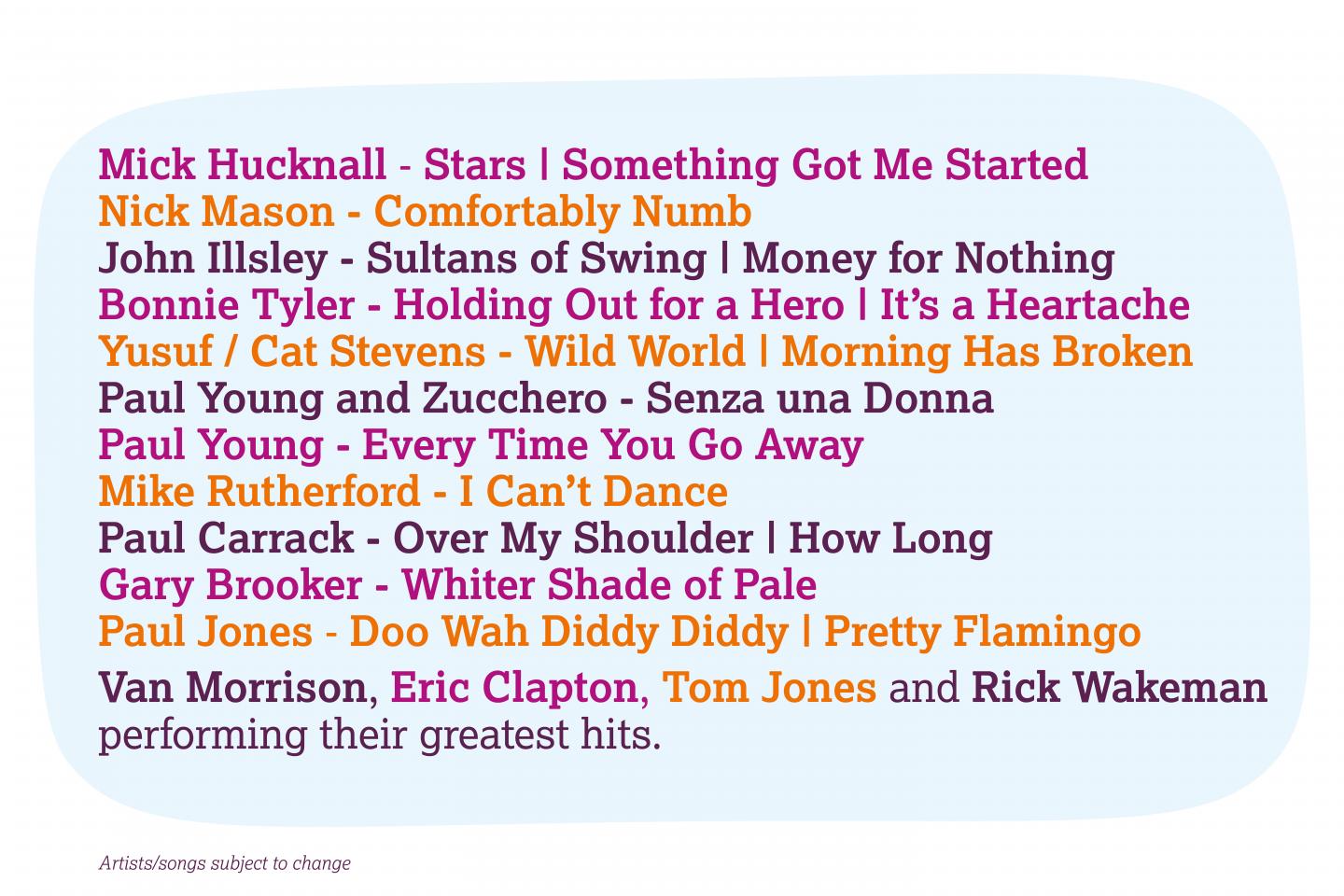 Gary Brooker Procol Harum will be the musical director of the evening, with Ian Paice Deep Purple (drums), Paul Wickens (Keyboards), Andy fairweather low (guitar), Robbie mcintosh (guitar), Dave Bronze (low) e Graham Broad (battery).
To purchase tickets: royalmarsden.org/music-marsden.
Sign up to our newsletter
Sign up to our newsletter