Brand X on tour. Updated dates.
Select Language

English
Italiano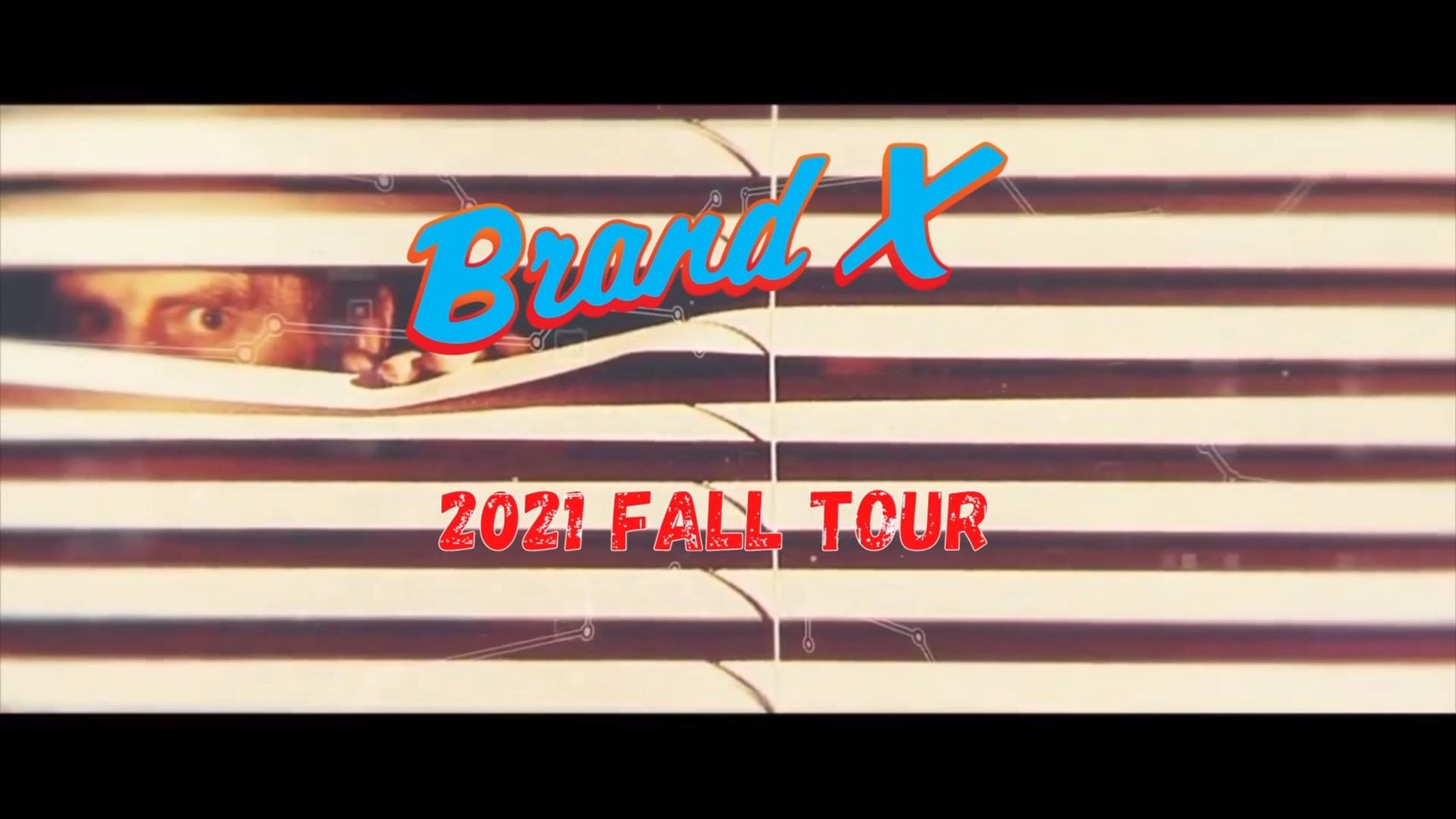 Due to an indisposition from John Goodsall, the following dates have been rescheduled for the future:
30/09: Norwood, MA
10/01: * Lowell, MA: * Jane Getter Premonition & Flight still playing
10/02: Rahway, NJ at ProgStock Festival * (see below for details)
10/05: Northampton, MA
10/06: Brattleboro, VT
10/07: Saratoga Springs, NY
10/08: Woodstock, NY
10/09: Long Island, NY
10/10: Lancaster, PA
10/11: Pittsburgh, PA
PROGSTOCK FESTIVAL 2021: Progstock will be held again on 1-2-3 October in Rahway NJ. They were originally scheduled for Saturday. Here is the new line up for SATURDAY 2 OCTOBER, without Brand X:
12:30 pm: The Tea Club
4:00: Mile Marker Zero
8:00 am: Joe Deninzon & Stratospheerius
w / Special Guest Opening Rachel Flowers
11:30 am: Late Night with MJ12 featuring Percy Jones
~ More information on ProgStock: www.Progstock.com
~ More updates on Brand X: OFFICIAL BRAND X here on Facebook.
FYI: 10/01: "Jane Getter Premonition" (JGP) and the opener "Flight" will play again at the Zorba Music Hall show in Lowell MA on October 1st.
New ticket link: https://zorba-music-hall.ticketleap.com/jane-getter.../
10/09: "Loud The Kids" may still play this event at Barnum Ballroom. Please also check with the band and the Ballroom.
Scott Weinberger: Percussion
Sign up to our newsletter
Sign up to our newsletter