By Lucio Curti -
There are also Phil Collins and Genesis in Prog Italia's "Special 70s Battery", first issue of 2020.
Here is how the director Guido Bellachioma presents it on Facebook's official page:
"The January issue for those who edit a magazine is a bit special ... because it always seems the first, because it gives the sensation of the continuous beginning, because it expresses a little the magic of a magazine that was born thinking to last only a few issues , given the dark times of publishing. Instead, thanks to those who still deeply love music and are not afraid of contamination, the number 21 of Prog Italia will be released on the 28st of this month ... January 2016, 2017, 2018, 2019, 2020.
Despite a fewhe "hoodoo" we are still there and tomorrow we think with joy (staying with the music because the panorama around is really disheartening) ... thanks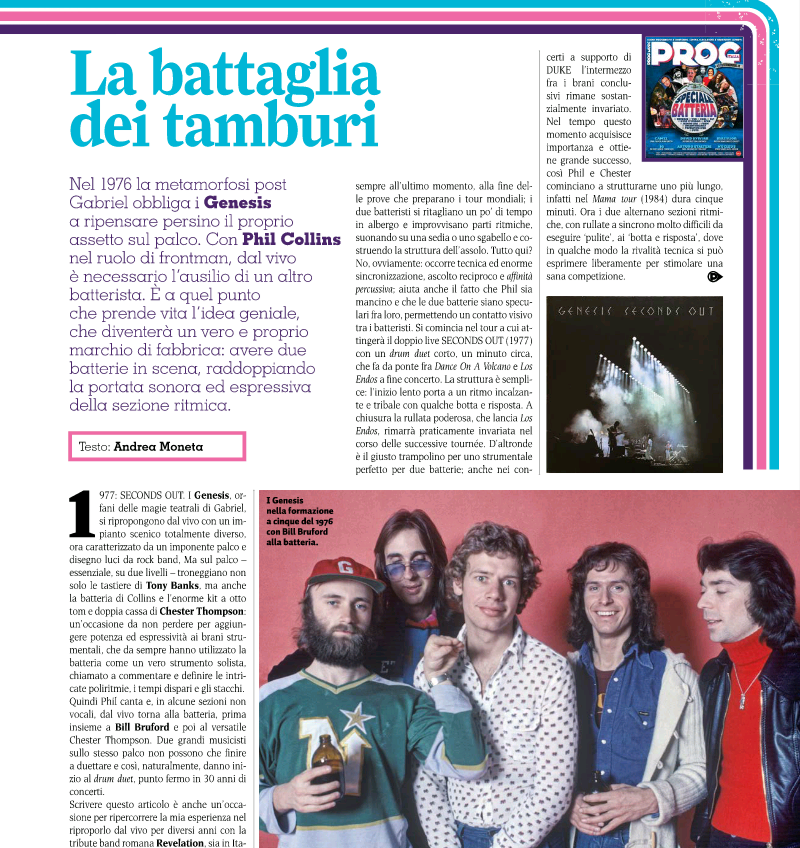 Subscribe to Prog Italia - CLICK HERE
Here is the trailer:

In the summary of number 28: Special battery / 70s - DAVID SYLVIAN - FEAT. ESSERELÀ - NUCLEUS - OFFICINA F.LLI SERAVALLE - ROCCO ZIFARELLI - MASTERS OF THE COMPOSITION: Progressive rock, first part - CAMEL - PETER BAUMANN - IQ - FLYING COLORS - MARILLION - PINK FLOYD / THE LATER YEARS - ARTURO STALTERI - FRUUP - MAN THE SNAPSHOTS OF MY LIFE / Lino Vairetti - BERLIN ZOO - RECOVERED: HISTORICAL ALBUMS "RE-THINKED" / Rare Earth: GET READY (1969) by Giampiero Wallnofer. "

Sign up to our newsletter
Sign up to our newsletter
Listen to Genesis & Co. also on: