The Musical Box: the dates of the Extravahanza II tour in Canada are rescheduled in autumn 2020 and the Lamb Lies Down On Broadway - Europe - Tour scheduled for autumn 2021 in 2020.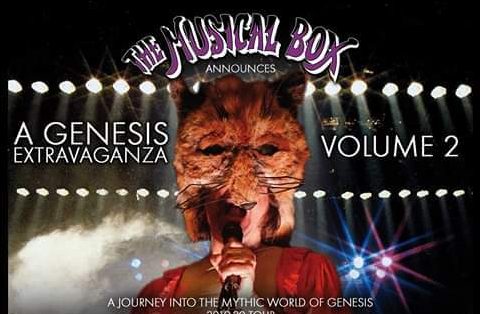 In 2020 The Musical Box will only complete the Extravaganza II Canadian tour. Here are the new dates.
23 Août 2020: Brossard @ L'Étoile Banque Nationale
September 3: Drummondville @ Maison Des Arts Desjardins.
September 9: Chicoutimi @La Saguenéenne
September 10: Gatineau @ La Salle Odyssée
September 15: Oakville On @ Oakville Center for Performing Arts
September 16: Oakville On @ Oakville Center for Performing Arts
September 17: St Catharines On @ First Ontario PAC
The Musical Box write on Facebook:
«These shows will conclude the Canadian stage of Extravaganza Volume 2. We tried to move as many shows as possible, but for many reasons it was not possible.
If you have tickets for a show that does not appear on this list, please contact your local promoter. We know that some of the venues that were unable to schedule the show this fall have taken the options for "2021 The Lamb Lies Down On Broadway".
Unfortunately we don't know the dates yet, but most of them will want to honor this year's tickets. Again the best thing to do is to contact the local promoter. We can't wait to go back to playing for you. Rest assured and spend a beautiful summer. Thank you."
The concert dates of The Musical Box of The Lamb Lies Down On Broadway - Europa - Tour were rescheduled in 2021.
CLICK HERE FOR UPDATES - Please keep your tickets - we look forward to seeing you at the show in a safer environment!
We thank you for your understanding and support and in the meantime, stay safe and healthy.
THE MUSICAL BOX TEAM
"The light dies down on Broadway ..." it is the next, "last" and definitive performance by The Lamb Lies Down on Broadway by The Musical Box.
The Canadian Tribute Band got the exclusive license of Peter Gabriel and Genesis.
Here are the dates 2021:
11-FEB EDINBURGH UK USHER HALL
12-FEB NEWCASTLE UK TYNE THEATER
13-FEB CAMBRIDGE UK CORN EXCHANGE
14-FEB YORK UK BARBICAN
16-FEB MANCHESTER UK BRIDGEWATER HALL
19-FEB BATH UK FORUM
20-FEB CARDIFF UK ST DAVID'S
21-FEB PLYMOUTH UK PAVILION
23-FEB PORTSMOUTH UK GUILDHALL
25-FEB LEICESTER UK DE MONTFORT
26-FEB LONDON UK APOLLO
27-FEB BIRMINGHAM UK SYMPHONY HALL
18-MAR BRUSSELS BEL CIRQUE ROYAL
19-MAR PARIS BETWEEN OLYMPIA
21-SEA BORDEAUX BETWEEN THÉÂTRE FEMINA
MARCH 22 MARSEILLE AMONG THE SILOS
23-MAR LAUSANNE SWI SALLE METROPOLE
Buy tickets: CLICK HERE.
Sign up to access all news and tickets in preview: CLICK HERE.
Check out the previous 2013 version:
The Musical Box Tour
Report an event from a Genesis & Co. Tribute Band - CLICK HERE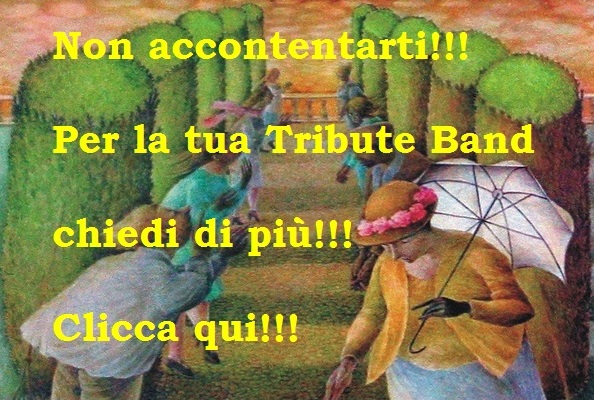 Do you have a Genesis Tribute Band? Ask Horizons Radio for more. Don't settle for simple reporting. CLICK HERE.
Sign up to our newsletter
Sign up to our newsletter
Sign up to our newsletter
Listen to Genesis & Co. also on: