Steve Hackett: arrives, for now only in English, A Genesis In My Bed, the long awaited autobiography of the great guitarist and former member of Genesis.
By Antonio Filippi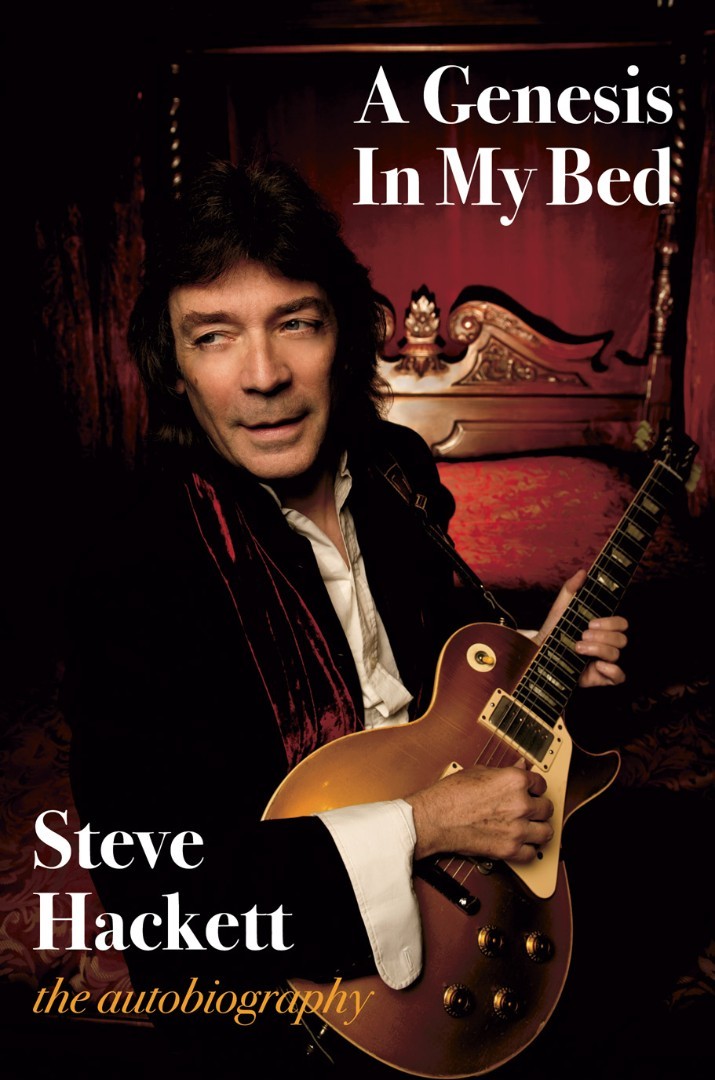 224 cardboard pages plus 8 photo pages. Publication date - 24 July 2020.
Individually numbered and signed copies are available ma aaution: limited edition numbered copies were sold out in 24 hours. Due to the request, Steve kindly agreed to sign all pre-ordered copies from the HackettSongs webstore (these will NOT be numbered) - https://store.hackettsongs.com
As for his music, Steve wrote a very detailed tome, fun and enveloping who traces the graph of his life, but with emphasis on his years with Genesis, from the band's rapid rise to success.
Steve speaks frankly of his first years of life, of the period with Genesis and of his personal relationships with the other four members of the band, with an anecdotes in the daily life of this important rock band.
Naturally A Genesis In My Bed also tells Steve's solo career, since he left Genesis and the many different journeys he took.
With his creative talent and his great lightness, A Genesis In My Bed it is a compelling reading.
A must for Genesis fans, but also for music lovers in general and for avid readers of autobiographies full of heartfelt and emotional stories.
Sign up to our newsletter
Sign up to our newsletter