Here are the Genesis & Co. Tribute Band in concert. All informations.
By Old King Cole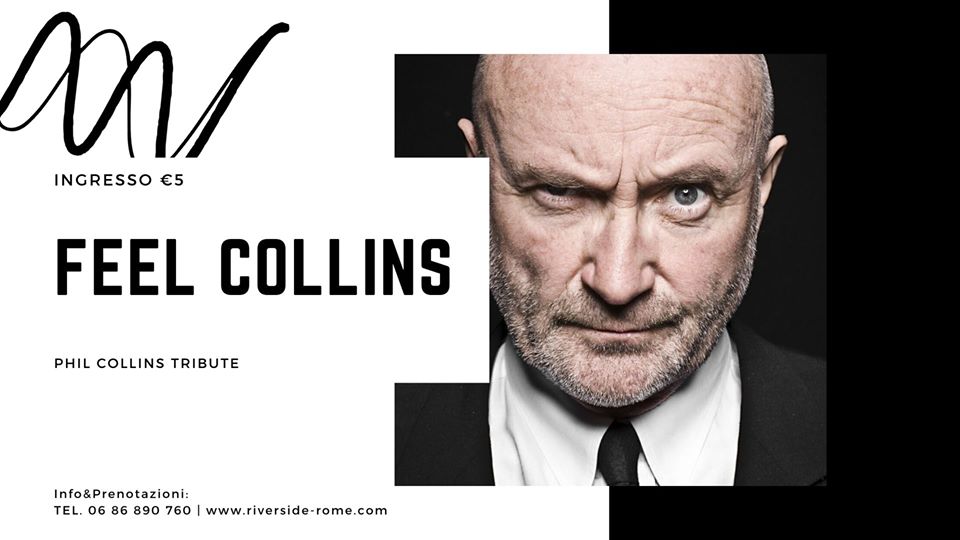 Friday 28 February 2020 at 22:00 -
Riverside Food Sounds Good -
Viale Gottardo 12, Rome -
? Start Live h. 22:00
? Admission € 5
? Info and reservations: 06 86 890 760
www.riverside-rome.com
❗ For table reservations, priority is given to those who have dinner
"The Italian tribute to Phil Collins for the first time on our stage. Nine musicians to play and sing all the hits of the former Genesis leader.
The Roman band "Feel Collins" since 2005 offers the repertoire of the former drummer / singer of Genesis in his solo role, embracing the best of his production.
The complexity and beauty of the arrangements of Phil Collins' repertoire undoubtedly go through the unique work
of the wind section, faithfully reproduced here.
Nine musicians to play and sing all the hits of the former Genesis leader and all in some way related to the figure of Phil Collins:
- Carlo Leproni (keyboards): already in other formations of the "Genesis" area, he is absolutely the "director" of the band, with his proverbial sounds, sequences and vocal parts, which distinguish him
- Pino Vecchioni (drums): impeccable professional, he never made a mystery of being inspired by Collins' drumming, also present in various Genesis-oriented bands
- Carlo Bianchi (bass): the engine of the band, which drags with great confidence
- Fabio Servilio (guitar): refined performer of the rhythms and riffs that characterize Collins' sound, he also emerges strongly in the solo parts
- Roberto D'Amore (voice): always passionate about the whole Genesis / Gabriel / Collins production, he tries to convey at best what the great masters have given us.
There will also be the best known hits of the great artist, such as "In the Air Tonight", "Against All Odds (Take a Look at Me Now)", "One More Night", "Another Day in Paradise" and others. "
LINE-UP
Roberto D'Amore - voice
Carlo Leproni - keyboards and choirs
Pino Vecchioni - drums
Fabio Servilio - guitars and choirs
Carlo Bianchi - bass
Ambrogio Frigerio - trombone
Sergio Vitale - trumpet
Claudio Graziano - trumpet
Carlo Micheli - sax
Click here for information on the event.
The Musical Box Tour
The Watch Tour
Report an event of a Tribute Band By Genesis & Co. - CLICK HERE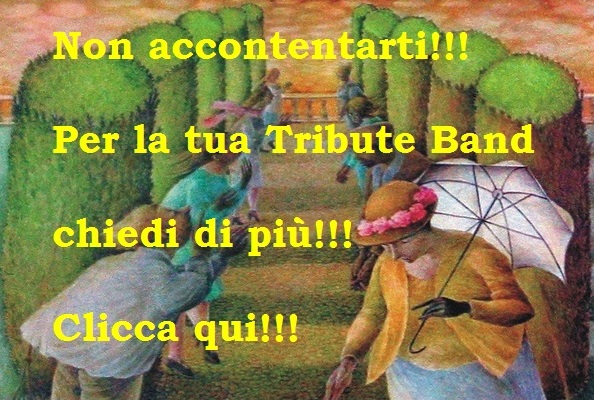 Do you have a Genesis Tribute Band? Ask Horizons Radio for more. Don't settle for simple reporting. CLICK HERE.
Sign up to our newsletter
Sign up to our newsletter
Sign up to our newsletter
Listen to Genesis & Co. also on: