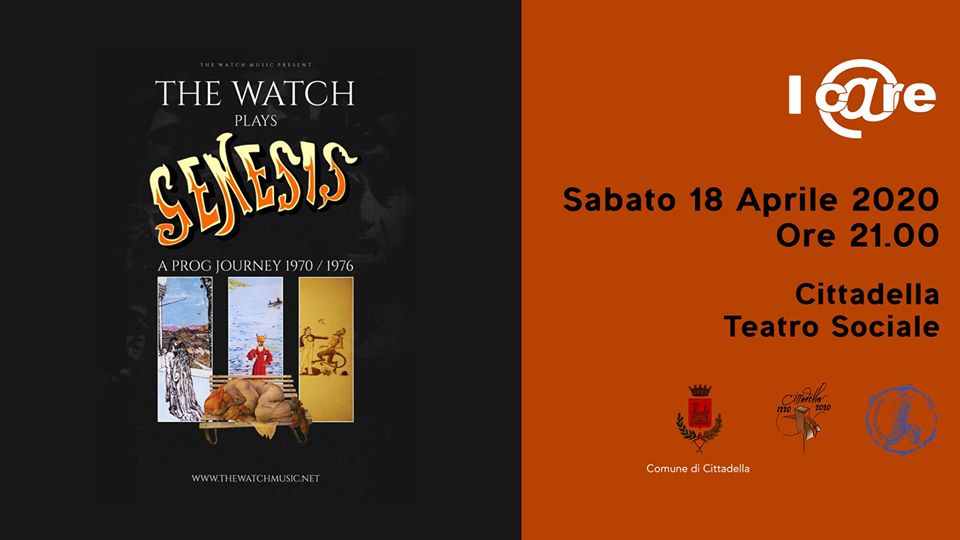 EVENT CANCELED
Saturday 18 April 2020 at 21:00 pm -
Teatro Sociale -
Via Indipendenza 19, Cittadella -
Ticket price 20 euros.
FOR INFO AND RESERVATIONS: 3462161253
200 places available.
The Watch plays Genesis - "A Prog journey 1970/1976"
European tour 2020
Retemaranathà is pleased to present and invite you to the 2020 edition
"IC @ re".
Saturday 18 April at 21:00, in the splendid Social Theater of Cittadella, The Watch will perform.
The unique way in which only "The Watch" can interpret the songs of Genesis, counting among other things on a voice that never like any other band comes close to that of Peter Gabriel, will give the unique possibility of being able to make a journey over time, going back to the 70s.
Click here for more information on the event.