We re-live the great past concerts of Genesis & Co. pending the return of the live after the quarantine of the Covid-19 of The Last Domino? Tour. After the videos, here's the playlist on Spotify.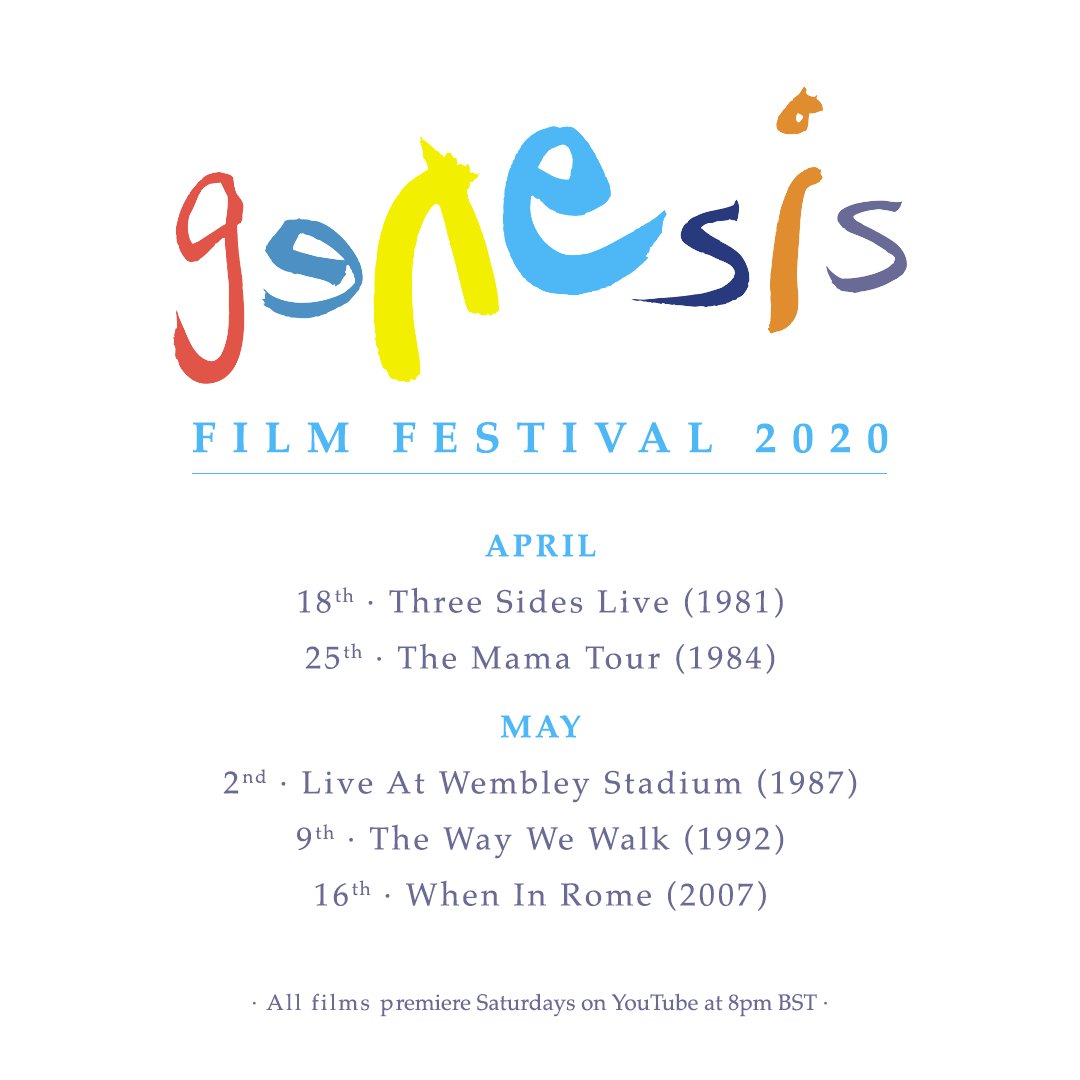 The #GenesisFilmFestival, live video to be enjoyed during isolation, has ended.
The Genesis: Official Spotify playlist is available with "album versions " updated with the songs of 'When In Rome'.
Listen to it here:
Genesis.lnk.to/SpotifyOfficialFA

The concerts:
Sign up to our newsletter
Sign up to our newsletter
Listen to Genesis & Co. also on: