Unforgettable places in the history of Genesis & Co., through audio, video, documents and much more.
By D.B.
In the village of Wotton, in Surrey, it is located the Christmas Cottage, the place that the Macphail family gave free to Genesis for about six months, from October 1969 to early April 1970 and where the material that then made up the album was composed Trespass.
LISTEN HERE TOO THE PODCAST BY HORIZONS RADIO (IN ITALIAN).
The Macphail bought the Christmas Cottage in the early 60s. At the same time, Richard entered the Charterhouse School and there he knew Mike Rutherford, Tony Banks, Peter Gabriel and Anthony Phillips. The name derives from the fact that the family took possession of the house during the Christmas holidays.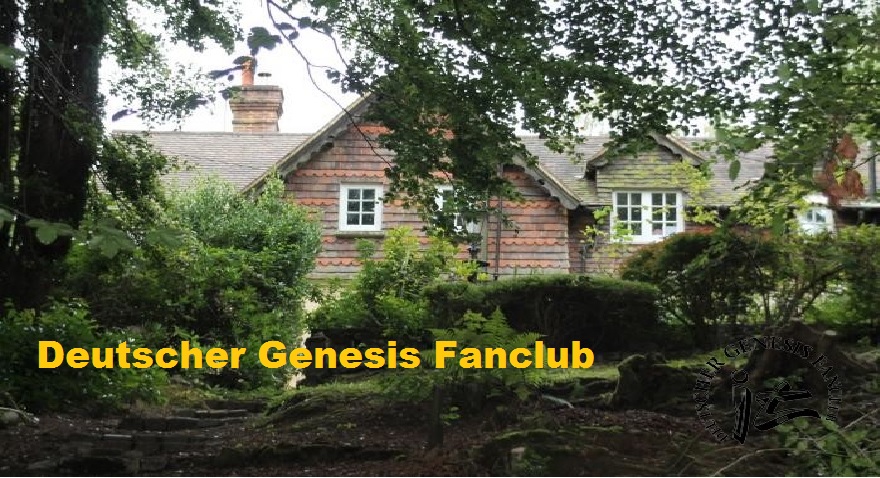 "If we had been to London", Recalls Mike Rutherford in his autobiography The Living Years, «We would always have been around to see other groups play, to make comparisons, to worry about what the others were doing.
Instead we were in a beautiful, incredibly remote part of the country, determined to understand how far we could go musically. This involved a lot long improvisation sessions. "
Genesis, at the time with Phillips on guitar and John Mayhew on drums, are not having a good time. The debut album, From Genesis To Revelation was a flop - FIND OUT MORE. The low number of sales creates discomfort among the members of the group. Remember Richard Macphail in the book My Book Of Genesis:
«They had mixed feelings about the album From Genesis To Revelation: disappointed by the sound, disappointed by the mixing. They considered some songs good, but he didn't like the quality of the recording.
At that point, everything was converging. Mike was about to go to Farnham Tech, Peter to London Film School and Tony to Sussex University, but everyone now knew that education was no longer a priority. In the meantime, three drummers have gone through: Chris Stewart has been replaced by John Silver who has been replaced by John Mayhew, the latter found through an advertisement on Melody Maker. "
The band is in financially desperate conditionseven meals are skipped. But the boys refuse, however, the cash aid provided by families. They do not lose heart: success, they think, would come.
They therefore decided to suspend all other plans for a year, give the music a chance and engage in the development of the band. They need a suitable place to be and live together and Macphail Cottage seems the perfect solution. Continue Richard:
«I can't remember who in the group suggested that what they really needed was a place to live together like Traffic did in a cottage in the countryside.
By chance, while in London, our cottage was burgled. My parents no longer felt comfortable going there; they decided to sell it, but not until the following spring, when the trees were in full bloom and the appearance of the house would have been better.
Of course I thought: "Wait, it's ideal for the group" and I asked my parents what they thought of the idea. My friends need a place to be together, I told him. You won't sell the cottage until next spring. You don't want to go over there anymore. "
So Richard's father lends them the house for free and also a van from the company he works for, for travel (some concerts broke that almost monastic retreat). Remember Anthony Phillips, reported by Daryl Easlea in Without frontiers, Life and music of Peter Gabriel:
«We liked the idea very much. From that strange combo of authors they had
made From Genesis To Revelation, we turned into a kind of hearth of explosions and confrontations. (...)
We never strayed from each other; we never took breaks, we all took it very seriously.

Peter and Mike were under pressure from their women, so sometimes the situation got tense. I think if we had gone to the pub and had a few pints or some laughs it might have been different. We didn't even go for walks, play football or other entertainment. There was nothing but music. "
Again Mike:
«In that cottage we fought like crazy. It was a mix of love and hate with probably some murderous instinct to keep at bay.
Tony, Ant, Pete and I were all incredibly determined to test ourselves musically, to find our own way. But to make matters worse, you were really crushed inside the small cottage.
Rich, now officially our roadie, had to sleep on the living room floor: he couldn't stay in his bedroom because it was occupied by Tony and Pete. There was no furniture except the beds, and it was always dark because we did the tests in the living room with a blanket placed over the window even though we were miles away from everywhere. When you're not great - and we weren't - you tend to turn up the volume to compensate.
There was always someone rushing off upstairs in a rage or coming out slamming the front door and every time we had to get back together. "
Richard:
«It is not surprising that with six young people under one roof, it was a real pressure cooker situation. It was winter, cold and wet, and there have been many times when the atmosphere between Peter and Tony could be cut with the chainsaw. "
Divergences that were not just characters. Mike:
Pete often had difficulty transmitting what was going on in his head, musically. He sat on the piano and tried to play a piece of it and then finally say, "No, no, it should not be done like this. I meant it. "Each of us askedothers an effort of imagination to understand how an idea could evolve starting from how it sounded in ours head, but Pete never managed to make his insights understandable and share them. There was always a lot of er and uhu. "
In the cottage, the way the band works is very serious. They started atten o'clock in the morning (although none of them were early risers) and they ended for dinner around eight. Occasionally they have tried to go further, but they were too tired to get anything good. Richard:
«They spent time composing. All the equipment was set up in the living room and to say they were hardworking is an understatement. They were too disciplined. They got up and had breakfast to start at 10 am (...)
I found it fascinating to attend thethe whole process of song creation. Mike had a sequence of chords, Tony added something and Peter had a rhythm in his head with which he often started a composition (e
it still does today). He was a drummer originally, and today he has numerous rhythmic synthesizers, but in those days he only had a kick drum pedal.
Ant was the musical giant. One thing that people always forget is that he was by far the most developed composer and the others followed him.
The other crucial element was Tony's skill as a keyboardist and arranger. He had a classical approach, (...) he knew a lot about harmony, how a song works, and when someone suggested passages, he thought for a while and with his keyboard he understood how to connect them.
I had the privilege of seeing everything, witnessing the evolution of what would become the Trespass album. "
The isolation is almost total, also compared to the new musical ideas, which were developing in London and in the world. But something leaked. Remember Mike:
"We listened to King Crimson, In the Court of the Crimson King,
ad infinitum, which suggested that we use the mellotron, and Days of Future
Passed by Moody Blues. Ant and I also listened Crosby, Stills & Nash. However, now that I had started composing, I realized that I didn't want to listen to other bands. "
King Crimson in particular influences the band on multiple levels. Remember Peter Gabriel, reported in Daryl Eastlea in Without frontiers, Life and music of Peter Gabriel:
«In the beginning we did things in a hurry, even if we tried to play as we really wanted to play, only that then King Crimson entered the scene and we thought how magnificent they were; they did the same things we wanted to do, but in a better and more grandiose way. (...)
And we thought, "They never do things hastily, why should we do it?"
And in our minds the Crimson took on gigantic and mythological proportions because they were practicing our ideals, our musical ideals, and doing it their way. "
But the Genesis didn't just work. From time to time Mike would run away from the cottage on a motorbike to visit his fiancée in Brighton, where he lived. Often in nights rainy and windy in winter.
Peter was already engaged to Jill and sometimes disappeared to visit her, causing some resentment.
Ant also had a girlfriend, a Ballet Rambert dancer, but she had left him the previous summer. Since then, in that period, he has dedicated himself to music. Richard again:
«It was a very intense moment, not least because Peter was worried that his girlfriend Jill would leave him for someone else. She was outgoing, very attractive, the type who doesn't stay at home and get depressed while her man isn't there. Peter wasn't the only one interested in her. Jill didn't have to worry about Peter because we were isolated in the cottage. We didn't even go to the club at the end of the street.
Genesis would never have been the typical rock'n'rollers who go out to drink some beer. We didn't even drink alcohol in the cottage. John and Mike enjoyed a reed in the evening, maybe Ant, but not Peter or Tony. "
Richard Macphail recalls that perhaps some songs were already sketched out, when Genesis arrived at Christmas Cottage, others were perfected later, but Stagnation, Dusk and The Knife were certainly born there.
Not only. A tape with compound material at Christmas Cottage was heard by former Yardbird Paul Samwell-Smith, who in turn reported the group to the BBC in January 1970 for a show dedicated to British painter Michael Jackson. The four tracks, as it is known, Provocation, Frustration, Manipulation and Resignation, also called Jackson Tapes, they were a taste of their new direction. And three of these songs would later return to some of their best known works. FIND OUT MORE.
E The Geese And The Ghost by Anthony Phillips contains a selection of material that he and Mike Rutherford wrote together in the cottage.
Mike Rutherford admits that the cottage was like a cocoon and when it was time to leave that house for some concerts and record Trespass, it was exciting but scary.
Over the years the cottage has undergone some changes. Richard:
«The cottage has been substantially modified from those days, extends to the ground floor, sits there, hidden from the road, but more accessible and with a parking lot right next to the back door. »
The entrance is in fact now in the ancient back of the house, access is much easier than when the Genesis had to carry tools by hand and all the equipment from the parking lot down the hill to the cottage in the rain and wet leaves on the slippery ground.
And even if there are no traces of the passage of the Genesis, the current owners collect the articles in which the original band members make mention of the Christmas Cottage.
Collectible trespass: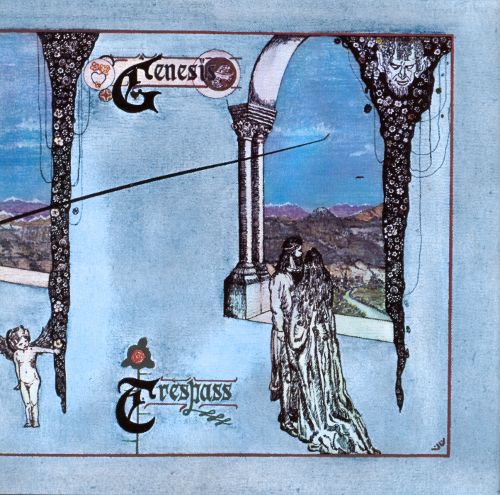 Sign up to our newsletter
Sign up to our newsletter
Listen to Genesis & Co. also on: