Unforgettable stories and memories.
We receive and gladly publish the memory of Nanni Iguera, who recalls that magical night of over forty-seven years ago.
I was, as they say, an eighteen year old young man with high hopes that he would was preparing to face the last school year, that of high school.
But this mattered very little that evening: there were still forty days left before school, we were in midsummer and Genoa lived the happy season of concerts.
In the previous twelve months I had I was able to see COLOSSEUM and EMERSON, LAKE & PALMER "live" at the Palasport. At the theatre Alcione I had already seen AUDIENCE, RENAISSANCE, SOFT MACHINE, VAN DER GRAAF, AMAZING BLONDEL, COVENANT: a real treat !!
At the time I lived about a kilometer from the Alcione Theater, a stretch that I had walked along the Bisagno river with two friends in a semi-deserted city.
But at about 21 pm in Via Canevari here is a large group of kids queuing to enter with their ticket in hand; GENESIS on the bill (JUMBO and OSANNA opener).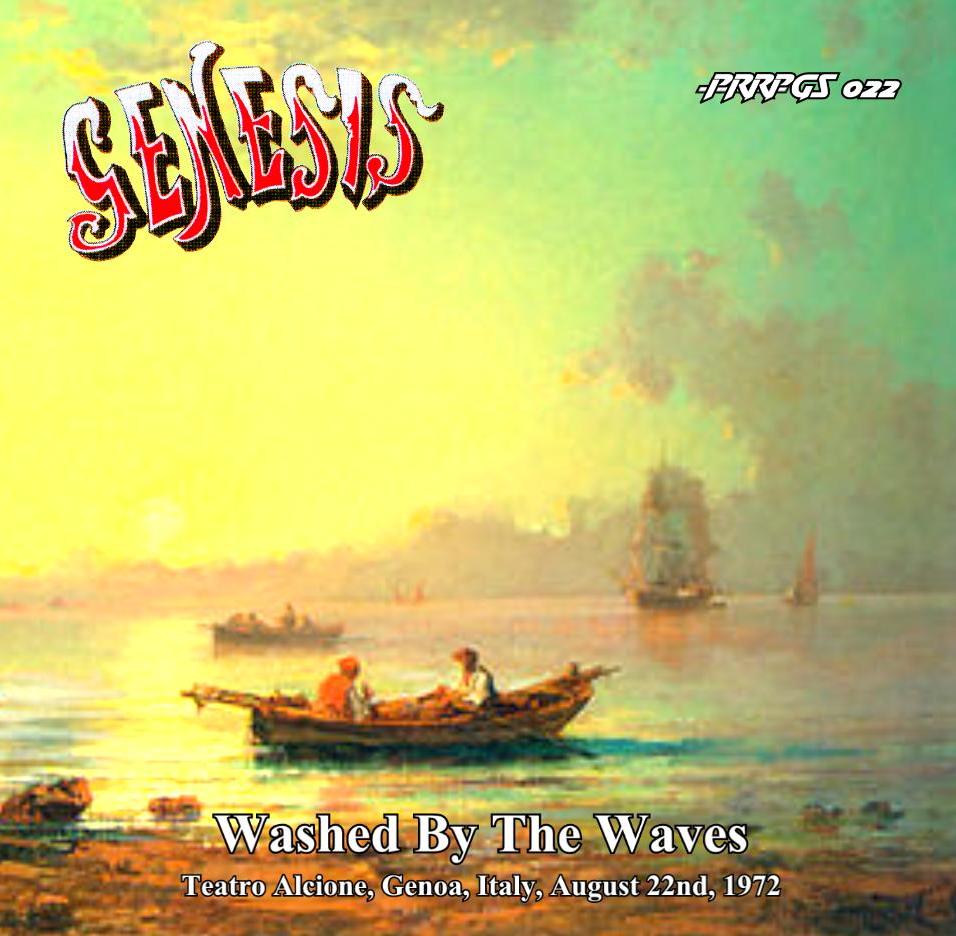 I remember that i GENESIS were supported by the most popular musical periodical of the time (CIAO 2001) and theirs NURSERY CRIME disc, with the beautiful gatefold cover and the designs of Paul Whitehead, it had represented a breath of fresh air compared to the period music scene and hard or heavy groups such as LED ZEPPELIN, DEEP PURPLE, BLACK SABBATH.
I had purchased NURSERY CRIME just released, at the end of 1971 and now I knew the pieces well; for against I did not know TRESPASS and I was unaware of the existence of the very first record.
Anyway here we are inside the Alcione Theater crammed like sardines, with at least a thousand people.
We are centrally located in the 4th row. The concert starts at around 21.30 pm. I remember very little of the first group, who sustained a short set of about half an hour; regarding OSANNA remember that they also made a short set consisting of pieces from their first LP "L'UOMO", which I purchased and appreciated only many years later.
Finally well past the hours 22 here are the GENESIS. I remember a set of about an hour with PETER GABRIEL few central frontman meters in front of me: a charismatic presence, a great interpretative capacity of the pieces voice and flute, an unusual gesture for the time.
On the right at the TONY BANKS keyboards. on the background to drums and choirs PHIL COLLINS. On the left seated respectively MIKE RUTHERFORD and STEVE HACKETT.
I remember well that the exuberance and theatricality of GABRIEL the concentrated immobility of the other four acted as a counterpoint: a true bricklayer in scene assisted by four wingmen.
About music using the bootleg "ALONE WITHIN a STORM" I could remember who performed four pieces from NURSERY CRIME (I remembered my favorites: THE MUSICAL BOX, THE RETURN OF THE GIANT HOGWEED, THE FOUNTAIN OF SALMACIS while I didn't remember the execution of SEVEN STONES).
I also learned that four played pieces that I didn't know at the time: WATCHER OF THE SKIES, CAN UTILITY AND THE
COASTLINERS taken from FOXTROT, a record that was in production and would be released in October 1972, TWLIGHT ALEHOUSE never published on vinyl and therefore, in closing THE KNIFE taken from TRESPASS.
The only curiosity concerns the fact that I seem to remember enough
also clearly GET'EM OUT BY FRIDAY but the CD support denies me.
I don't want to express judgments of a technical or artistic nature on the group: they were simply i GENESIS featuring PETER GABRIEL with their strengths and weaknesses and that's enough.
We leave the criticism of critics; history has already given its judgment. GENESIS are now part of history of music and I'm not just a side note.
Of course a great audience success and thunderous applause while PHIL COLLINS with a head towel came out to take the battery apart, which was unthinkable today.
What can I add? This concert reinforces my belief that PETER GABRIEL were the true strength of the GENESIS. His exit from the group remains one of the most mysteries unexplained in the history of rock and I think that GENESIS and GABRIEL himself artistically have been severely penalized by the breakout of the singer.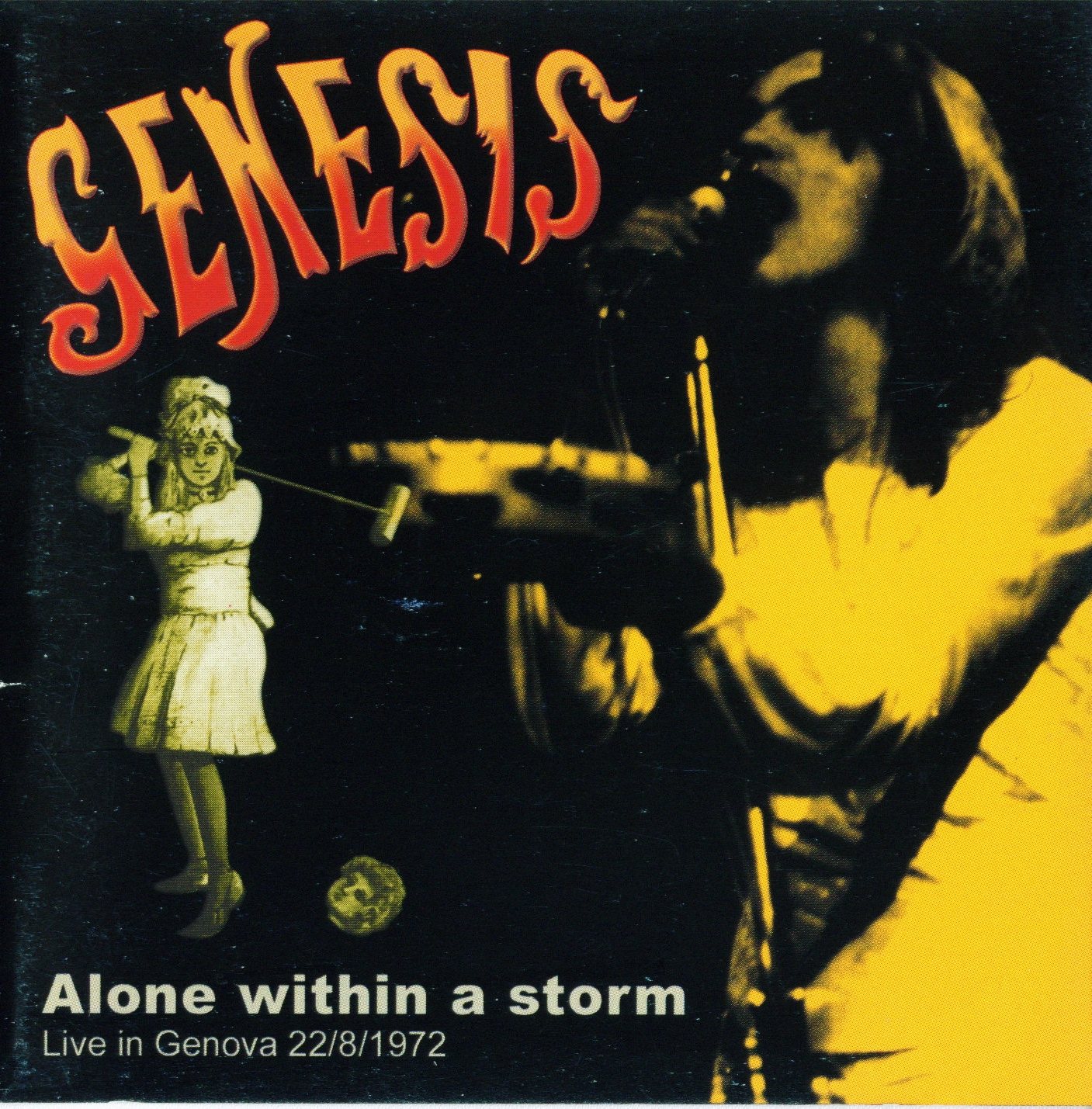 However, another concert had gone on file: in the autumn INCREDIBLE would arrive STRING BAND, GENTLE GIANT, AREA and then NUCLEUS, PERIGEO, JOHN MAYALL, for a golden musical season that seemed to never end and unfortunately ended instead.
The magic moment dissolved in 1975. My musical interests shifted to the blues, to the jazz and therefore on free jazz to the great disappointment of my neighbors who, on my day transfer to Sant'Olcese in 1980 ironically asked me for confirmation: sorry Nanni, yours you bring free jazz records with you, don't you?
The old Alcione Theater, which had now become a center of cultural aggregation and musical for the city, it returned to being a second vision cinema and later also hosted low lineage events on which it is better to fly.
However, the memory of that beautiful remains era, happy and carefree, where it seemed that music could affect a woman's costumes society and perhaps in part, who knows, did it.
However 48 years later we are still here; we listen to the infinite reprints with avalanches of bonus tracks, let's rediscover the old vinyls and enthusiasm for great music, including Genesis of course, luckily it remains intact.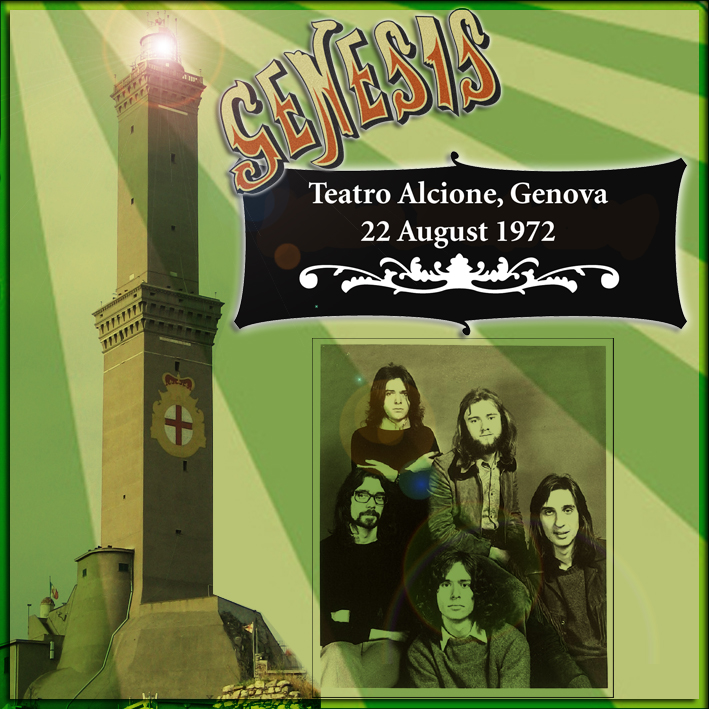 Sign up to our newsletter
Sign up to our newsletter
Listen to Genesis & Co. also on: