The second Music for Meals Sessions was held on Thursday 7 May with Mike Rutherford.
By Old King Cole
Select Language

English
Italiano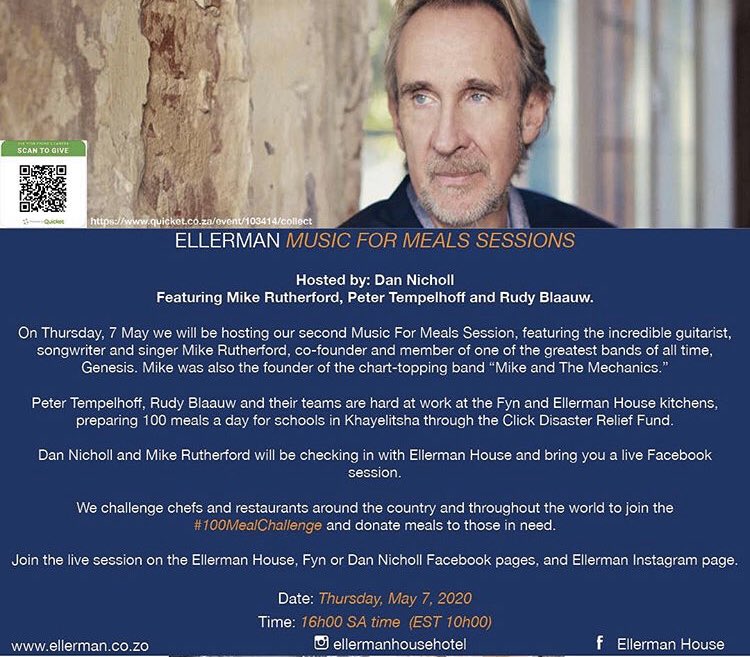 Right now Mike is helping with a project: Provide meals to the Khayelitsha community from the kitchens of Ellerman House and the Fyn Restaurant.
Rutherford performed live.
To help: https://bit.ly/2y39g1A.
Sign up to our newsletter
Sign up to our newsletter