Peter Gabriel attended the WITNESS Un-Gala virtual live event: a celebration of human and community rights.
By Old King Cole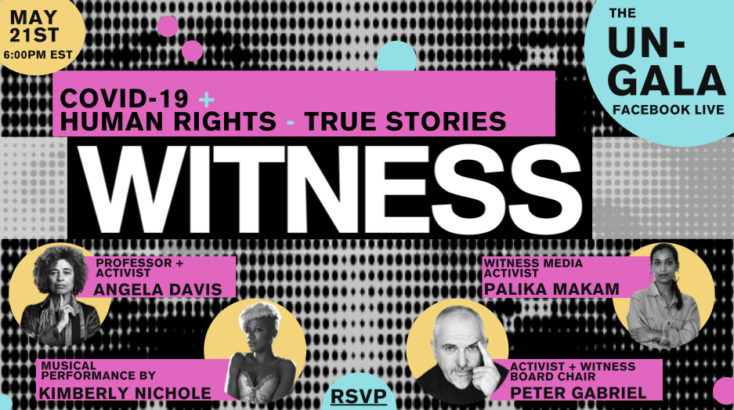 Special presence of Peter Gabriel and musical performance of Rock 'n' Blues Ballerina, Kimberly Nichole.
WATCH THE VIDEO OF THE EVENING (PETER GABRIEL IS ABOUT 10 MINUTES):
https://www.facebook.com/WITNESS/videos/1409331095916875/
Across the world, WITNESS provides training, tools and guidance to human rights defenders, using video and technology to protect the voices, dignity, rights and future of the most vulnerable communities.
And it supports major tech companies to support the defense of human rights.
donating to WITNESS, promote the courage and ability of human rights defenders.

WITNESS launched theCOVID-19 response hub to support frontline activists in telling stories about the impact of the pandemic.
For more information - CLICK HERE
Facebook Live
Sign up to our newsletter
Sign up to our newsletter
Listen to Genesis & Co. also on: