Nick D'Virgilio, one of the drummers of Genesis' Calling All Stations and the last two albums of Steve Hackett, has released a new solo album.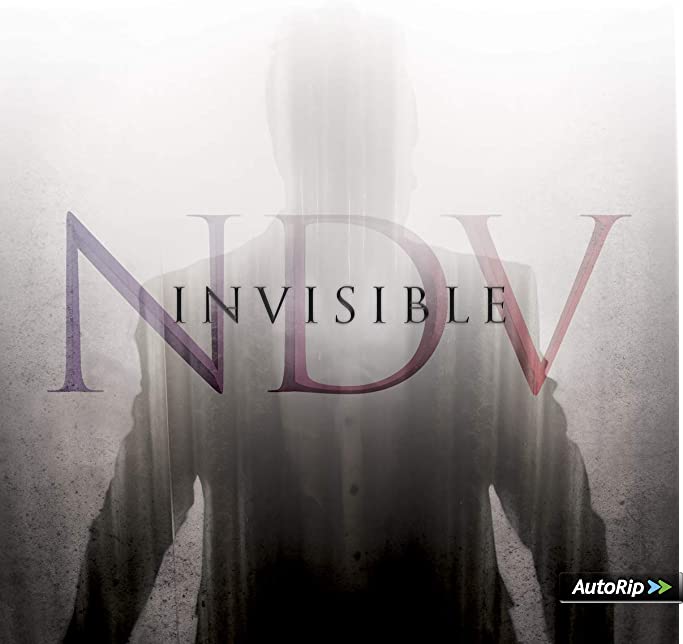 With the name NDV, the American drummer has released a new album entitled "Invisible" on the English Electric label.
Buy it here:
It's a concept album in which many participate guest star, including two bassists from the Genesis galaxy like Tony Levin and Jonas Reingold.
Listen to the single "I Know The Way":
This song is the central piece of the disc. The choir melody is a recurring theme throughout the album:
Drums, loops, vocals: Nick D 'Virgilio
Bass: Jonas Reingold
Guitars: Randy McStine
Piano and Synthesizers: Jordan Rudess
Background Vocals: Nick D 'Virgilio, Kat Bower, Beth Cohen, Nathan Heironimus, Sophia D' Virgilio
Brass / Strings: Orchestra at Abbey Road Studios
So NDV tells about the birth of the disc in his website:
«The idea of ​​this story came to me for the first time when I started concerts with the show Totem del Cirque Du Soleil.
It would have been the first time in my musical career that I would have been listened to but not seen. I had never played in "Broadway" style shows where I was in the "hole" with the rest of the band. I am and have always been a rocker. Strong and proud on stage with the band. But for Totem I played the drums and sang from a stand behind the stage.
The music for the Cirque shows serves to support the incredible artists who literally stake their lives in the name of entertainment for up to 10 shows a week.
In the end it was a very special moment not only for me, but also for my family. I didn't have to play just the drums, but also the guitar and then sing a song right in the center of the stage, in addition to some other small parts. I also became the band leader's assistant, which meant that I was conducting a couple of shows a week.
During my spare time, I was writing music and after a while I started piling up a bunch of riffs, melodies, song ideas and more. The word "invisible" kept coming to mind. It made me think of people who really do hard work in the world. Or that they don't have a job at all. The outliers. The ones we all take for granted. Those we will never know, but if they weren't there, our lives would hardly be the same anymore.
It was at that point that I realized I wanted to write a concept album. Something I had never done before. I had the idea and I knew it was a concept that I wanted to explore. I studied, asked questions, looked, listened and learned the best I could. Although this story is fiction, I have drawn on some of my personal experiences and have disseminated them everywhere.
The main thing this record has done for me is to reaffirm my strong belief that we are all here for something. Be it small or large. Whether everyone knows your name or not. We all have a purpose. Find your."
D'Virgilio played with i genesis, in the album "Calling All Stations" (in "Alien Afternoon" (first part), "If That's What You Need", "Uncertain Weather", and "Small Talk" on percussion) ...
And he also played drums on albums "The Night Siren"(in the song"Martian Sea") is "At The Edge of Light"(in"Those Golden Wings") by Steve Hackett.
NDV's solo debut album, "Karma" (2001), came out while he's busy with the titans of American progressive rock Spock's Beard, with whom he started as a drummer in the early 90s, before taking on other roles as a solo singer and frontman live in 2002 for four studio albums before his departure in 2011.
He performed with i Tears For Fears, with whom he has been touring for over a decade, edto 2007 he is also drummer of the British band Big Big Train.
Sign up to our newsletter
Sign up to our newsletter
Listen to Genesis & Co. also on: