Steve Hackett: the acoustic album "Under A Mediterranean Sky" told by the author through social media.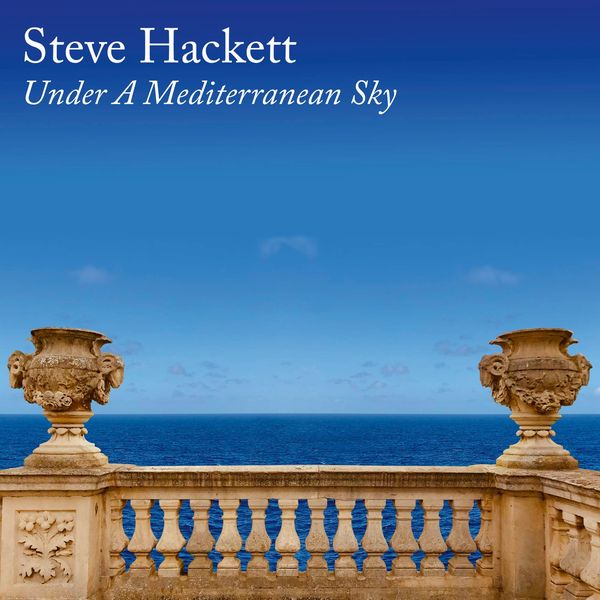 You can buy the album here, in the different versions:
Here is the story of the song "Joie De Vivre":
Here Steve on "Adriatic Blue":
Steve talked about the song "The Dervish and the Djin". Here is the video:
And here is the story of the song "The Memory Of Myth":
Steve commented on the single "Sirocco":
The official video of "Sirocco" was released on January 8th.
There he is:
With this post of 4 January 2021 Steve has announced a new blog to tell the travels and places that inspired the album:
Steve's new blog: Under A Mediterranean Sky: Journeys Of Inspiration - Part One

"This is the first of three blogs, ...

Published by Steve Hackett su Monday January 4 2021
On December 29, he recounted new details about the album in a podcast. Here is the post on Facebook:
Here is the second single, "Mdina". Hear it here:
Download it here:
Here Steve talks about the song:
So Steve commented on the release of the single, on December 18:
In this video Steve gives the first information about "Under A Mediterranean Sky":
Here Steve gives more details, in an interview released on December 10:
And here is "Andalusian Heart", the first song and first video from the album.
Guard:
Download it here:
Steve posted on his blog a reflection on his new album "Under A Mediterranean Sky" defining it very personal.
"There is no rock 'n' roll, there is no voice and there is no electric guitar - says Steve -. But my classical guitar is flanked by many other acoustic instruments and orchestral sounds, on an imaginary journey through the many regions that surround that vast area of ​​sea and sky, with its enchanted mysteries, warmth and romanticism. "
Hackett shared some of the writing with his wife Jo, in regards to the lyrics. Roger King orchestrated and blended all the sounds.
"I am thrilled with the ensemble of fantastic musicians - continues Steve -. Franck Avril on oboe, Christine Townsend on violin and viola and my brother John on flute add color to the orchestral arrangements, while with Arsen Petrosyan al duduk and Malik Mansurov al tar, together with my chirango and Arabic lute, we venture into the heart of the Middle East. The always versatile Rob Townsend on flute and soprano sax moves astride different musical dimensions like the Colossus of Rhodes. "
To see the photos of the protagonists of the album CLICK HERE.
With this Facebook post on November 4th, Steve announced the title, cover and details of the new album "Under A Mediterranean Sky", out on January 22, 2021.
On September 9, Steve posted this post on Facebook:
On August 21, Hackett had published a post, "Stoking the Flames", on his website which also takes stock of the work. Steve says:
"On weekdays I keep recording with Roger and those creative fires are burning alive… Many other musicians who have sent their contributions from a distance are also involved. It won't be long before I announce my next passionate project, so check out this space! "
On June 26, Steve recalled with this post on Facebook that the works are proceeding quickly and that the album is at an advanced level.
The 23 June Steve released this video, in which he mentions the different "cut" of the album, compared to the previous ones, and offers a small preview of the recordings with orchestral sounds.
And here's what he posted on June 11th. In the story on lockdown in blog of his site, anticipates the return to recordings with faithful Roger King.
«I also used this time to prepare a new album, in view of an acoustic project that involved orchestral sounds and unusual instruments that I had never used before with this type of album», writes Steve in his blog.
And goes on: "As soon as it was possible, Roger and I got together to start recording. We are already halfway there and we are starting to reach the musicians, who can be involved from a distance. It is a challenge, but an exciting project that is already exploding in life. Even if you are physically stuck in one place, music can pull you out and take you on that sonic magic carpet to any place you want to dream .... I think it's important to have things to aim for and to expect at times like these. "
Steve Hackett's latest on Horizons Genesis:
Sign up to our newsletter
Sign up to our newsletter