Between August, September, October and November 2020, four Peter Gabriel classical concerts have been released on vinyl by Real World. Three of them for the first time.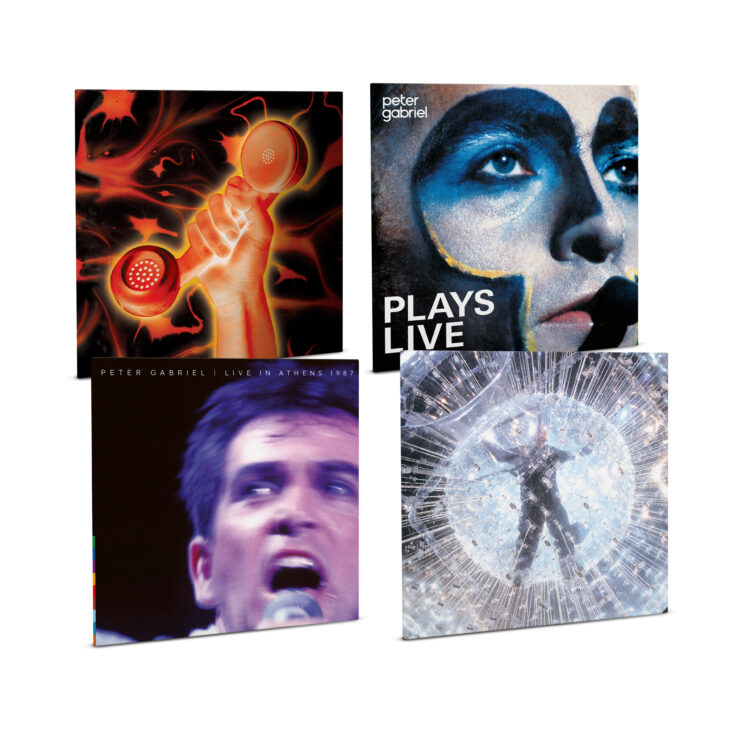 A period of twenty years of live performances on four albums and over forty different songs.
The release schedule is designed to help the independent music retail sector as stores begin to reopen.
All albums are available for pre-order.
| | | | |
| --- | --- | --- | --- |
| Live Plays | Live in Athens 1987 | Secret World Live | Growing Up Live |
| August 28th | 16 October | 6th November | 27th November |
| 2LP | 2LP | 2LP | 3LP |
All albums have been remastered and equipped with a high resolution audio download code.
The series began with Plays Live, Peter Gabriel's first live album from 1983, re-released on 2LP on August 28.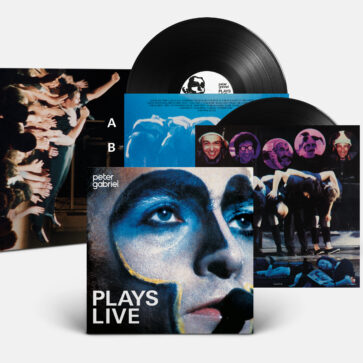 An interview with Peter Walsh in charge of mixing and co-producer of Plays Live and Secret World Live has been published on Peter's website.
On October 16, the tour that supported the release of Peter Gabriel's fifth solo album, "So", moved on., with the release of Live in Athens on 25 September 1987, for the first time on vinyl.
In this video, sound engineer Ben Findlay discusses the process of restoring and mixing the audio for Peter's Athens ...

Published by Peter Gabriel su Thursday October 15 2020
On November 2, 2020 Peter posted on YouTube this video. Look:
On October 20, 2020 Peter posted on YouTube this video. Look:
All projects third release, on November 6, we find ourselves immersed in the show of the Secret World Live tour. This is the first time on vinyl for "Secret World Live", presented as a 2LP set.
Buy it here: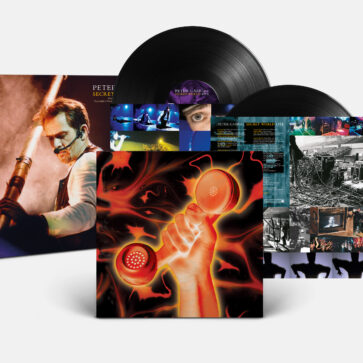 Click on the image below and read the interview with Robert Lepage, Peter's collaborator in concept e design of the tour:
"The Secret World tour was focused on communication and relationships - the 'phone was a perfect symbol. Robert Lepage had the idea of ​​expanding on the telephone image using the iconic red telephone box, with a cable that extended from the square proscenium stage full length to the center of the circular stage in the audience, for the song Come Talk to Me. " - pg
The third in this autumn's series of live LP releases, Secret Word Live, is released today.
https://smarturl.it/PGsecretworldlive

Published by Peter Gabriel on Friday 6 November 2020
The latest release in this series is Growing Up Live, on November 27th. Played on video, it's the first time on vinyl for "Growing Up Live", presented as a 3LP gatefold cover set, designed by Marc Bessant.
Buy it here: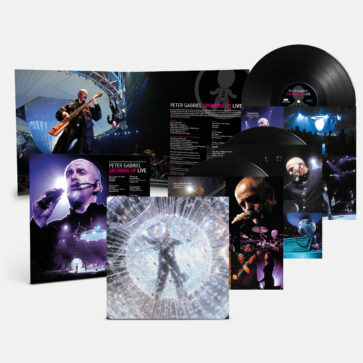 Sign up to our newsletter
Sign up to our newsletter