All forms of love for Genesis & Co.: paintings, drawings, photomontages, images, music, all kind of tribute *
"I've been a Genesis fan ever since I was a teenager (ca. 1986) and am finally getting around to recording some Genesis covers. Here's one of them. Enjoy! "
Twitter: www.twitter.com/jonrossmusician
Instagram: www.instagram.com/jonrossmusician
See all the colors of Harlequin's passion - CLICK HERE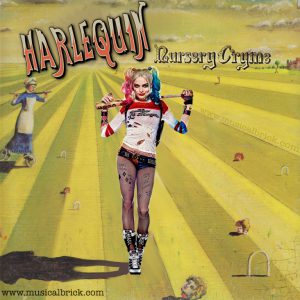 You can also report yours Harlequin to the mail from Horizons Radio CLICK HERE.
* Material published for the record and with the signature of the author. In case of different will of the author himself, please report it to mail from Horizons Radio CLICK HERE. Thank you.
Sign up to our newsletter
Sign up to our newsletter
Listen to Genesis & Co. also on: