Unforgettable stories and memories, through audio, video, documents and much more.
By D.B.
On August 8, 1970, a phone call extends the life of the Genesis, who, after the farewell of Anthony Phillips, seem already close to the end. Here is the story of those summer days.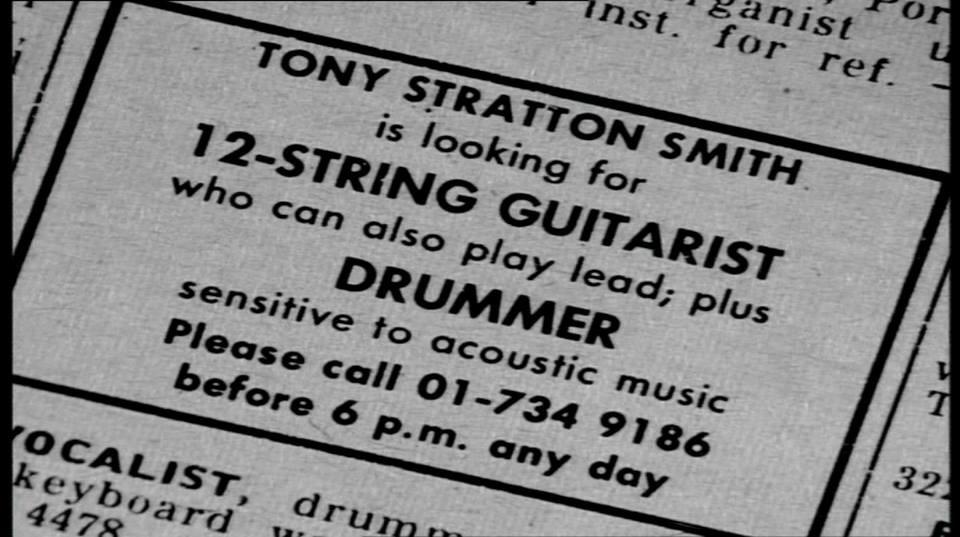 By DB
The phone rings at 453 on Hanworth Road, Hounslow neighborhood, the western suburb of London. A voice says, "Hello Phil? I'm Peter Gabriel. That of Genesis. The place is yours, if you want it ».
It is August 8, 1970. In the previous days, Phil Collins had an "audition" with Genesis. The band was very close to breaking up and is still in a very unstable equilibrium. The creative symmetry is gone, since Anthony Phillips left his fellow adventurers. Previously, Genesis had two pairs of writers, Mike Rutherford and Ant on one side, Tony Banks and Peter Gabriel on the other. But above all they were friends. Now one of them leaves.
Because on July 18th at Sussex Hall in Haywards Heath, Anthony Phillips took the stage for the last concert with the group he is the founder of. Watch and listen to the memories of that date in the SPECIAL OF HORIZONS RADIO.
The stage phobia turned out to be much more than just fear, it's terror. Ant is very thin and appears destroyed, but the band does not have the time to notice what is happening in the soul of his friend. It is a time when things seem to move. They just registered Trespass (will be released in the fall) and I'm on tour in England.
The music that Ant loves so much is becoming the cause of unhappiness. Rutherford is the first to know his intentions. Just before a previous concert, they went away and the revelation arrived like a cold shower. Rutherford knows that his friend is afraid of the stage, but there was no time to deepen the speech and Phillips has no longer mentioned his phobia.
Genesis played in front of 18 people on July 25th at Haywards Heath. The journey home Mike and Peter do it in Gabriel's new car, one Hillman Imp. Together they take the situation into consideration. Anthony seems irreplaceable, the Genesis appear as indivisible, the urge to quit is about to take over.
Yet during that trip something different matures, the idea of ​​being able to do it even without a friend. Must go on.
And so the Genesis take advantage of it to operate a small revolution. With Anthony the umpteenth drummer is also released from the band: John Mayhew.
That's why the three left are grappling with the hearings, that summer of 1970. It is urgent to find a new drummer, but you are also looking for a guitarist, obviously, even if at the moment the parts of Phillips are entrusted to the piano Hohner and fuzzbox by Tony, with Rutherford on guitar and pedal bass. In the post-Ant the Genesis are in fact making several dates in quartet, also important, like this one, at Marquee Club from London:

The atmosphere is therefore very tense. At stake is survival and it may not be easy to find someone up to expectations.
To the announcement on Melody Maker Phil Collins replies among others.
Phil has just been to Abbey Road to record With gas in the song All Things Must Pass by George Harrison, even if in the credits there is not his name and in the recording his percussions are not noticed at all. LISTEN:
And his current group, Flaming Youth, falters. The album Ark 2 did not give the expected sales results. Collins desperately needs to work.
He buys all the music magazines every Thursday, and the announcement "Tony Stratton-Smith is looking for twelve-string guitarist and drummer sensitive to acoustic music" attracts his attention. Phil doesn't know much the Genesis, but often sees them in the commercials of the concerts in the newspapers. A good sign - he thinks - means that they make many.
instead Collins has already known Strat since the days of the gods Freehold, a band in which he played for a short time. THE Freehold they lived in a hotel on Russell Square in Bloomsbury. That hotel is also where Phil first met Tony Stratton-Smith. They become friends, they like each other, according to him. So he thinks he can have a fast track, a good word, to get into Genesis, without going through the auditions. Track Stratton-Smith al Marquee Club. It offers you a drink and talks to him about the announcement.
«No, no, no, my boy, - Strat replies - they are demanding types. You have to call them back. You have to go audition. "
Also to be strong, Phil invites his friend Ronnie Caryl, also looking for an escape from the Flaming Youth and aspiring to the role that was Ant. The appointment is at the home of Peter's parents in Chobham, Surrey, the following week. A middle-aged lady opens the door. It's Ms. Gabriel.
«Come in, come in. - he says - You are a little early. Take a swim while you wait. "
Even the swimming pool! - Phil thinks - Things in his life are just getting better. If only he had thought of bringing his bathing suit. However he decides to take a dip. Over the past two years he has learned to seize any opportunity. Who knows - he wonders - if they'll ever offer him a dip in a private heated pool again. She takes off her jeans and is left with only her briefs, then dives. It is a first class luxury that he is not at all used to.
While splashing around in the pool, Phil hears the rehearsals of his two rival drummers. The standard is acceptable and by listening to them he understands who he has to contend with for the place. But meanwhile, continue enjoying the pool, to calm your nerves. Then it's his turn. Peter arrives, holding the unedited anchor in his hand Trespass.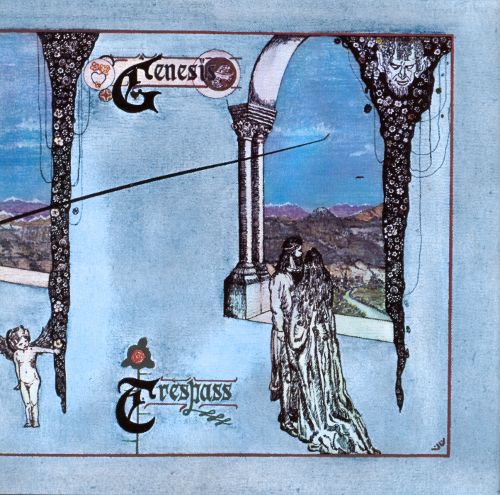 It makes him feel three pieces: Stagnation, Looking for Someone, The Knife. But when he sits on drums, Collins has already memorized the part that they are using in the auditions and shows a security that affects everyone. And at the end of the test, he is sure he did well.

He is also the last drummer of the day and therefore, between a chat and another, he tries to understand how his audition went. But in vain. All that can receive is a classic "we'll let you know".
He hardly thinks about it when the phone rings 8 on Hanworth Road on August 453th. Phil made it. Later he will discover that Peter has quickly realized that he is the right type for Genesis, Mike is less convinced. Tony confident, but reserved.
He tries to be indifferent, but inside he makes leaps of joy. He finally found a group. Ronnie instead does not pass the "exam". For the new guitarist the research continues.
But that's another story.
Sign up to our newsletter
Sign up to our newsletter
Listen to Genesis & Co. also on: