The book by the former tour manager of the band with the preface by Peter Gabriel, already published in English, now in the Italian version.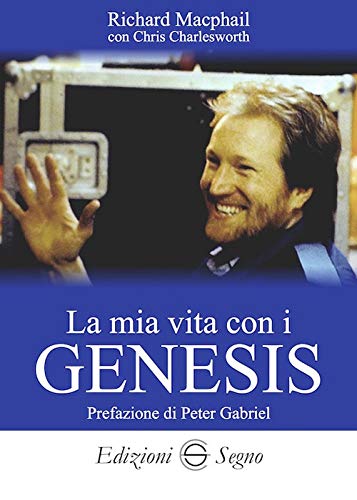 It's called "My life with Genesis", the Italian version of the book by Richard Macphail, the ex road manager the period from 1969 to 1973, the early days of the band and the sessions for recording the album Trespass , which came to life right in the legendary Cottage owned by his parents.
Buy it on Amazon:
Increasingly important figure within the Genesis, until the sensational farewell later Foxtrot. Officially to deal with other things, but it seems he was increasingly in difficulty in the face of the appetites of the music business towards the band.
A last and warm greeting you can find it on the back cover of the album Genesis live, enough to alarm fans and make them fear Richard's death. Who is instead alive and well, still in contact with Genesis & Co. and often participates in Genesis Days all over the world, including Italy.
Already in "My Book Of Genesis" Peter Gabriel's preface demonstrates Macphail's excellent relations with former adventure companions.
The book is written with Chris Charlesworth and will give readers a picture of the life of the band of that period, viewed from its angle. In addition to Gabriel there will be interventions by the other members of the band and even more photos and an unpublished chapter compared to the English version.
Are you interested in the English version instead? Click the image below and buy it on Amazon.
Listen to Genesis also on:
To not miss any details on the next news subscribe to the newsletter below.
Sign up to our newsletter
Sign up to our newsletter
Listen to Genesis & Co. also on: