Unforgettable stories and memories, through audio, video, documents and much more.
By D.B.
In late August 1970 Genesis began rehearsing with their new drummer: Phil Collins. Here is the story of those summer days.
Listen to the Podcast (in Italian) - CLICK HERE.
As we have seen, on August 8, 1970 a phone call extended the life of the Genesis, who, after the farewell of Anthony Phillips, already seemed close to the end. READ THE SPECIAL OF HORIZONS RADIO ON THOSE SUMMER DAYS.
"Hello Phil? I'm Peter Gabriel. That of Genesis. The place is yours, if you want it ».
In the previous days Phil Collins has supported an "audition" with Genesis, after replying to their announcement.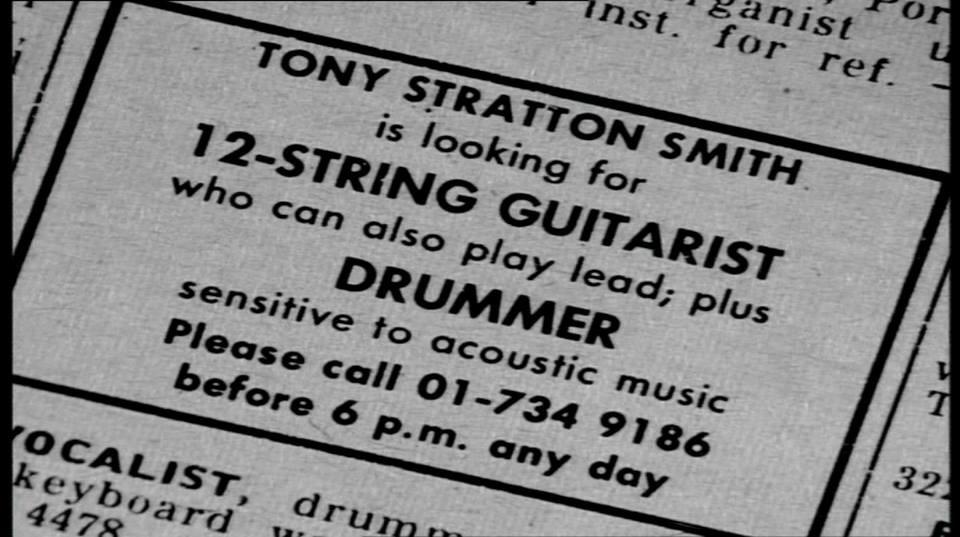 The band was very close to breaking up, as Anthony Phillips left his fellow adventurers and they also decided to replace John Mayhew, the current drummer.
A few days after the call, Genesis and Phil Collins meet in Tony Stratton-Smith's office at Charisma in Soho. Phil recounts in his autobiography:
"The meeting is fine. I especially like the part where I find out that Genesis have a weekly wage of ten pounds, because it doubles the level of income I'm used to."
But there is also bad news: Tony, Mike and Peter plan to take a two week vacation. Collins hoped to get started right away and not just out of enthusiasm. He needs money.
And so, as he always reveals in his autobiography, Phil starts painting as a painter for two weeks.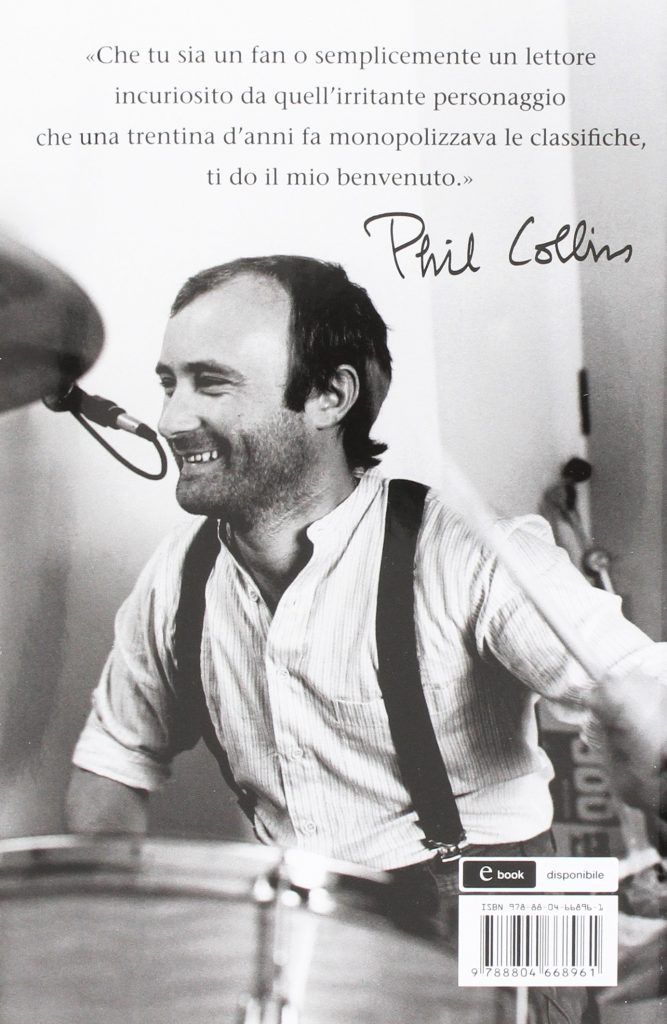 On August 24, Peter, Mike and Tony return from vacation. Rehearsals can begin and therefore Phil's new employment, although the band has yet to honor some dates in the old lineup, such as the legendary Marquee Club.
Since they all live in the parts of Surrey and Collins in the west suburbs of London, Mike invites him to stay at his home in Farnham. Phil tells:
"It's another great house, albeit with a very warm and easy-going atmosphere. I happily take my leave of London and move to Mike (...) I like to live at Mike's parents' house. At breakfast there are hard-boiled eggs and there is always something that cooks on cheap cooking ".
The evidence for the new Genesis lineup takes place in Maltings, for an agricultural complex in Farnham, in fact. Again the autobiography of Phil:
"The rest of my life begins with the first rehearsals of the new Genesis formation in September 1970, in the environment covered with pigeon guano of Maltings, an old agricultural complex in Farnham. We assemble the equipment and start playing with what I would describe a confused enthusiasm: various friends of Peter, Tony and Mike come to visit us from the private school, I discover new exotic foods such as Marmite and tahina, and often everything is wrapped in the sweet smell of the grass ".
In addition to the various friends of the Charterhouse, who come to see them, hit Phil is lwith constant presence of Richard MacPhail. Remember Phil:
"He had been the lead singer of Anon, one of the pre-Genesis bands at the Charterhouse. He's the road manager and sound engineer, as well as a heavy joint smoker. Perhaps he has no other choice, as he sleeps in Maltings, sharing his bunk with the pigeons and their guano, and supervising the instruments. He is the one who introduces me to the pleasure of listening to smoking headphones. "Déjà Vu" by Crosby, Stills & Nash has just come out and Richard brings the record, prepares a gigantic joint and urges me and Mike to immerse ourselves in the majestic sonic harmonies of Carry On. It's not quite like kicking open the doors of perception, but at least I knock on it gently. "
Maltings is a very comfortable old barn here the new Genesis are comfortable playing, improvising. And here they prepare future concerts with the new lineup. The atmosphere is apparently relaxed, though in its own autobiography, The Living Years, Mike Rutherford underlines the differences between them:
"We and Phil didn't live on the same planet. He always had the carefree kid-next-door attitude: let's go to the bar for a drink, tell a joke, smoke a cigarette or a joint. Life is good. And I think that. one of the reasons why Pete liked him was that Phil didn't have our background, he didn't come from a narrow and limited world like us. Pete was less rigid than me and Tony, much more prone to emotions and feelings; much more curious towards the world in general. "
"In any case, the customs learned at school are hard to die, and the social hierarchy is soon evident. No wonder: I am the last."
Even if it is not only to "contrast" with the three, because with them there is another guitarist, Mick Barnard. We have seen that after the farewell of Anthony Phillips and then with the arrival of Phil, the Genesis have continued as a quartet, without guitarist, with Tony playing all the guitar parts on an electric piano Hohner filtered with a fuzz box. Then they found Mick, but he is not the right person and the search for a guitarist continues.
One time, scrolling the Melody Maker, find the announcement of Steve Hackett.
But that's another story.
by DB
Sign up to our newsletter
Sign up to our newsletter
Listen to Genesis & Co. also on: