Unforgettable stories and memories, through audio, video, documents and much more.
By D.B.
On October 23, 1970 it came out Trespass, second album in the studio of Genesis, the first with the Charisma Label, the last with Anthony Phillips. Let's relive it together through audio & video.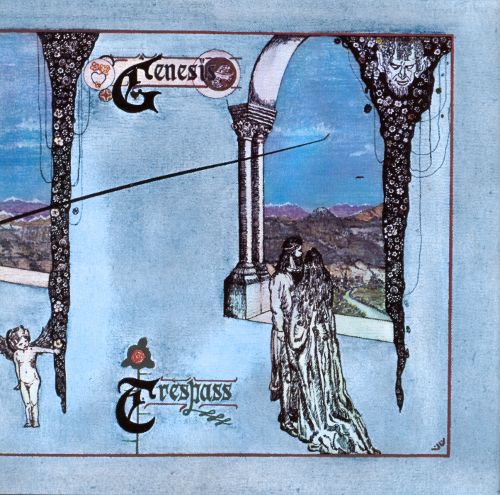 The Genesis tell it like this: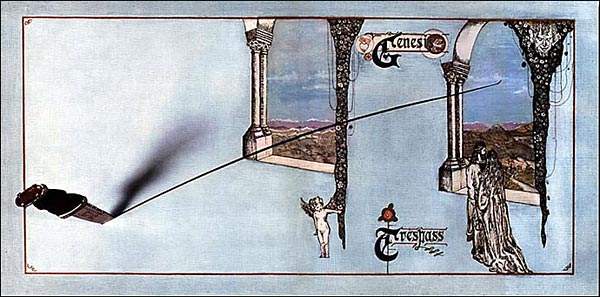 Here is the training:
Peter Gabriel - lead vocal, flute, accordion, tambourine, tambourine, bass drum
Anthony Phillips - 12-string acoustic guitar, lead electric guitar, dulcimer, vocals
Tony Banks - Hammond organ, piano, Mellotron, 12-string acoustic guitar, vocals
Mike Rutherford - 12-string acoustic guitar, electric bass, classical guitar, cello, vocals
John Mayhew - drums, percussion, vocals
Listen to the album:
The debut album, "From Genesis To Revelation" was a flop. Find out more:
The low number of sales has created despair among the members of the group.
But Genesis still decide to give music a chance and commit to the development of the band.
They need a suitable place to be and live together. And where to make the new album. Here it is, read how it went:
Songs:
"Looking For Someone" opens the album, and starts with a cue from Gabriel's voice accompanied only by the organ. The song was then expanded and developed by the whole group.
"White Mountain" and "Dusk" were composed by Banks and Rutherford before deciding to record the album.
The whole group worked on the music for "Stagnation", originally called "Movement", to which Gabriel added the lyrics.
"Visions of Angels" was recorded for "From Genesis to Revelation", but not used and was re-recorded for Trespass. It originates from a Phillips piano piece.
"The Knife" was written by Gabriel and Banks. It was originally titled "The Nice" as a tribute to Nice, and the organ part on the piece was designed to resemble Keith Emerson.
It lasted up to 19 minutes in concert, but was reduced to eight for the album. Gabriel wrote the lyrics as a parody of a protest song.
Shortly after recording, Phillips decides to leave the group, causing a crisis in Genesis.
After several discussions the band decides to continue, replacing Mayhew with Phil Collins and Phillips with Mick Barnard (who will make room for Steve Hackett).
Trespass was not a great success at the time of release, it failed to rank in the UK and US and received some mixed reviews from critics, but had commercial success in Belgium.
A 1984 reissue peaked at No. 98 in the UK for a week.
The songs on the album have often been reinterpreted (here are a few):
Sign up to our newsletter
Sign up to our newsletter