Prog Italia has Genesis on the cover, on the occasion of the 40th anniversary of "Duke". Here is the summary.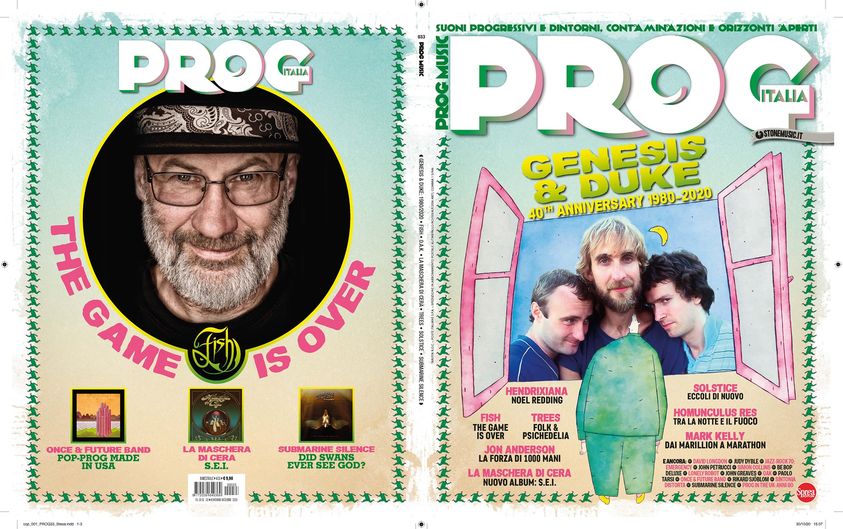 From November 19 on Prog Italia 33 newsstands.
«This number is particularly dear to me because I love the" ancient but fascinating "33 rpm, because as a child the doctor made me say the magic word:" Dica 33 "… articulating it well to evaluate the transmission of the vibration of the vocal cords to the chest wall. For us, on the other hand, it marks the 33rd issue of our magazine, which, as usual, mixes the cards between vintage and new "things", known and obscure, successful and not. ", writes Guido Bellachioma, the director, on Facebook.
The cover focuses on the special for 40 years of DUKE of the Genesis.
And again: Judy Dyble, David Longdon, Noel Redding, Once and Future Band, Homunculus Res, Trees, Emergency, Fish, OAK, Submarine Silence, La Mask di cera, Prog 80 made in UK, Paolo Tarsi, Jon Anderson, John Greaves , Rikard SjöBlom Gunfly, Lonely Robot, Mark Kelly, Solstice, Distorted Tuning, Simon Collins, Be Bop Deluxe, John Petrucci.
Prog 33 is available on newsstands (it can be ordered from your trusted newsagent) and can be booked online at www.sprea.it/genesis.
Sign up to our newsletter
Sign up to our newsletter