A special Picture Disc to celebrate Phil Collins' 40 years of "Face Value".
The all-new 12 "limited edition picture disc, celebrating the 40th anniversary of Phil Collins' first solo album 'Face Value'.
Buy it here (click on the image below):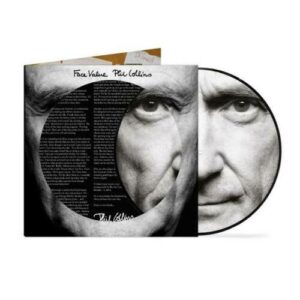 "Face Value" became an international multi-platinum hit with the help of the hit single 'In The Air Tonight'. Other notable tracks from the album are the follow-up singles 'I Missed Again' and 'If Leaving Me Is Easy', as well as 'Behind The Lines', co-written with fellow Genesis, Tony Banks and Mike Rutherford.
This limited edition 12 "Picture disc features the 2016 remastered album and a die-cut book cover, while the original inner sleeve will feature a double-sided insert.
On February 13, 1981 he left Face Value, debut album of Phil Collins's solo career. Here are some live versions of the tracks on the disc.
Sign up to our newsletter
Sign up to our newsletter