Collector's Corner. Here are the latest offers on Genesis live in Reggio Emilia on January 20, 1973.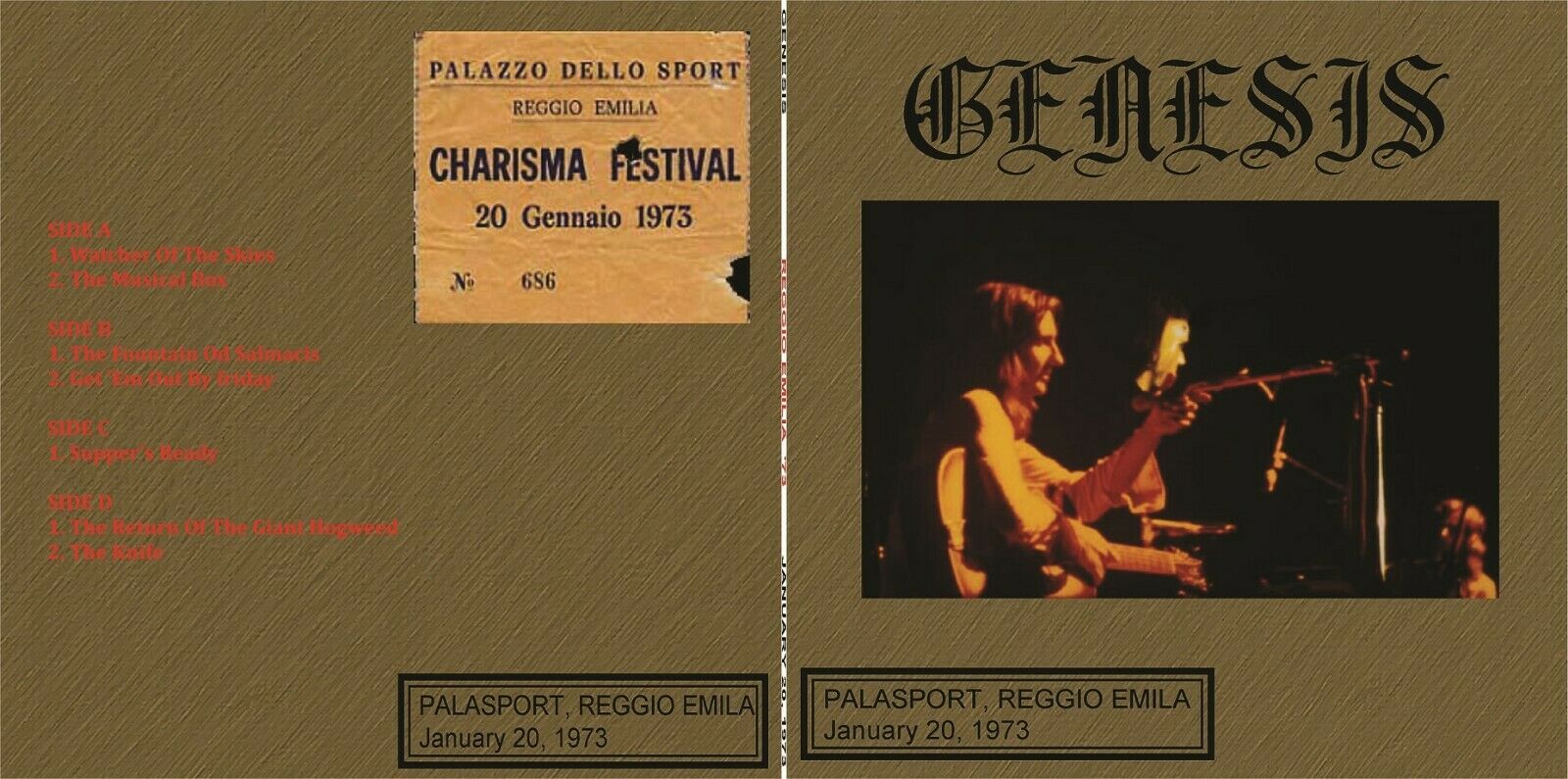 On 20 January 1973 the Italian part of the Foxtrot Tour of the Genesis (second date on the 22nd in Rome - LOOK). Here are notes and images of that evening.
The first very famous photo of the third landing on the Genesis peninsula, after two of the previous year, is this one, at the Cral Club of the'Linate airport in Milan, in a press conference together with the Lindisfarne, who have just arrived in Italy. Here she is:
The concert is part of the Charisma Festival, like the subsequent Rome date - on stage with Genesis other bands, with a last minute variation of dates as seen from the poster above -. And here's the "right" one: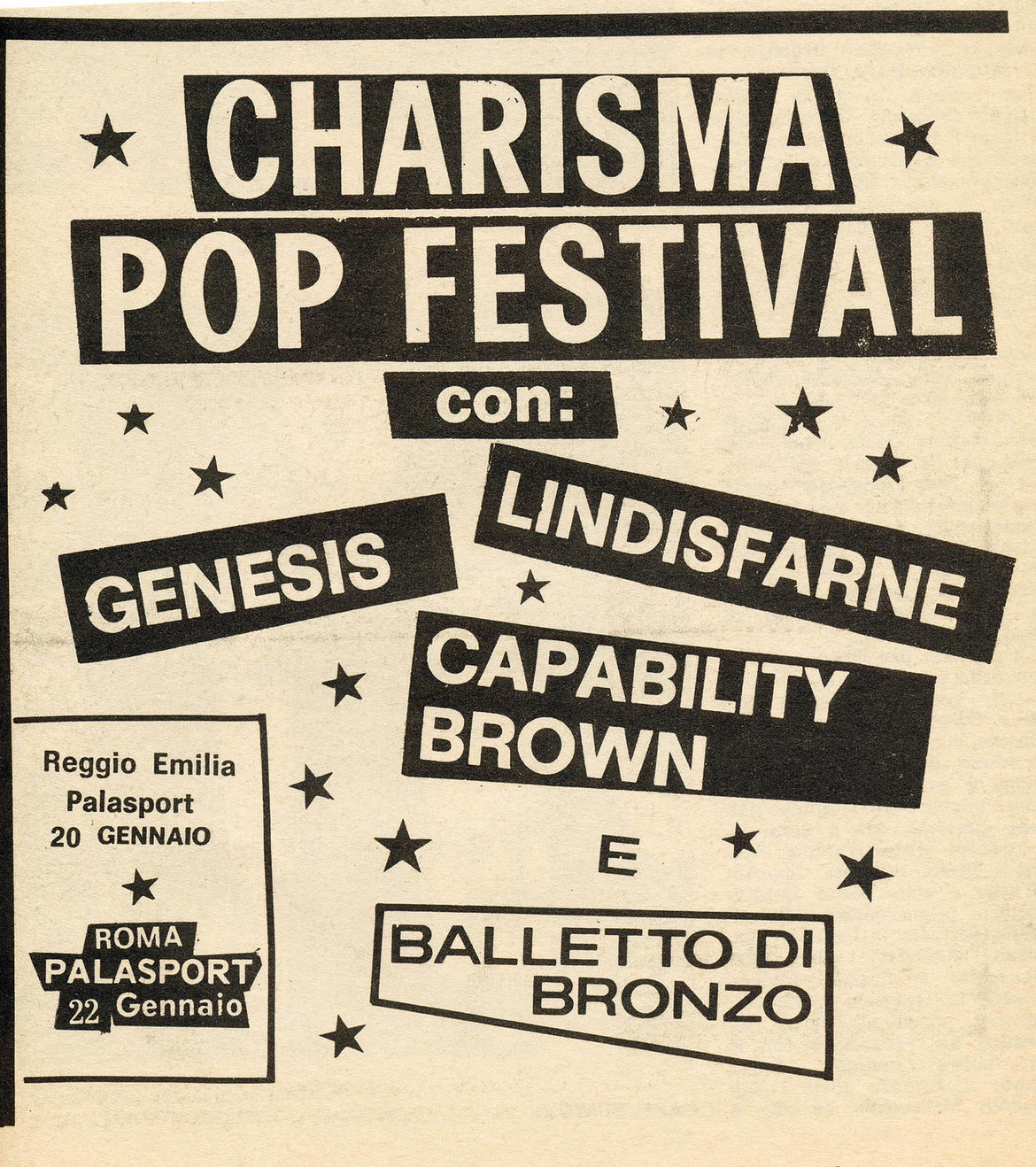 Now the recording of the concert:

00:00 - Watcher Of The Skies;
11:53 - The Musical Box;
23:28 - The Fountain Of Salmacis;
33:20 - Get 'Em Out By Friday;
44:13 - Supper's Ready;
01:09:55 - The Return Of The Giant Hogweed;
01:21:28 - The Knife.
A look at Peter's costumes. For Watcher Of The Skies has not yet adopted bat wings, but looks like this: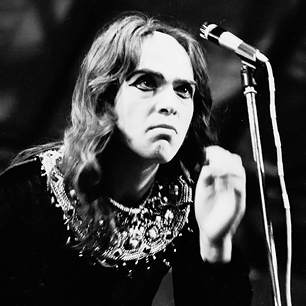 On the ending of The musical boxthen the twist. Peter appears with the red dress of his wife Jill and the fox mask.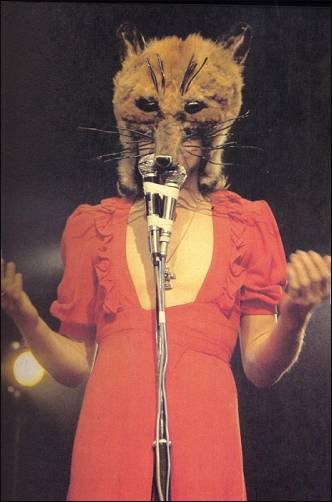 A historic moment, this, for the Genesis, inaugurated on September 28 of the previous year in Dublin, the beginning of an era of masks and disguises, even if not completely shared by the other members of the band.
Even in Supper's Ready the famous costumes have not yet appeared. Peter will insert them in a month in the English part of the tour. In Italy, at the end of Apocalypse in 9/8 looks like this: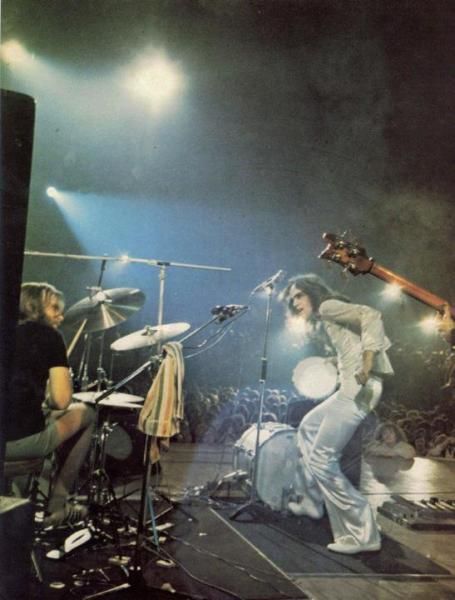 For the encore, The Knife, the black dress returns, but without the round of jewels around the neck: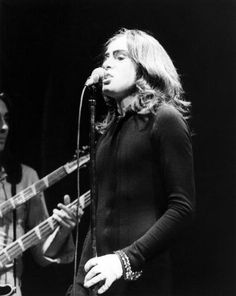 No video recordings of these concerts are available. But thescenic effect of Genesis you can see it in the movie ten days earlier at the Bataclan in Paris. There he is:
And here is the Tour Program: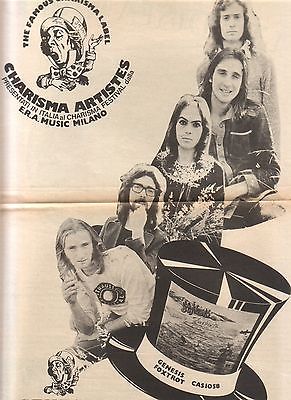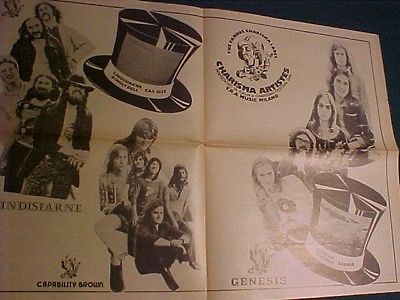 Concert admirably and in detail reconstructed by:
Genesis in Italy. The concerts 1972-1975 by Mino Profumo
"The Italian public has the opportunity not only to attend a high-level technical performance, but also to witness the band's relentless journey towards a musical / theatrical proposal that will find its fulfillment in the years immediately following".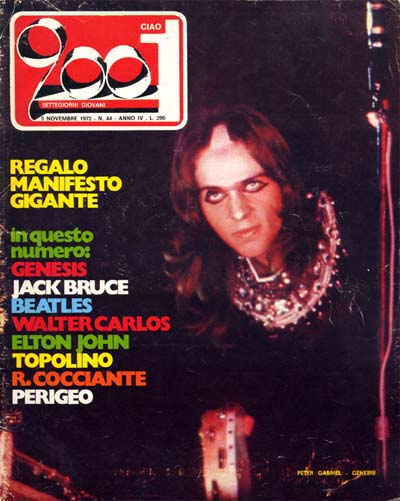 Sign up to our newsletter
Sign up to our newsletter