Who was there on the evening of April 6, 1972, when Genesis was staged on the immense stage of the Comunale of Adria?
Is there a photo of that evening somewhere?
And maybe even a recording, albeit a homemade one? Is there anyone who was there and who wants to remember his impressions?
For this a wathsapp number 351 9356194 and the email is available info@arcadia-arte.com.
Memories and testimonies will be posted on the site of the exhibition "When Gigli, Pavarotti and Callas .... The Historical Theaters of Polesine", which the Cassa di Risparmio di Padova and Rovigo Foundation proposes at Palazzo Roncale (for the methods of use of the exhibition CLICK HERE).
A small section will recall, alongside the great protagonists of opera, also the Italian debut, at the Comunale di Adria, of Genesis.
Read the Horizons Genesis special:
That evening, destined to go down in history, in which a group of English boys, a little intimidated by the austere, huge spaces of the Comunale, performed in front of a very small audience of enthusiasts: fewer than 90 people, some remember.
Others raise the number of those present to 200. However, nothing compared to the raving crowds of only a few years later, the global popularity and the myth of the English band.
Certainly that in Adria was a muted departure. Genesis were taken to act as a stopgap to Mago Zurlì, far more popular than the British band. In fact, Cino Tortorella was unable to reach Adria, apparently blocked by a road accident.
This first adriese of the legendary band remained for years in the limbo of bar talk. But to prove, beyond any doubt, that the Genesis were precisely in Adria and not elsewhere on that historic evening is the register of the Stella d'Italia Hotel, with their names.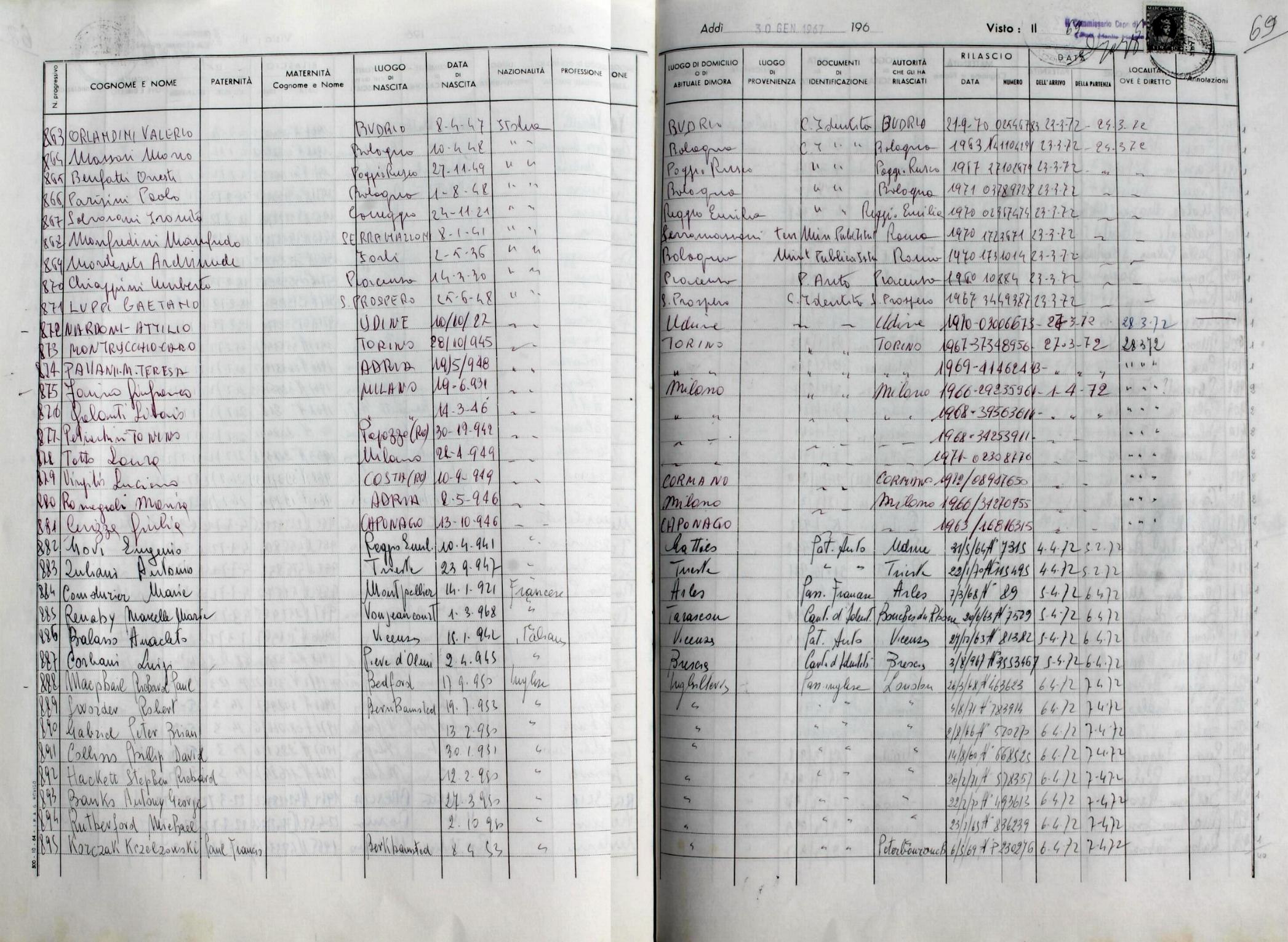 Sign up to our newsletter
Sign up to our newsletter