The new issue of Dusk, the first and historic Italian Genesis Magazine.
It is Dusk number 97 and, as usual, it hosts exclusive interviews and numerous reports on the latest news from the Genesis world.
Here is the cover: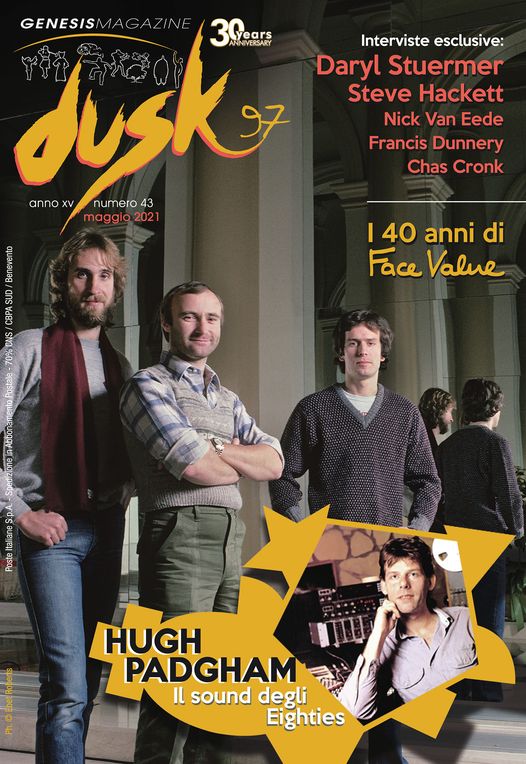 And here's the summary:
The sound of the Eighties - exclusive interview with Hugh Padgham
Forty years of Face Value
Exclusive interviews to:
Steve Hackett
Daryl stuermer
Nick Van Eede
Francis Dunnery
Chas Cronk
Face To Face: Steve Hackett
reviews:
Djabe & Steve Hackett: The Journey Continues
Prog Collective: Worlds On Hold
Illuminae: Dark Horizons
Lee Gobbi: Windhover
Nad Sylvan: Spiritus Mundi
The new issue will be sent to all members by mid-May.
With number 97, Dusk associates in good standing with the 2021 quota will also receive the special "Dusk - 30 years of passion". This magazine, in A / 4 format in limited edition, will not be reprinted, therefore it will not be guaranteed that it will be sent to future members.
A good reason to subscribe now.
All that remains is to wait for the new issue of Dusk, as always rich in Genesis & Co. material.
And who has not already done so, can sign up and subscribe here.
Sign up to our newsletter
Sign up to our newsletter